Classic cinnamon rolls made right in your instant pot! Full of cinnamon and topped with a powdered sugar glaze.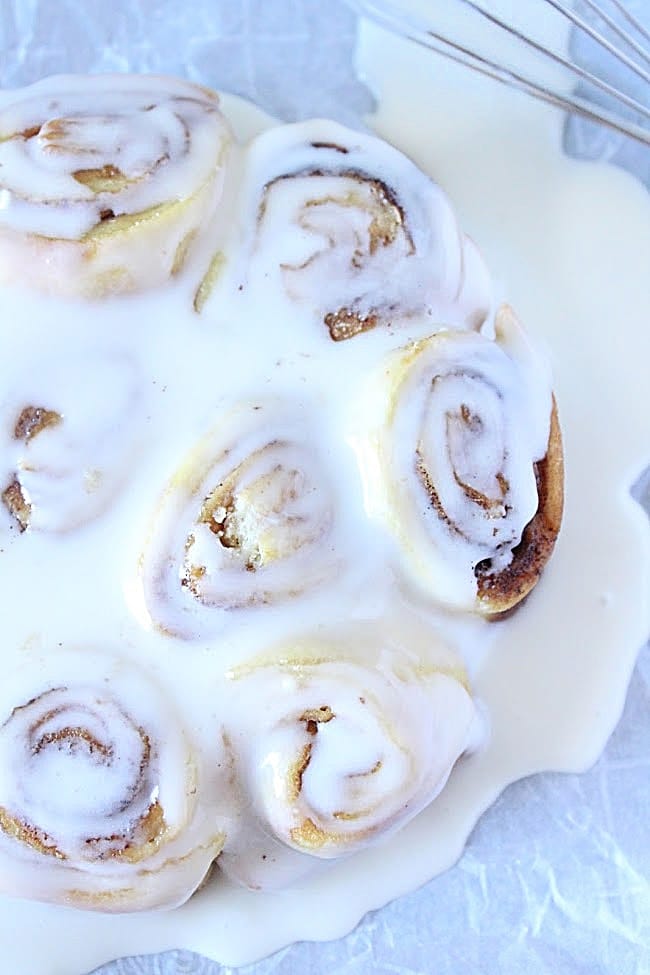 Cinnamon rolls in your instant pot? Yep, it's possible.
Ingredients Needed:
Flour + Salt + Baking soda + Baking powder
Egg
Vanilla
Milk
Butter
Ground cinnamon
Brown sugar
Powdered sugar
Brown Sugar: If desired, coconut palm sugar can be used as a substitute.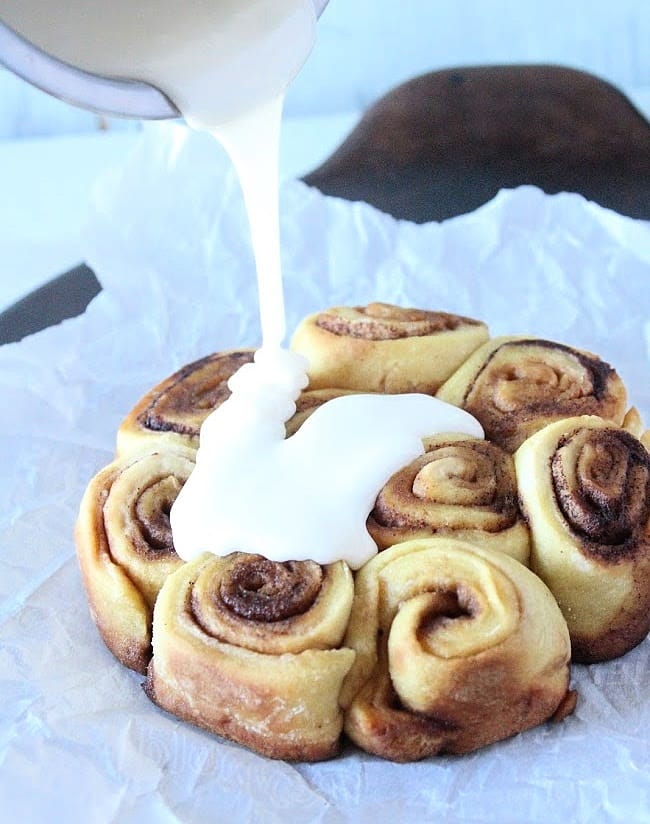 Supply List:
Bowl + Whisk
Electric Mixer
Instant Pot ( Pressure Cooker)
6-7 inch baking pan + your favorite way to grease it
Foil
Measuring cups + spoons
Pastry Brush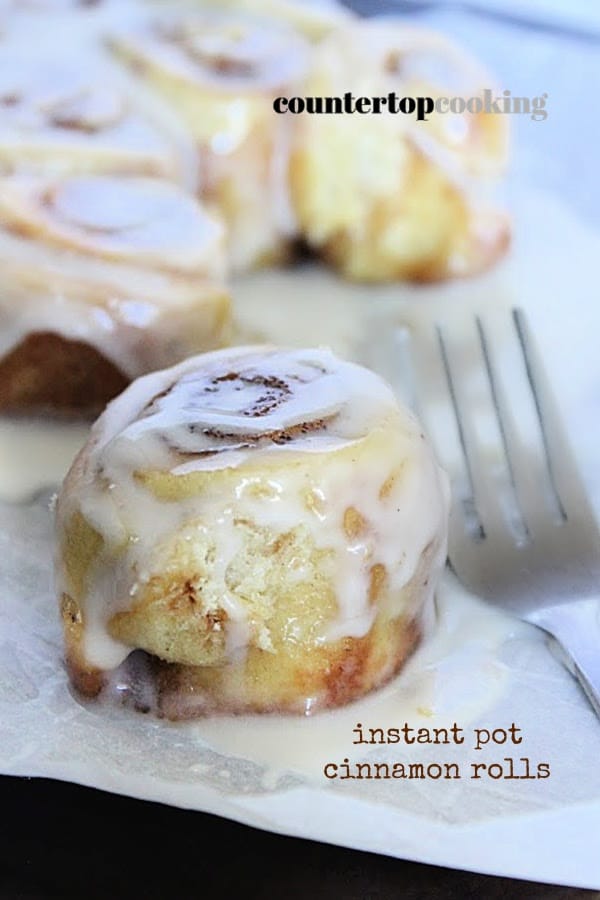 How to Make:
Pour 2 cups of water into your instant pot and place the steam rack into the pan. Be sure the handles are up, making removal easier
Make your dough. It will come together pretty quickly. Just be sure to not over mix it. Mix just until the dough forms.
Roll out your dough into a rectangle. Brush it with melted butter and sprinkle with brown sugar/ground cinnamon.
Next, roll the dough up into a tight log. With a sharp knife, cut the log into 8 equal size pieces.
Place them in your greased pan and cover it with foil. Place the pan on top of the steam rack.
Cover the instant pot and cook on high pressure for 25 minutes. When the time is up, do a natural release for 10 minutes.
Carefully remove the pan from the pot and let them cool for about 5 minutes. Then, remove the foil and cool for another 10 minutes before adding the glaze.
More Ways to Enjoy Cinnamon Rolls: