Soft, chewy oatmeal cookies with a powdered sugar icing.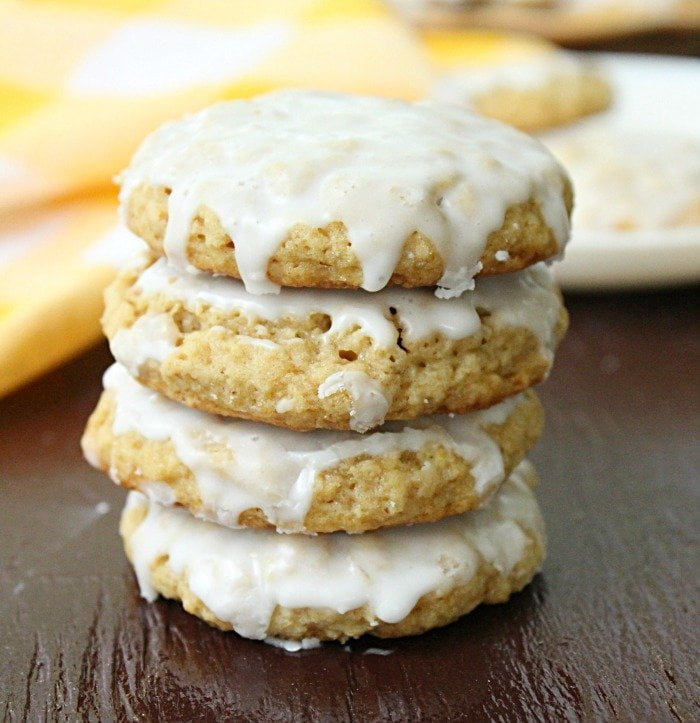 Hello and happy Tuesday!
How was your weekend? Mine was great and really busy. I took an extended weekend off to spend some time with my wonderful husband. It was way too short.
Half of my family also managed to come down with colds. Myself included. Ugh. I'm just hoping they don't last too long. They aren't serious, but, a just really super annoying and even just simple tasks seem like a chore. Crossing my fingers, we kick it by the end of the week. 🤞
But, we did make you cookies today, so, there's a good thing.
I do realize my last dessert post was cookies.
Hope you guys don't mind. 😉 But, they are cookies..that's OK, right?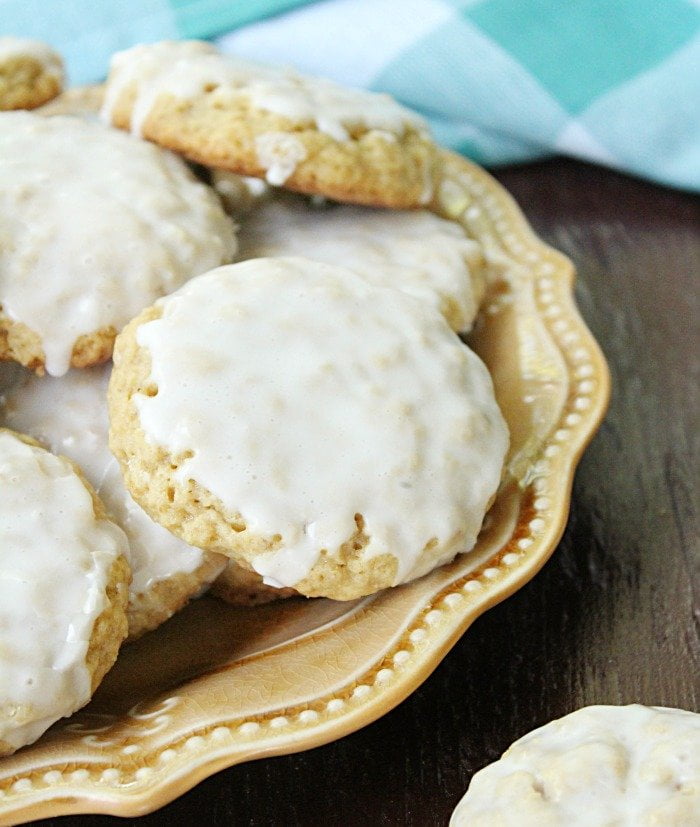 Cookies are always a good thing.
These cookies are quite a different from the last ones.They are a nice, soft oatmeal cookies and then, they are dunked in a sweet powdered sugar icing.
Darn good stuff.
Serve these Ice Oatmeal Cookies up with a nice, cold glass of milk and you have a perfect treat!