Stay cool with these fun and festive Ice Cream Cupcakes!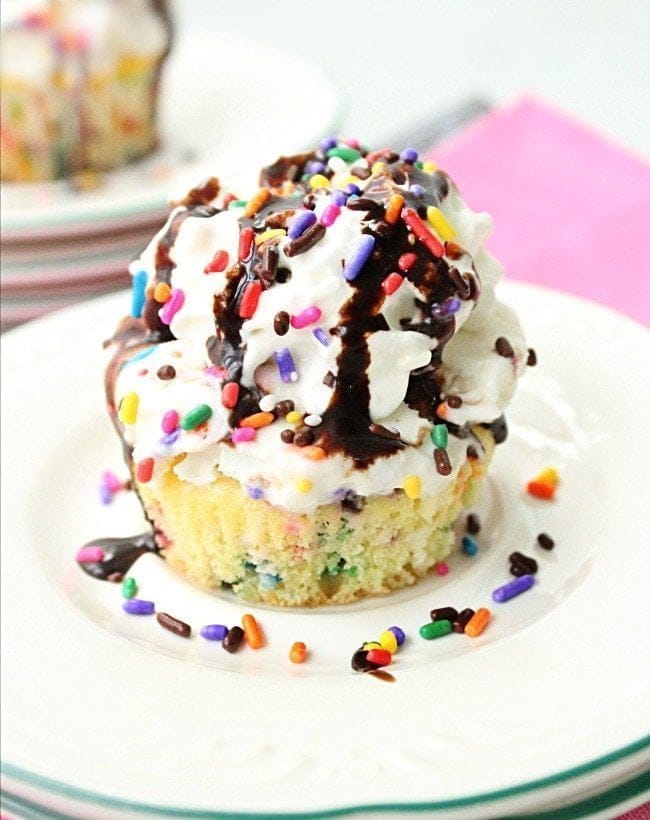 Ingredients Needed:
Cake mix
Egg
Oil
Water
Ice cream
Desired garnishes: chocolate syrup, sprinkles, whipped cream, etc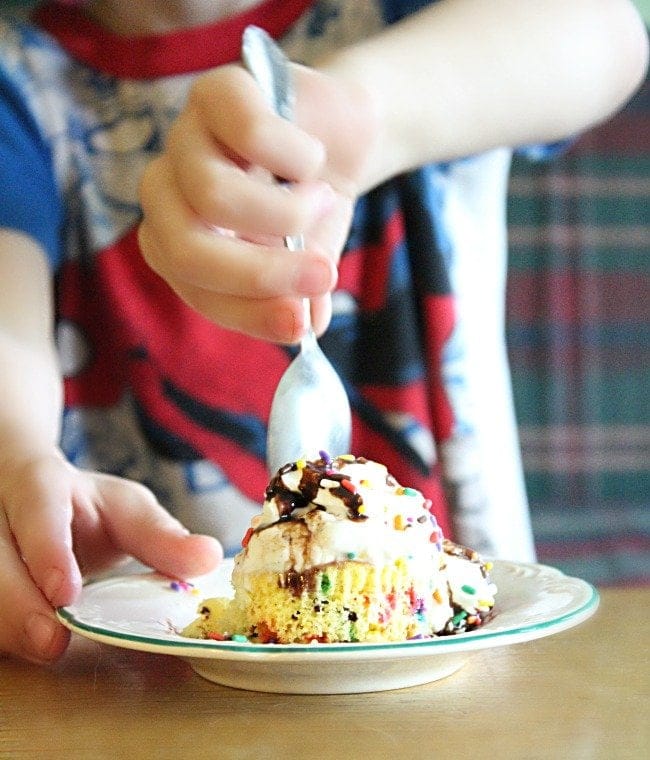 Cake Mix: You won't be using the entire box of cake mix. Just 1 cup of the dry mix. These cupcakes pictured are a yellow cake mix with rainbow sprinkles mixed in. Feel free to use whatever flavor cake mix you like.
Ice Cream: We used vanilla ice cream with more sprinkles. Again, use whatever flavor ice cream you wish.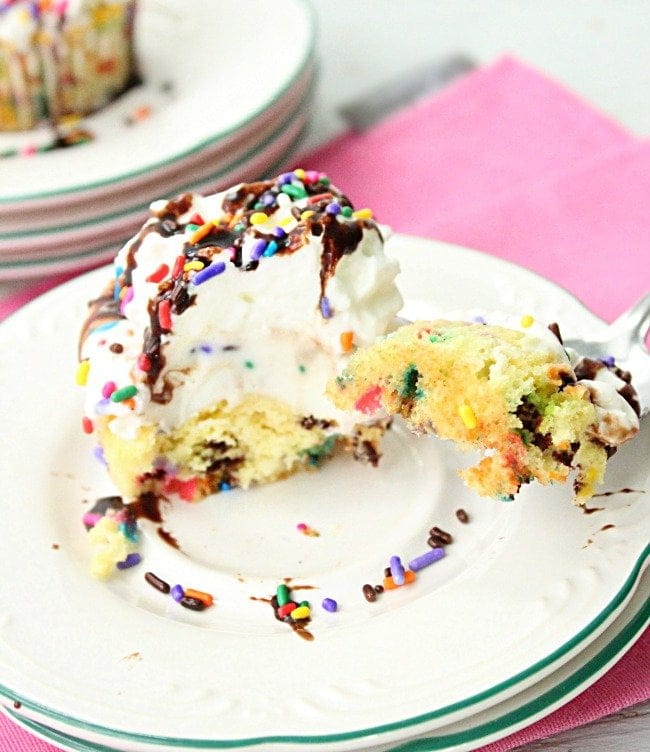 How to Make:
First, make your base and let them cool completely.
Remove your ice cream from the freezer and let it get soft. Top each cooled cupcake base with approx 2-3 tablespoons of the soft ice cream.
Place them into the freezer for at least 6 hours before serving. IF desired, you can freezer them longer or even overnight, if desired.
After freezing, top them off with your desired toppings.
Topping Ideas:
These Ice Cream Cupcakes are so much fun. They are great for a special dessert at home or perfect for a party. They are also totally versatile, so, go crazy and make your own unique creation.