A fun and simple twist on traditional cupcakes!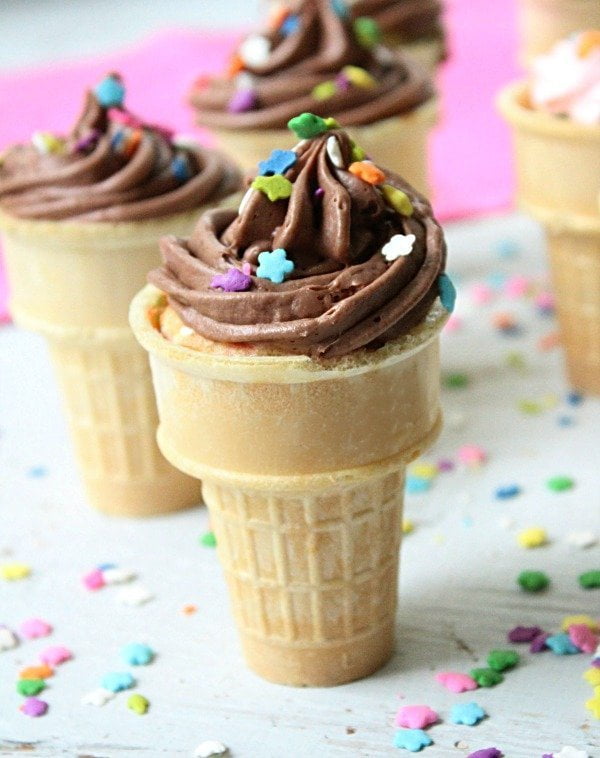 My mom loved to bake and nearly every day when we arrived home from school, she'd have something baked and ready to share. I kid you not. It was pretty awesome.
These cupcakes are one of my favorite things she used to bake for us. They are so good and so simple, I just needed to share them you with you guys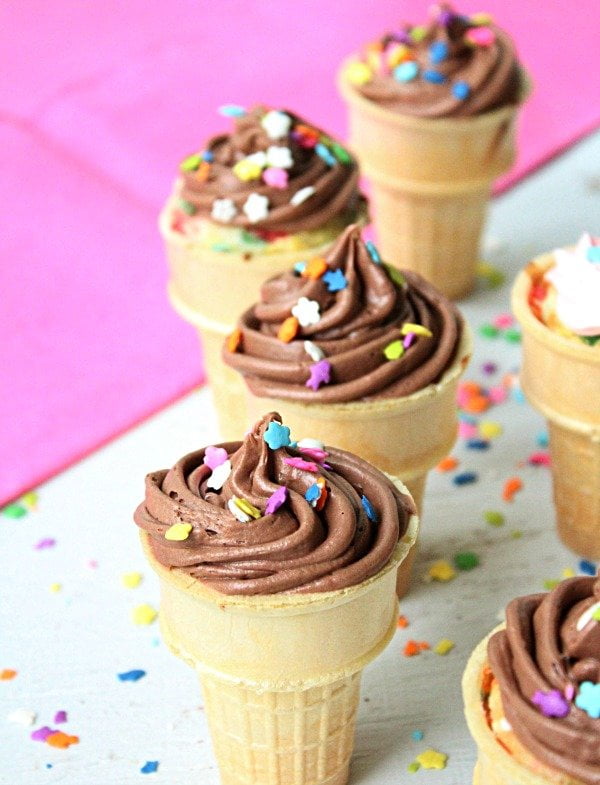 Let's Make Ice Cream Cone Cupcakes:
Start with a cake mix ( plus ingredients),flat bottom ice cream cones and your favorite frosting. Honestly, frosting is optional. No, really. I've had my fair share of these without frosting and they still taste delicious. But,the frosting does make them a little more fun and look more like an actual ice cream cone with ice cream on top of it. 🍦
Mix your cake mix ingredients as called for on the box.
Then, you are going to fill the ice cream cones about 1/2 way or 2-3 tablespoons of batter.
Bake them in your cupcake pan.
That's it!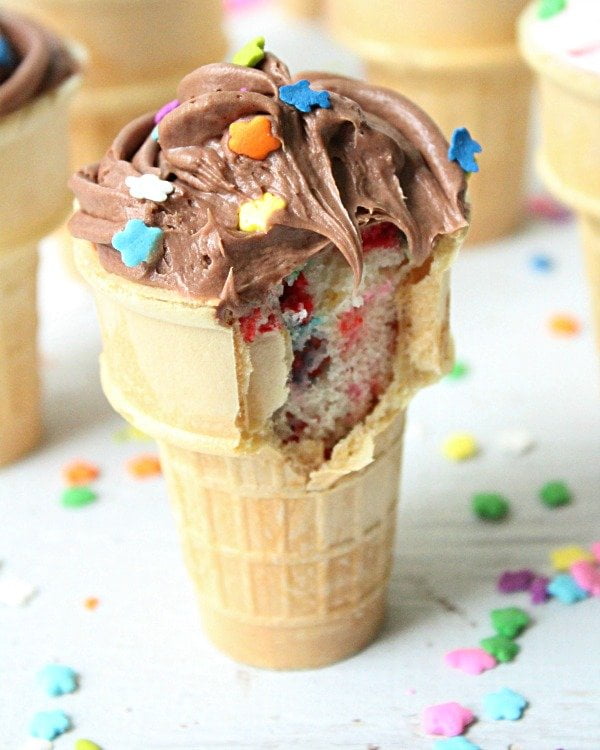 If you are frosting, they need to cool, just like any other type of cupcake. Also, if you don't have a cupcake pan, you can also use a flat rimmed cookie/baking sheet.
For the frosting, you can go with favorite recipe or heck, just buy a can of frosting. That's what I did with these. Chocolate Marshmallow Frosting on some and Strawberry Marshmallow on some others. Top with sprinkles and you are ready to go
Pick your favorite flavors and make these Ice Cream Cone Cupcakes your own!