Makes a box of brownie mix just a little bit more fun.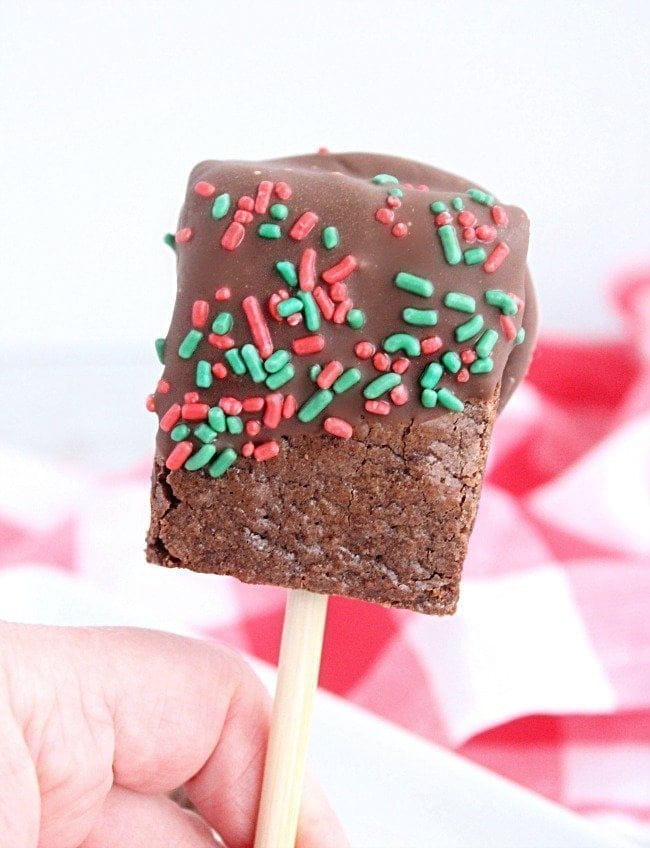 This is another recipe that I shared many years ago and it was a total failure. 😢
I think,in the beginning, I was trying to show a "real" side of food blogging. For some people, this works, but, for me, it didn't. It just looked like a mess. But, this time, they turned out much better!
These brownie pops are really easy and a fun twist on a box of brownie mix. You are essentially eating a chocolate coated brownie on stick..what could be better?!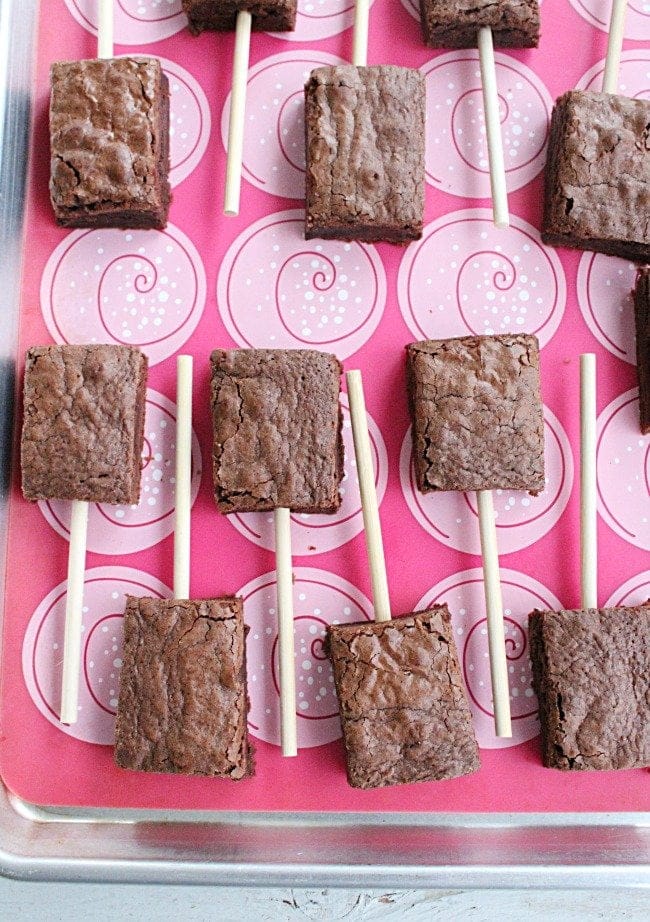 Gather Your Brownie Pop Supplies:
Box of brownie mix + ingredients on the box.
9 x 9 baking pan + non stick cooking spray.
Flat rimmed baking sheet + parchment paper or slip mats.
Medium size saucepan + a wooden spoon.
Chocolate bark.
Lollipop sticks.
Sprinkles.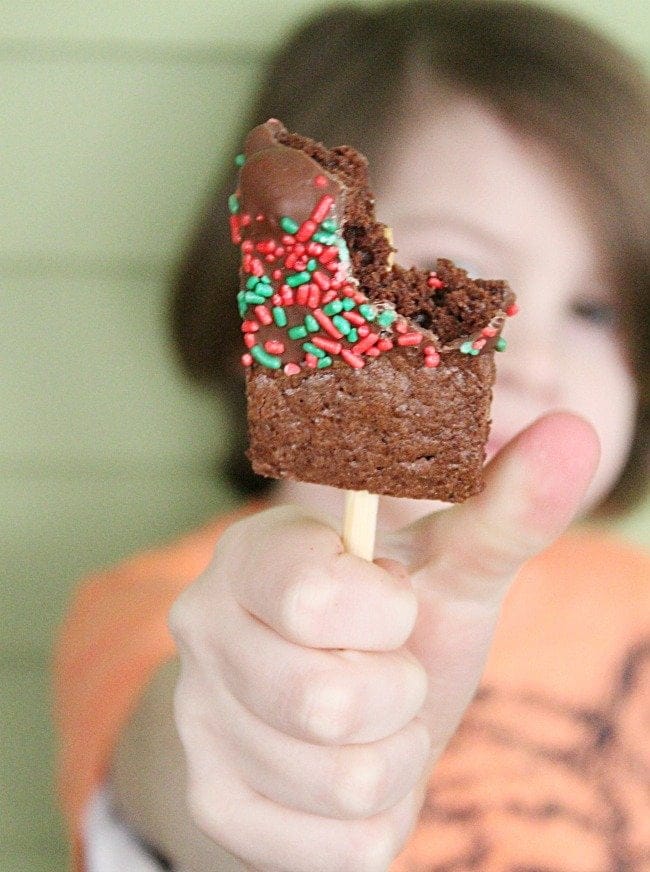 How to Assemble These Easy Pops:
Make brownie mix according to the package for a 9 x 9 baking pan. Let them cool completely.
Once cooled, remove the entire pan and cut off outer edges. Then, cut brownies into 12 equal size rectangles.
Line a flat rimmed baking sheet

with parchment paper or slip mats.

Insert a lollipop stick into the bottom of each brownie and place on the baking sheet. Place in the freezer for an hour.
Melt chocolate bark until smooth. Then, dunk about 1/2 of the brownie into the melted chocolate. Sprinkle the top with colorful sprinkles. Then, place back on baking sheet.
Let the chocolate set before serving.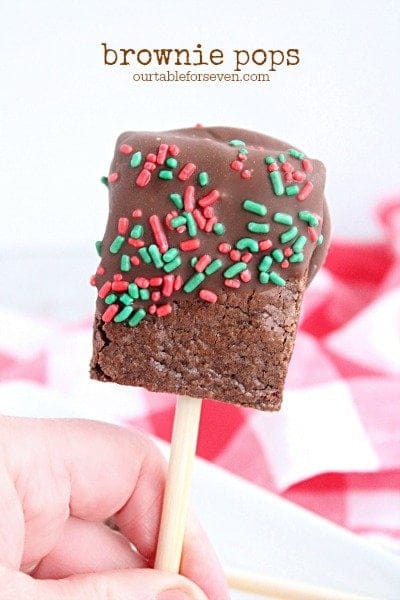 A few recipe notes:
Any flavor/brand of brownie mix will work for these. Just be sure it's a "family size" box or one that is noted for a 9 x 13 pan.
If you don't have a 9 x 9 pan, you can use a 9 x 13 pan. But, the thickness/amount of brownies will be different.
I melted approx 16 oz of chocolate bark for this recipe and had a good amount leftover. Any leftover melted chocolate can be stored in your fridge for a later use. Simply smooth it out flat on a piece of parchment paper and let it set. Then, fold it up in the parchment and store in the fridge in a plastic storage bag.