Today, we will be learning How To Cook Costco Italian Meatballs, and they are ready in minutes! Quick little frozen meatballs are the best way to make an easy homemade dinner in minutes. They're delicious, tasty, and quick!
There are many ways you can prepare these meatballs: you can bake them in an oven, heat them in a toaster oven, cook them in a crockpot, prepare them on the stove, microwave them, or even cook them in a pressure cooker or instant pot.
Why This Recipe Works:
EASY!!
You can use meatballs in a lot of dishes!
FAST!!
Flavorful and ready to enhance any dish!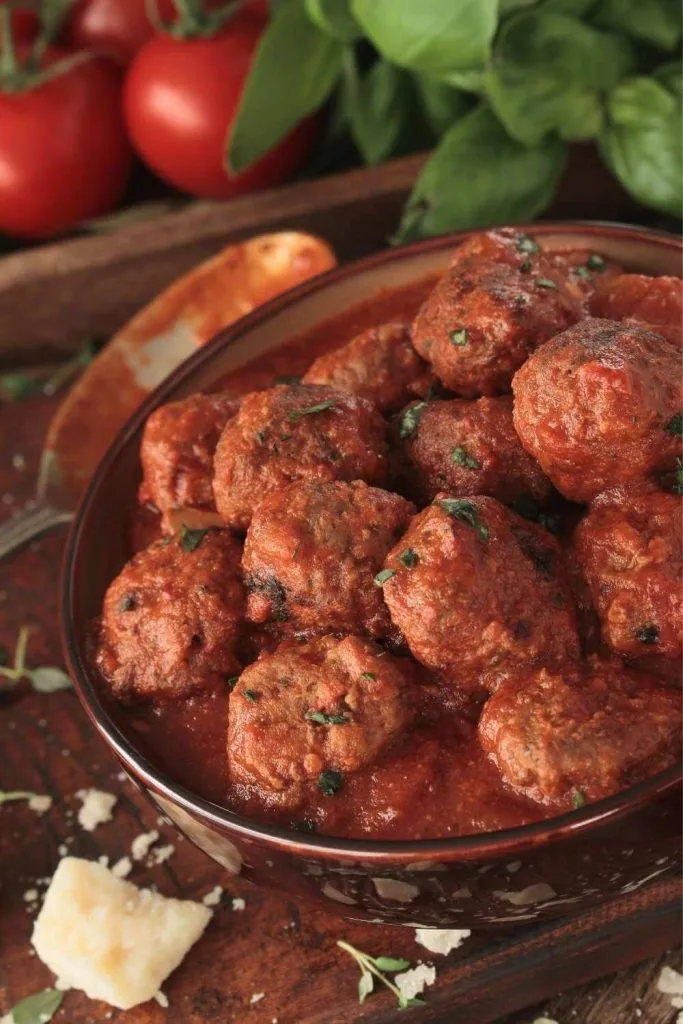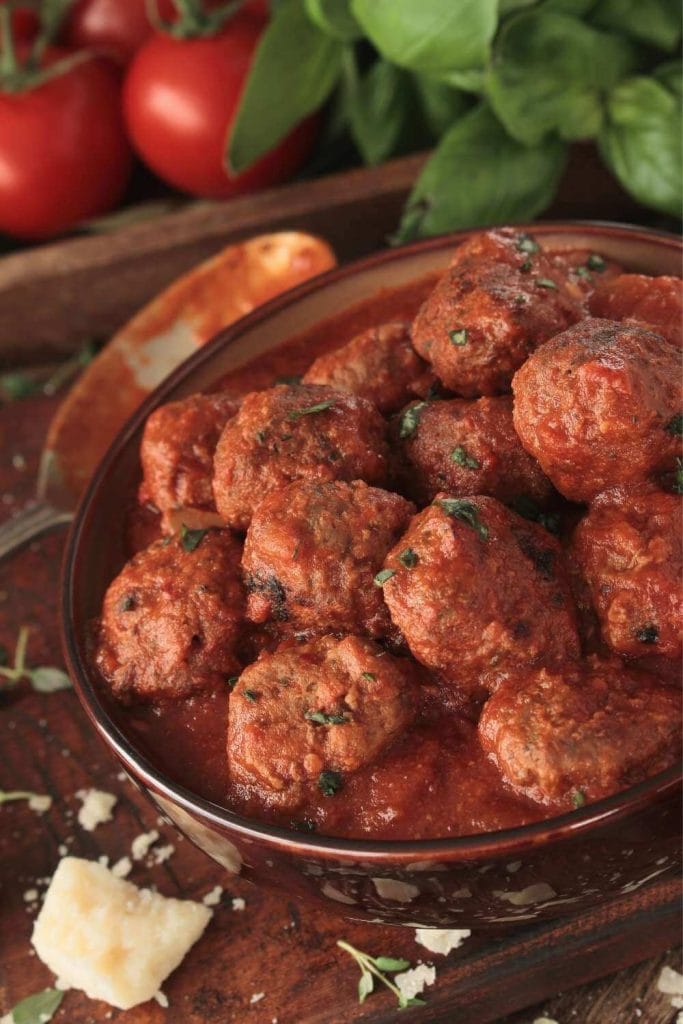 Do I Have to Defrost Costco Meatballs Before I Cook With Them?
It's not necessary! if you're heating your Costco Italian Meatballs in a sauce, then simply heat the sauce through and let it bubble until well-heated and the meatballs will be cooked too! When you need a very QUICK sauce, it's best to defrost first.
How To Cook Frozen Costco Italian Meatballs With Sauce?
Get your sauce (BBQ, tomato, or spaghetti sauce) ready first.
Put it in the container you will use to cook it.
Add a number of meatballs to the sauce according to your preference
After that, heat for at least 20 minutes.
If you are making this dish in the crockpot, then heat it slowly for 4-6 hours on low.
How To Cook Frozen Costco Italian Meatballs On The Stove?
To the pan, add 2 Tbs of oil.
Put the number of meatballs you wish to use in the pan. Leave enough space between them and don't crowd them.
Heat them over medium-low heat, flipping often, until heated through (about 10-15 minutes).
How To Cook Costco Italian Meatballs in a Microwave?
Place the desired number of meatballs in a microwave-safe dish.
Add 1 Tbs of water and cover with plastic wrap.
Heat for 1 minute on high.
See if meatballs are heated all the way through.
If not, repeat for 30 seconds and then at 30-second intervals until it is heated.
How To Cook Frozen Costco Italian Meatballs in a Pressure Cooker or in an Instapot?
As frozen Costco Italian Meatballs are already cooked, this type of cooking is not necessary, but if you want to use a pressure cooker or instant pot, then…
To make meatballs alone: Place meatballs into an instant pot or pressure cooker and add 1/4 cup of water. Bring to pressure and cook for 5 minutes. Let natural release.
Using a sauce: Place the meatballs and sauce in the instant pot or pressure cooker. Bring to pressure and cook for 8 minutes. Allow to naturally release pressure.
How To Cook Frozen Meatballs In A Crockpot Or Slow Cooker?
When you don't want to use a sauce: Put as many Costco Italian Meatballs as you want in the crockpot. Pour in 1/2 cup of water or chicken stock. Heat on low for 4-6 hours.
If you are using a sauce: (such as tomato, spaghetti, gravy, or BBQ), pour the sauce into the crockpot, then add the frozen meatballs. Turn the Crockpot on low and let it cook for 4-6 hours.
How To Cook Frozen Costco Italian Meatballs In The Oven?
Preheat the oven to 350 degrees.
Place the number of frozen meatballs you want to use on a baking sheet with plenty of space between and in one layer.
Bake at 350 degrees for 20 minutes. Remove from the oven and use as desired.
How To Cook Frozen Costco Italian Meatballs In The Air Fryer?
In an air fryer basket, arrange the frozen meatballs in an even layer (you can cook in batches if necessary). Lightly spray the meatballs with oil spray.
Air fry at 380°F/195°C for 8-12 minutes (depending on the size of the meatball). Gently shake and turn the meatballs halfway through cooking.
Before serving, warm your favorite sauce (BBQ, tomato, etc.) and drizzle over the meatballs.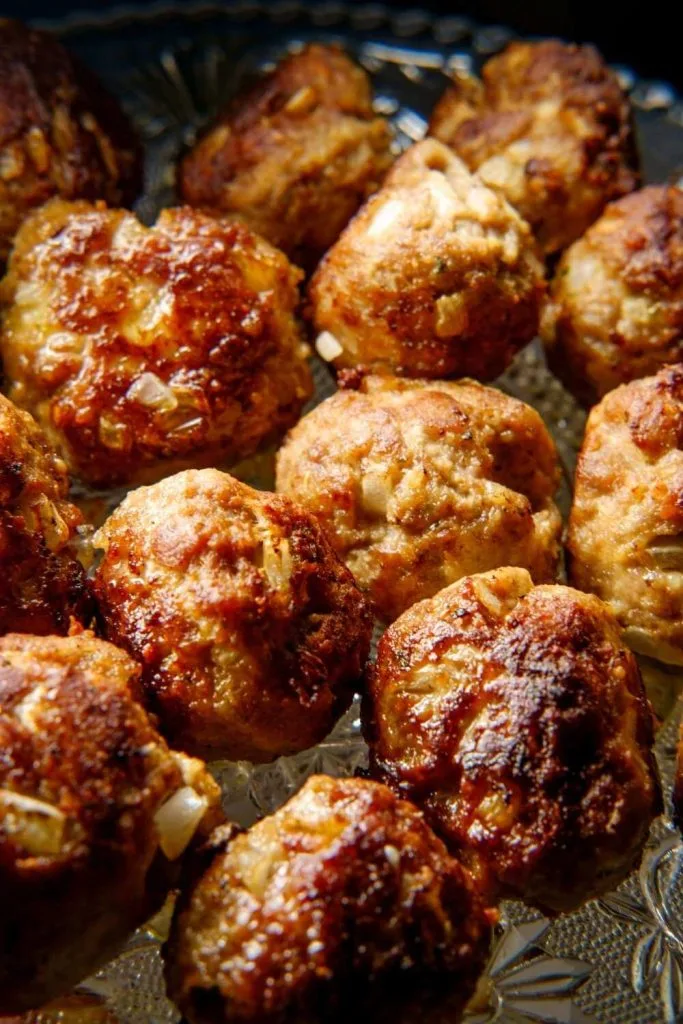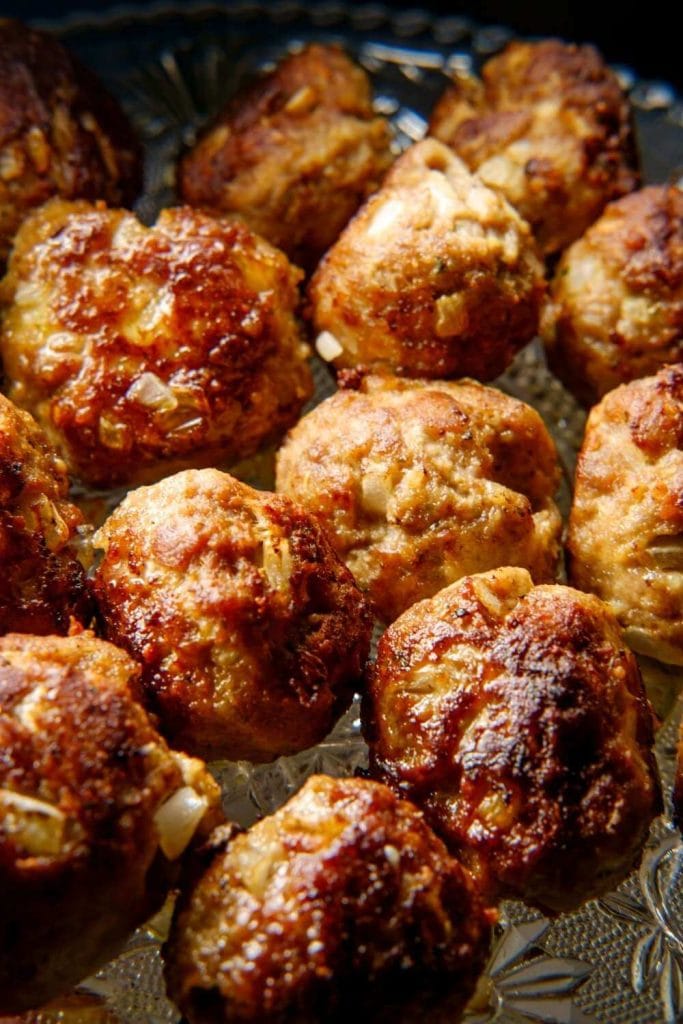 What Can I Serve With Costco Italian Meatballs?
For more options on what to serve with your Costco Italian Meatballs, I recommend checking What to Serve with Meatballs: 22 Best Side Dishes.
Recipe Tips
It's really just a matter of warming up frozen meatballs since they're already fully cooked when they're frozen.
You can mix frozen meatballs with a wide variety of sauces. Try BBQ, mushroom gravy, spaghetti sauce, and marinara.
You can serve frozen meatballs over any type of starchy dish, such as pasta, rice, or even mashed potatoes!
Meatballs can be used in many ways: pasta and meatballs, meatball hoagies, meatball sliders, meatball noodle soup, and more. Let your imagination run wild!
You'll get a better flavor if you bake them on some aluminum foil first and increase the char on the edges.
FAQ Section
How Do I Cook Frozen Costco Italian Meatballs For Spaghetti?
Simple! Once your sauce is made, place the meatballs in the sauce (it's okay if they are still frozen) and simmer for at least 20 minutes.
How Long to Cook Frozen Meatballs in the Crockpot?
On low, frozen Costco Italian Meatballs thaw and cook for about 4-6 hours. They will be done in about 2 hours if they are thawed or if the crockpot is on high.
How To Store Costco Italian Meatballs Leftovers In The Fridge?
To ensure the safety and quality of cooked meatballs, refrigerate the meatballs in shallow airtight containers or wrap them tightly in heavy-duty aluminum foil or plastic wrap. When properly stored in the refrigerator, cooked meatballs will last for 3 to 4 days.
How To Store Costco Italian Meatballs leftovers in the freezer?
After the meatballs have completely cooled, place them in a single layer on a baking sheet. Place in the freezer until completely firm. Place the frozen, cooked meatballs in freezer bags or freezer-safe containers, carefully labeled with the kind and date of the meatball.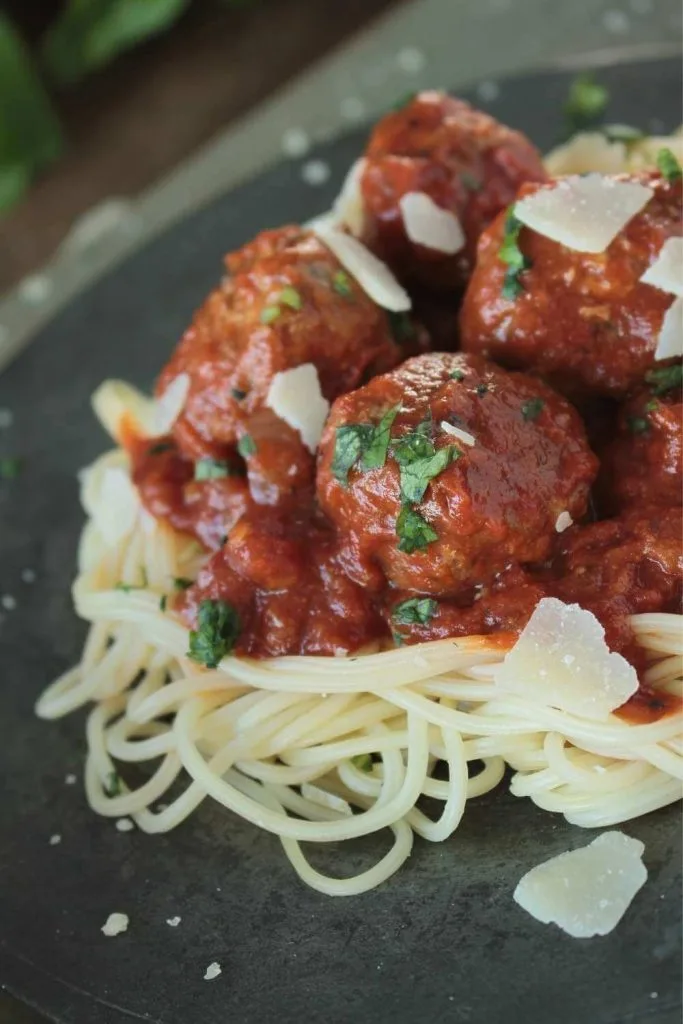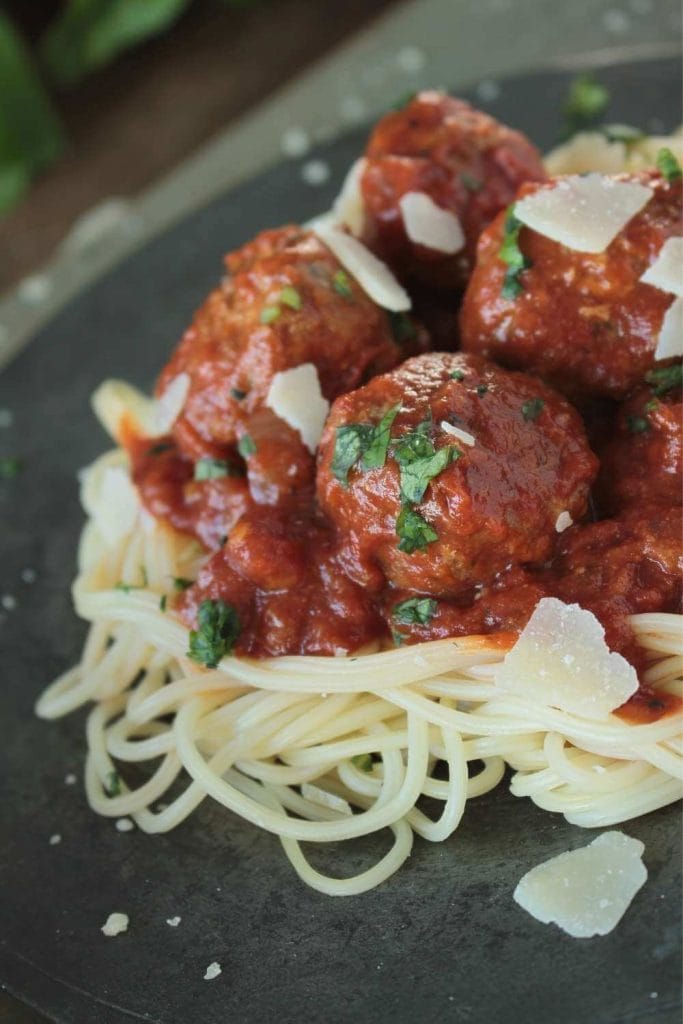 Try More Recipes:
Costco Italian Meatballs Nutrition Facts
Amount Per Serving ( 5 meatballs )
Calories 230
Total Fat 18g
Saturated Fat 7g
Trans Fat 1g
Cholesterol 45mg
Sodium 510mg
Total Carbohydrate 5g
Dietary Fiber 1g
Sugars 1g
Protein 12g
Vitamin A 2%
Vitamin C 8%
Calcium 4%
Iron 8%
Nutrition Facts Source: Source