Grab your air fryer and let's make some doughnuts! These are quick, easy, delicious and can be customized to your own taste.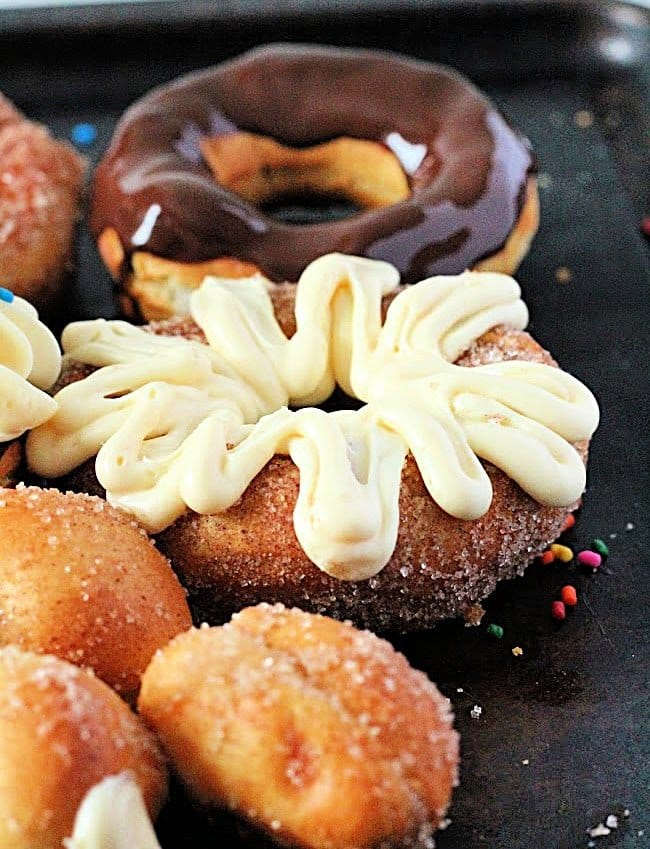 I make it no secret that I am a doughnut lover and always trying to discover new ways to make them here at home.
These doughnuts ranked pretty high in the "easiest doughnut made at home" category. Technically, they aren't homemade, but, are semi-homemade and guys, that's plenty fine with me. 😉
Ingredients Needed: Refrigerator biscuit dough ( the "flaky" version) and your favorite way to top them
Yep, that's it.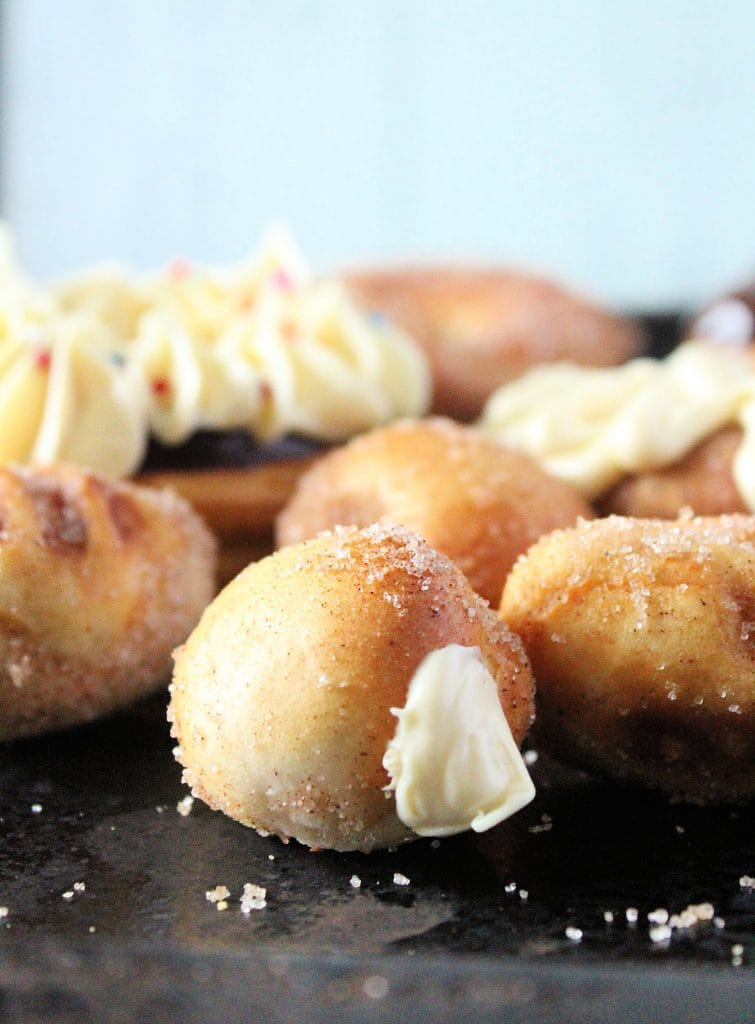 How to Make:
Remove biscuit dough from the container. With a small jar or lid, cut out the middle of the biscuit dough. This will give you doughnuts, plus, doughnut holes.
Next, spray the basket of your air fryer with non stick cooking spray. Place a few doughnuts into the air fryer basket. It's best to separate the doughnuts from the doughnut holes, as they have different cooking times. Also, don't overcrowd your basket and work in batches.
Cook em' up.
Add your toppings : ↓ a few ideas ↓
Our doughnuts are topped with cinnamon sugar, chocolate glaze and canned buttercream frosting. The doughnut holes are coated in cinnamon sugar, then, stuffed with the same buttercream frosting using a Wilton Filling Tip.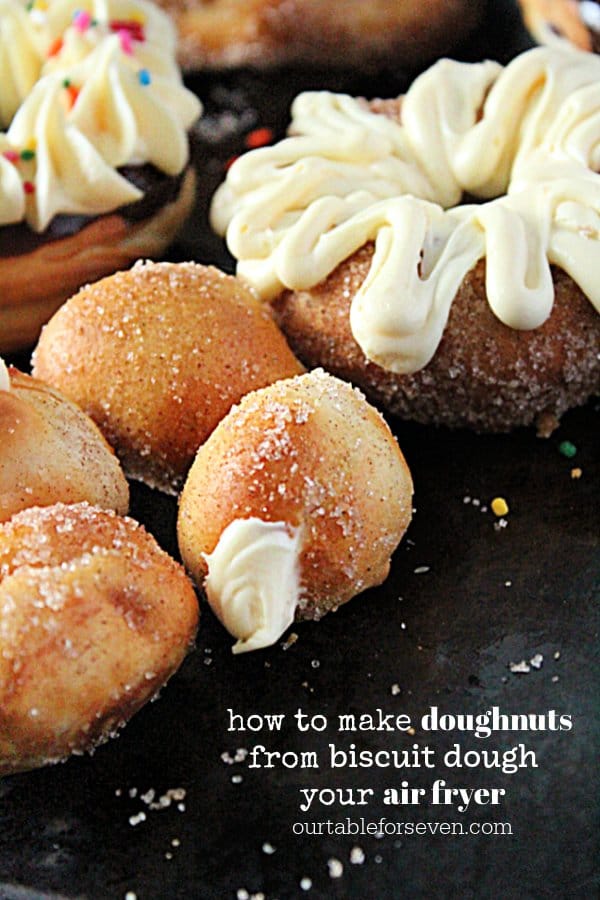 A few recipe notes:
If you are topping with a glaze or frosting, let doughnuts cool beforehand.
Cinnamon sugar can be done while the doughnuts are still warm. I coat them in a bit of melted butter, then, toss with the cinnamon sugar mixture.
The recipe is based on my air fryer ( see card for brand). The time may be increased/decreased based on your air fryer.