Stay warm and have a cup of hot cocoa. With this easy mix, you can skip the packaged stuff and make it homemade.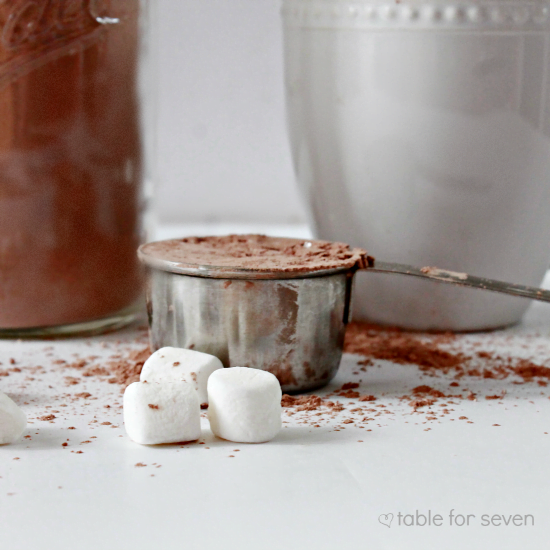 Ingredients Needed:
Powdered sugar
Unsweetened cocoa powder
Salt + Ground cinnamon
Cornstarch
To Make:
Simply whisk all the ingredients until fully combined. Store in an airtight covered container/jar. It will last several months in your pantry.
When you are ready, add 1/4 cup of the coco mix into a mug. Then, add in 1 cup of hot milk.
Stir until it is completely combined.
Garnish Your Hot Cocoa: