Honey Hoisen Crispy Tofu is a great meatless dinner option! Serve with a side of brown rice and your favorite veggie for an easy and delicious weeknight meal.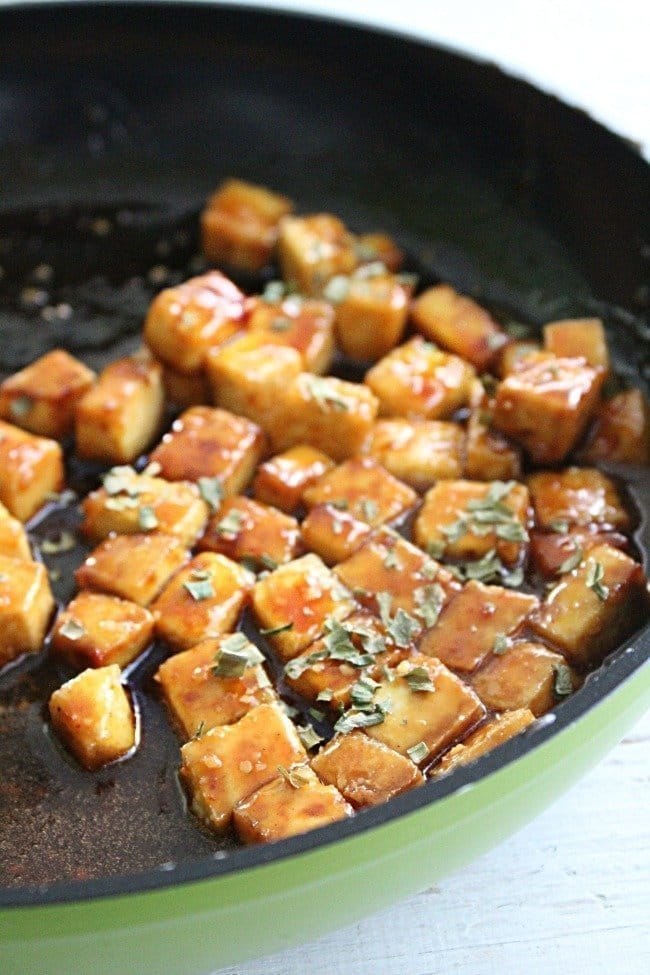 Don't freak out= = = Today, I'm sharing a tofu recipe.
I know, this is something that isn't posted here at Table for Seven. But, we've been giving a few easy tofu recipes a whirl at dinnertime and friends, they are pretty darn tasty.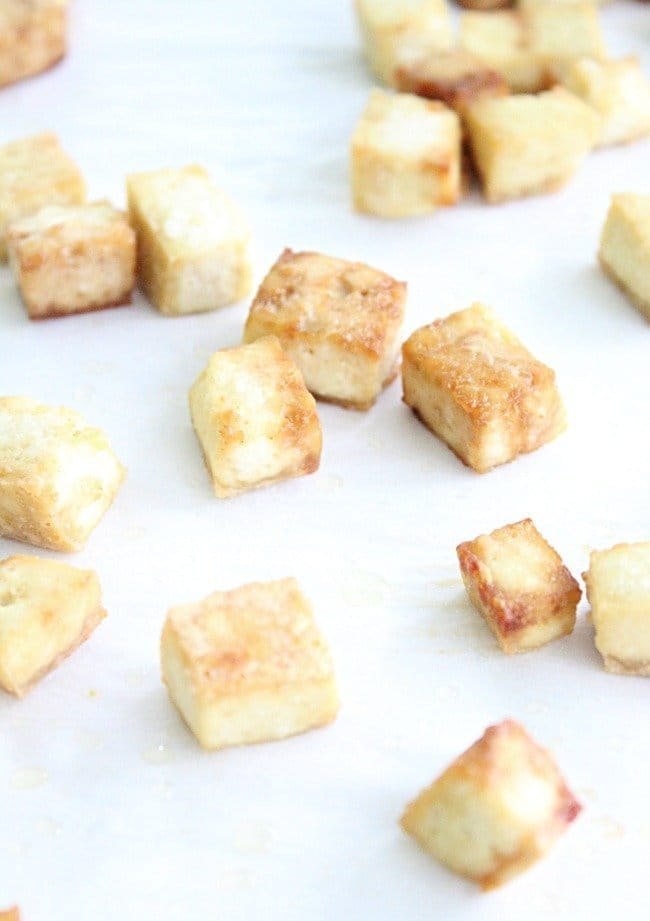 A few things to note about tofu:
It's a great meatless option for any meal.
It's low in calories! Plus, it has many other health benefits.
I can get a 10 oz package of this tofu for about $2.00. That made this entire dish and fed 4-5 of us. #GoodforMyBudget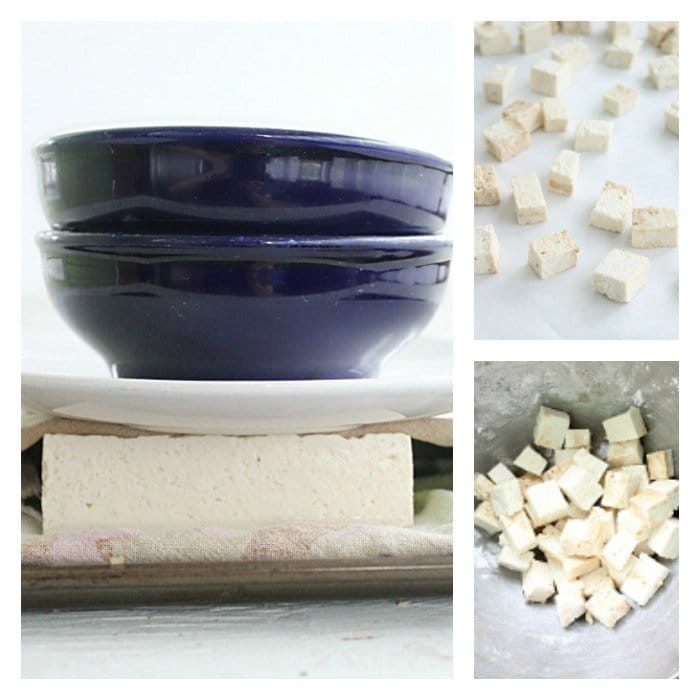 How to Make Honey Hoisen Crispy Tofu:
Start by "pressing" your tofu. Tofu is packaged in quite a bit of water. Pressing it will remove excess water and make cooking with it much more efficient.
To Press Your Tofu: Line a flat rimmed baking sheet with paper towels or a clean dish towel. Place the tofu on top, the another layer of towel (s). Then, you want to place a heavy plate/bowl/skillet on top and finally, weight that down. Do this for at least 30 minutes or even longer. The longer it's pressed, the better.
When ready, cut your tofu into about 1 inch pieces.
In a bowl, toss tofu pieces with canola oil, cornstarch and soy sauce.
Place these pieces on a flat rimmed baking sheet ( lined with parchment), then, bake. This will give your tofu the crunchy texture.
After baking, toss the tofu pieces in a skillet with your hoisen honey sauce. This should only take 5-8 minutes.
The honey hoisen sauce is a sweet sauce and goes great with side of brown rice. Picky kids will even like it! Don't be afraid to try a little Honey Hoisen Crispy Tofu or any tofu. You will be pleasantly surprised. 🙂