Don't want to use the box? Making a yellow cake mix at home is simple and delicious!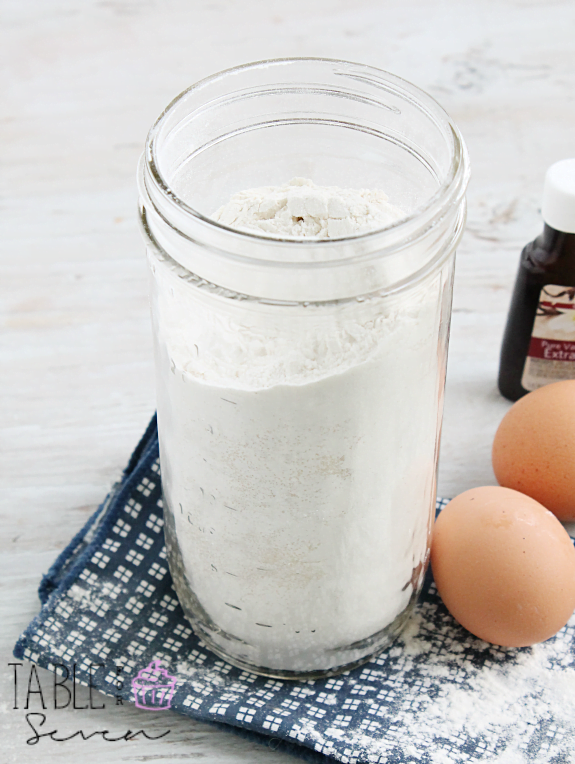 Hello! It's Monday.
Ready for a new week?
Me neither.
Good thing we have cake today.🙌
You guys know I love using cake mixes in sooooo many things. I'm not ashamed! They are a huge shortcut and so versatile to use in a variety of desserts.
But, sometimes, you need a good, basic, yellow cake and your pantry does not include a cake mix and you do not want to leave the house or you just want to start cutting mixes out of your baking routine. Whatever the reason, this cake is just what you are looking for.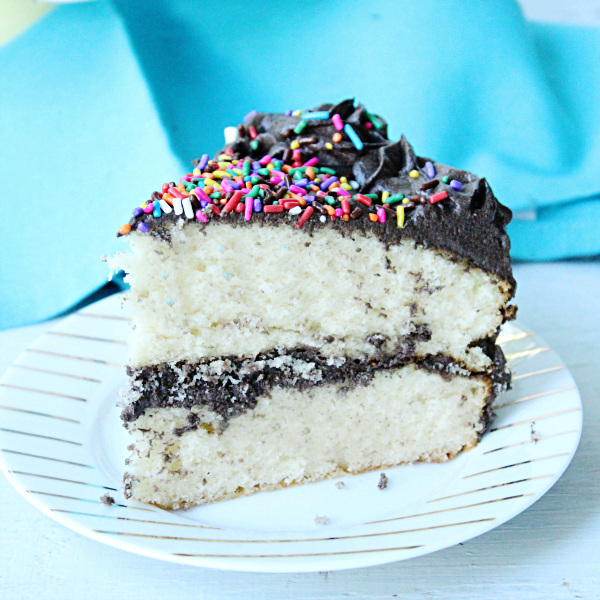 How Do I use this Homemade Cake Mix?
First up, just mix your dry ingredients. You can use them right away or keep them sealed in your pantry until you are ready for them. As long as you seal them up tight, this mix will be good for a few weeks.
When you are ready, mix the dry ingredients with eggs, oil, milk, butter and vanilla. That's it! You can use this whenever your recipe calls for a box of yellow or white cake mix. Including dump cakes, when you usually only need the dry mix.
It can be used it for a 9 x 13, layer cakes, cupcakes or bundt. It's works for them all.
As you can see, I used mine to make a double layer cake and frosted it with a creamy chocolate buttercream frosting. (You can find the frosting recipe here)
Simple, delicious and a great alternative to your boxed cake mix!