Simple and delicious! Making whipped cream at home takes just 3 simple ingredients and has a wide variety of uses!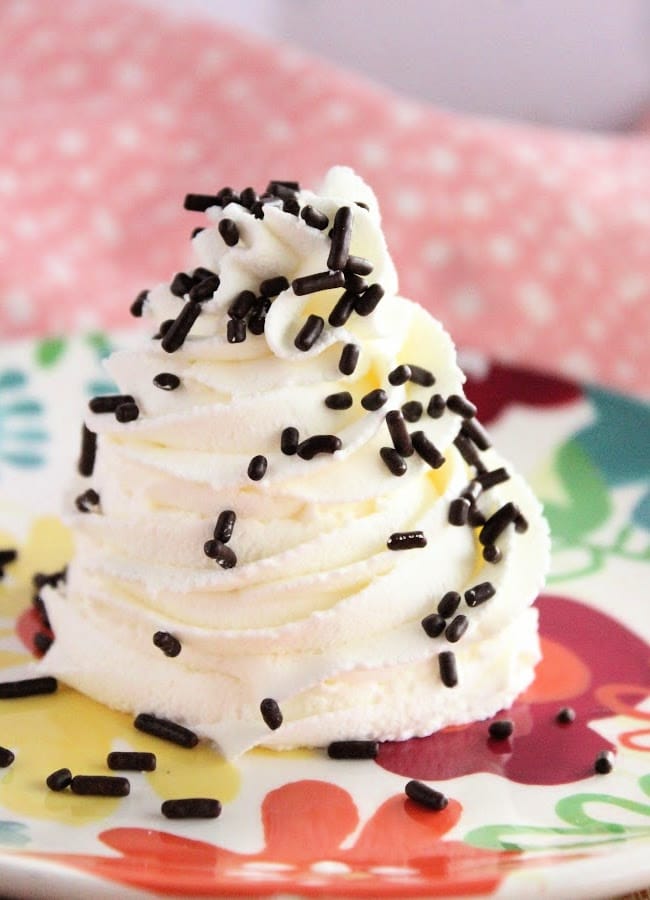 Ingredients Needed:
Whipping cream, cold
Powdered sugar
Vanilla
Can I use whipped cream in place of whipped topping (ex: Cool Whip)? If you adding dollop on your pie or in your hot cocoa, yes. However, I don't recommend using it as a replacement in full recipes. They are quite different in texture and using whipped cream in place of whipped topping may affect the outcome of the dish.
How to Make:
In a chilled bowl, add in whipping cream and sugar. With the whisk attachment, beat them on high for about 2 minutes.
Then, add in vanilla. Continue beating until soft peaks are formed. This should take another 2-3 minutes.
What are Soft Peaks?
Your cream will be thick enough to form soft shapes and strong enough to hold briefly when you lift the whisk.
Storage:
Keep any leftovers in a covered container in the refrigerator. Be sure to use it within 2-3 days.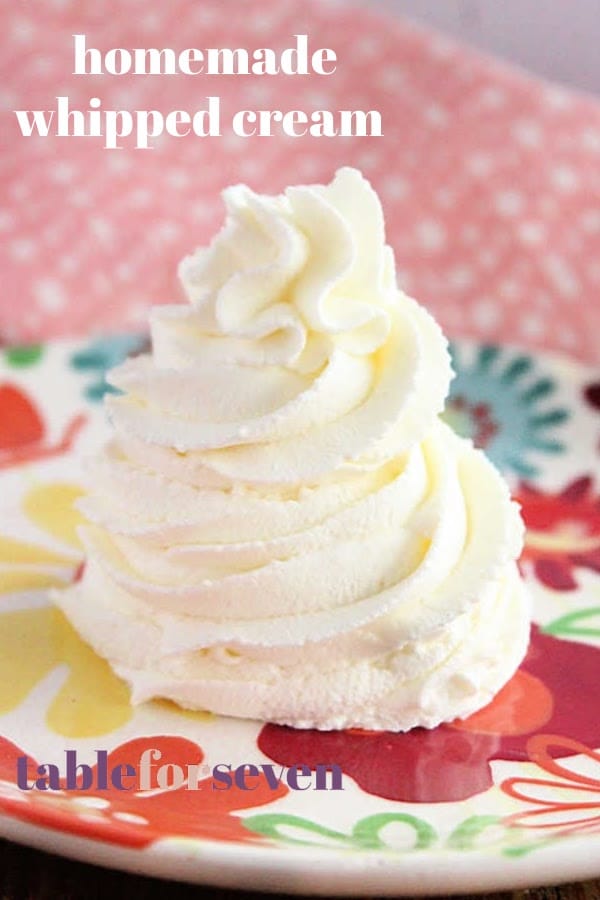 Top It Off With Your Whipped Cream: