Homemade Vodka Sauce is creamy and full of flavor! A red sauce made with tomato paste, vodka, cream and spices. Serve with penne pasta to make the classic dish.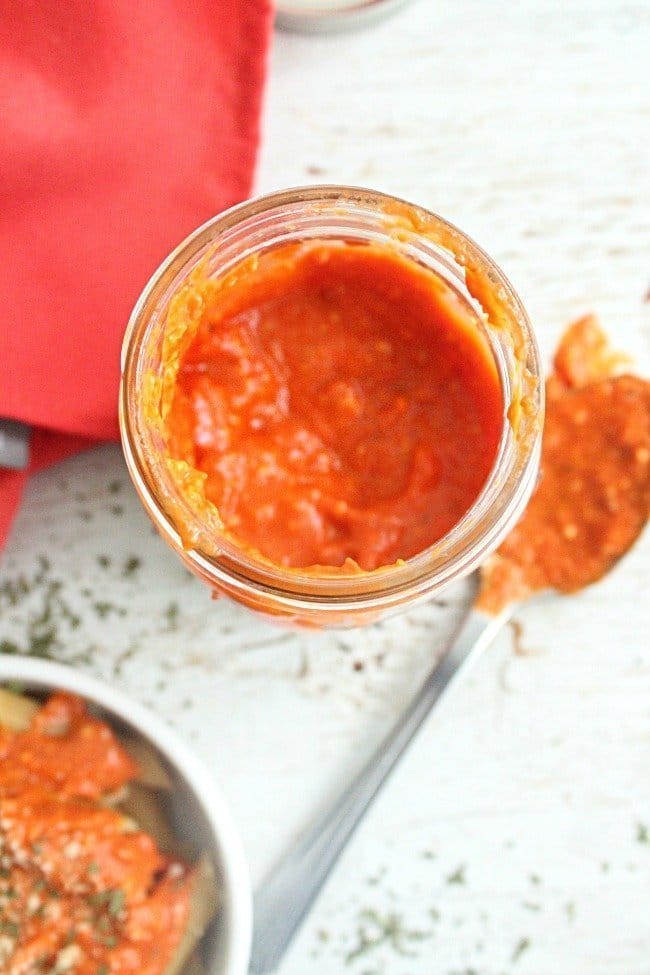 I recently discovered the joy of vodka pasta sauce. I'm not too sure why it's taken me so long to make it, but, now that I have…it's heaven!
This sauce is creamy and packed full of flavor. Plus, it's quick and simple to make. Don't worry about the jarred stuff…serve this homemade version instead.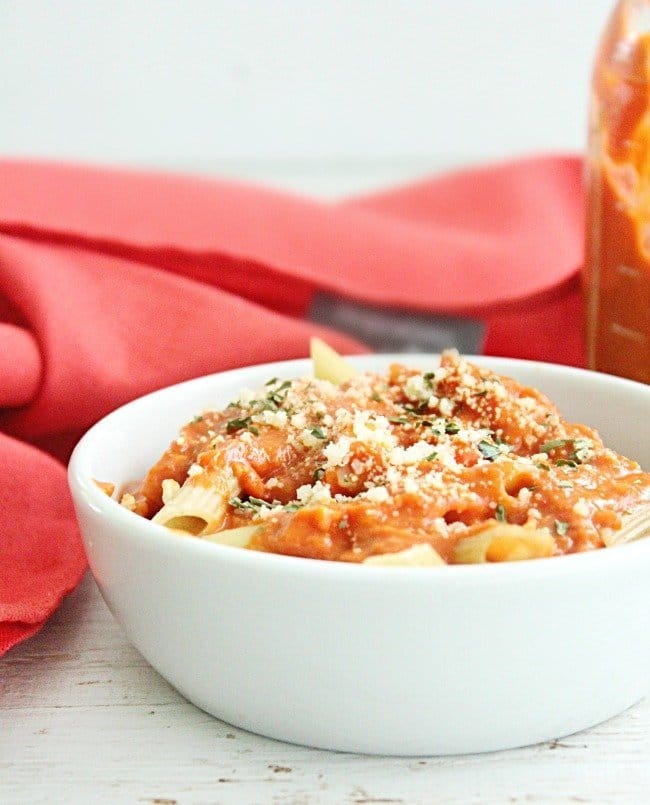 Your Ingredients List:
Olive oil (or canola oil)
Minced garlic
Red pepper flakes
Tomato paste
Vodka
Whipping cream
Grated Parmesan cheese
Penne pasta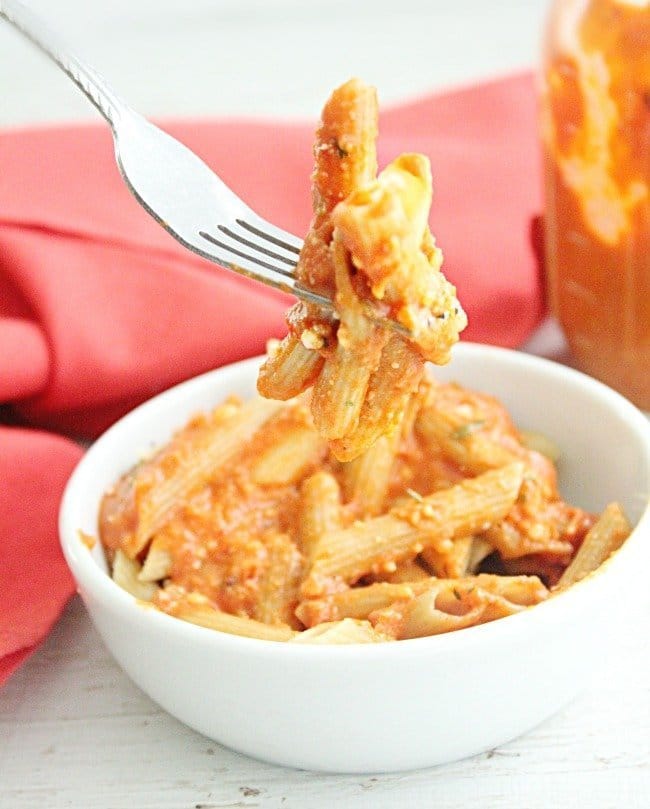 A few recipe notes: No, you can't get drunk off vodka sauce. This only requires 2 tablespoons of vodka and the alcohol will be cooked off in the process.
While penne is usually the pasta of choice when serving vodka sauce, any pasta will go with this. Stick with something similar in size/shape and you will be fine.
When it comes to red pepper flakes, I'm not overly generous with them, for my family. So, if you would like to give this sauce a bit more heat, increase the flakes a bit.
When making your pasta, be sure to reserve 1/2 cup of the pasta water before draining. You should only need 1/4 cup of the water, but, reserve a bit more, just in case. If you do need to thin out the sauce after adding the first 1/4 cup, only add 1 tablespoon at a time.