Decadent and delicious! All the great tastes of the classic candy made right at home.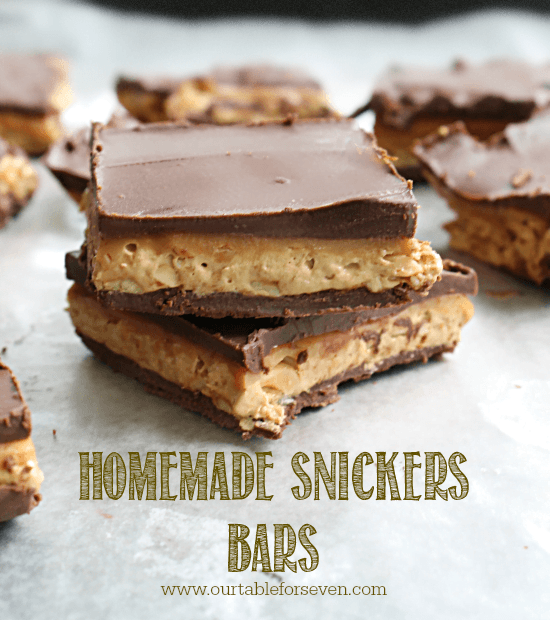 This is one of the recipes where you say "why isn't this more difficult to make?"
Because, you know, if it is too difficult, you won't be making it all the time. These homemade snickers bars are real easy, therefore, you will want to make them all the time.
That could be a bit dangerous.
Here are your layers:
Bottom: Chocolate and peanut butter.
Next: Your nougat layer.
Then: Caramel
Finally: More chocolate and peanut butter.
They are crazy, insane good.
These are very easy to make, but, take a little bit of time. You do have to wait for each layer to melt and cool. Plus,you have to wait an entire hour to eat them.
I know, an eternity. 😲
They are definitely going to be a special occasion dessert around our house. I have eaten entirely too many of them and actually stashed some in the freezer to avoid eating the whole entire pan in two days time.
Give them a try and just try to eat just one..I dare you!