Decadent layered bars with the same great taste of the classic Girl Scout cookies.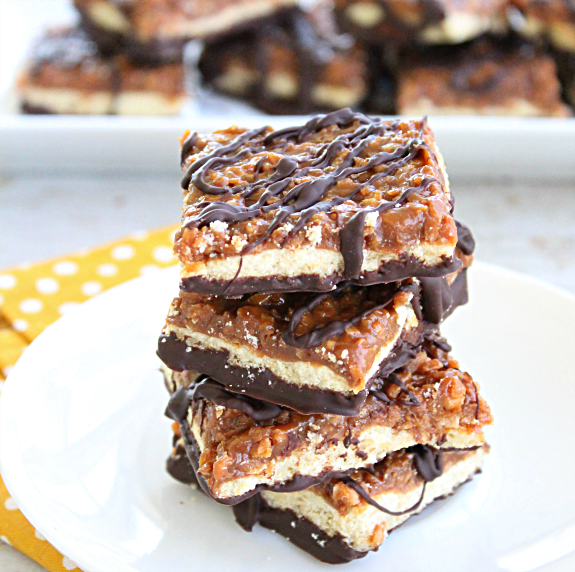 What is your favorite Girl Scout cookie?
I can't really decide.They are just all so good. Aren't they?
Although, Samoas do probably rank higher than the rest of them.
Samoas?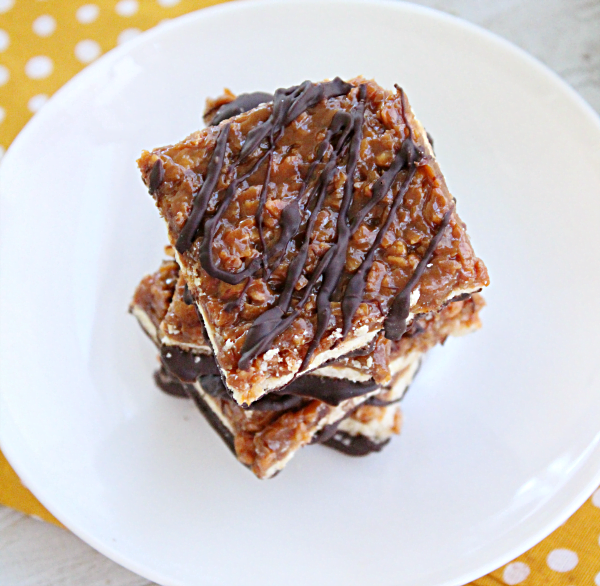 Is a cookie with a shortbread base and a caramel-coconut top. Then, it's dunked and topped with chocolate.
So good.
My kids aren't big coconut eaters, so, when a box of these are in my house, my husband and I are the only ones who eat them. Not going to lie..it's awesome. A whole box of cookies that we don't have to share?
It's a miracle.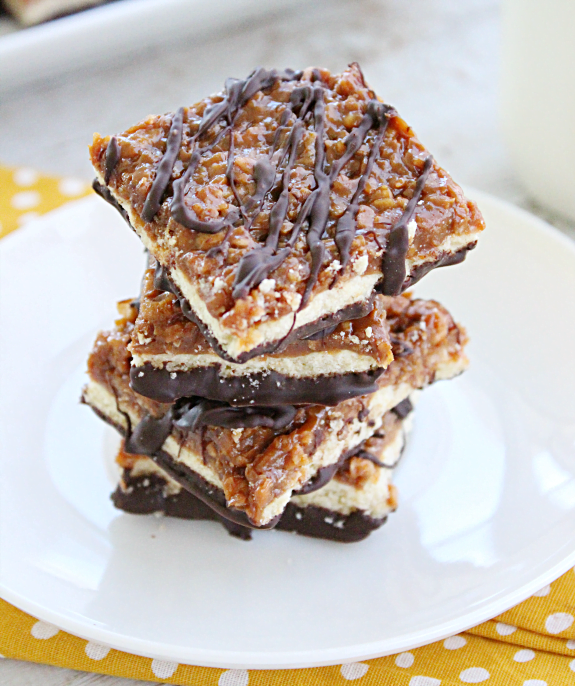 Same thing happened with these bars.
They taste just like the Samoas Girl Scout cookie, but, are in bar form.
If you haven't had the pleasure of trying a Samoas cookie, then, please, for sure, make these! You will be the happiest person ever.
Even if you have to share them with your kids or anyone else. 😉