Grab yourself some potatoes and make homemade potato chips! You control the thickness, seasoning and crunch. A fun and simple snack to make right in your kitchen.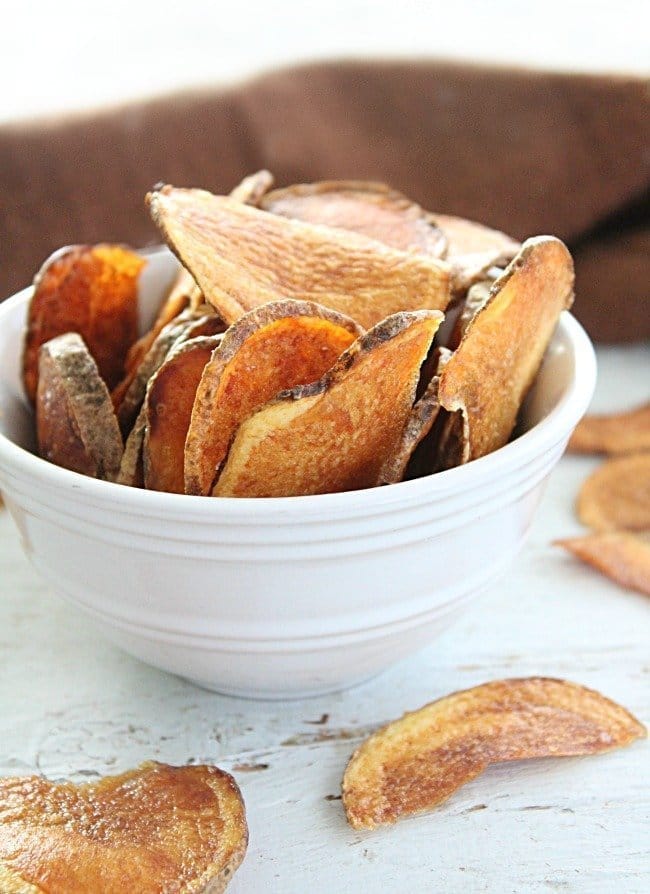 Who doesn't love a nice, crispy potato chip? For the record, I do. So, today, we are making them homemade, and guys, they are so good.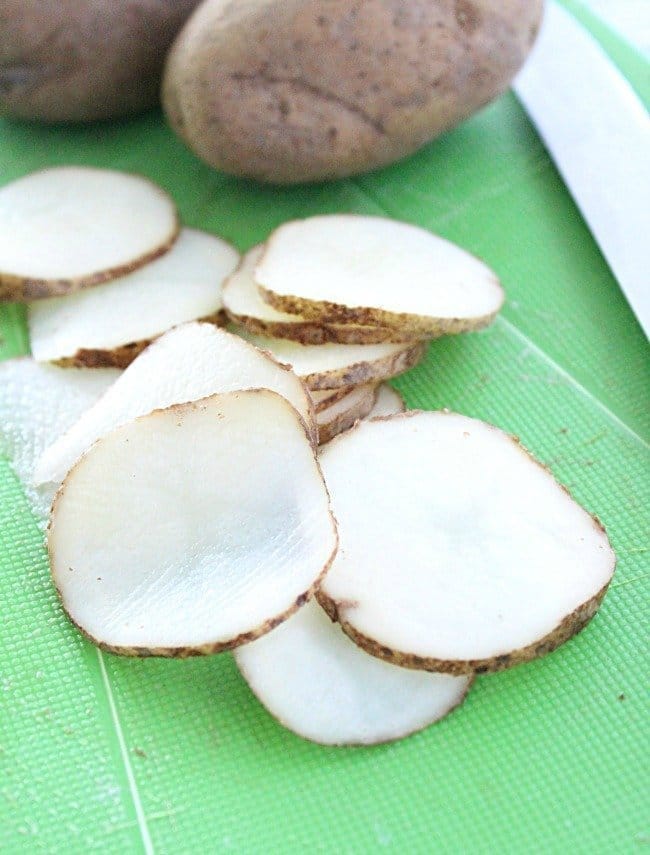 Ingredients & Supplies
Potatoes
Salt
Canola oil
Cold water
Large mixing bowl
Sharp knife or vegetable slicer
Large flat rimmed baking sheet
Paper towel or paper napkins
Clean dish towel
Thermometer for oil or wooden spoon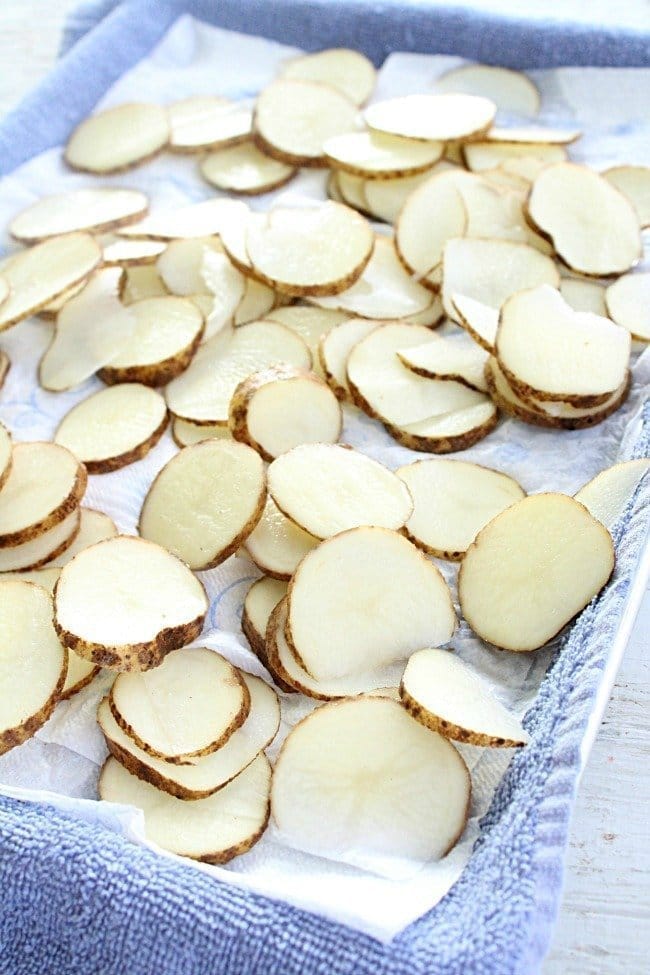 Let's Make Homemade Potato Chips:
Scrub your potatoes clean and slice them into thin pieces. The thinner, the better. If they are a little on the thicker side, that's OK. But, you may need to cook those a little longer.
Place the sliced potatoes into a large bowl. Fill the bowl with cold water. Be sure to cover all your pieces of potato. Let them soak for a bit.
Next, drain the potato slices and pat dry.
In a heavy duty, large skillet or pot, heat up the oil. Your oil temperature should be 375 degrees. Fry the potatoes in batches for approx 3-4 minutes. Be sure to stir them frequently!
Once they are done, carefully, remove them with a slotted spoon and place on a paper towel lined plate or baking sheet to drain. If you wish to salt them, do it now! That way, the salt will stick to your chips.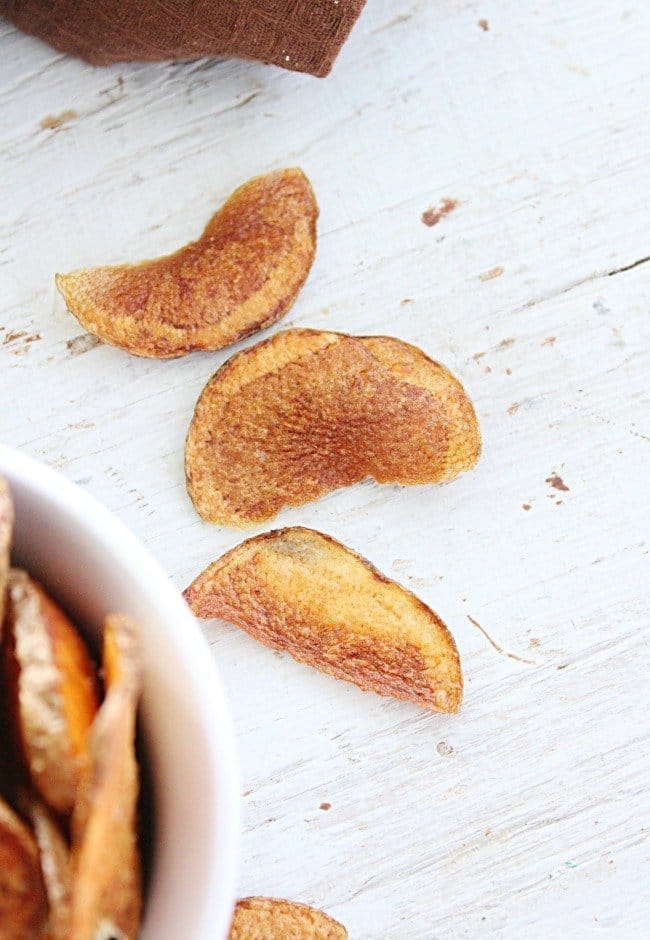 A few notes:
You can peel your potatoes before slicing, but, it's not necessary. Also, russet potatoes work best.
If you don't have a thermometer..stick the handle of a wooden spoon into the oil. If it's ready, the oil will bubble around the handle.
Store any leftover chips in a sealed container.