Forget the box! Make delicious pancakes at home in no time flat with a homemade dry mix that you store for months in your pantry.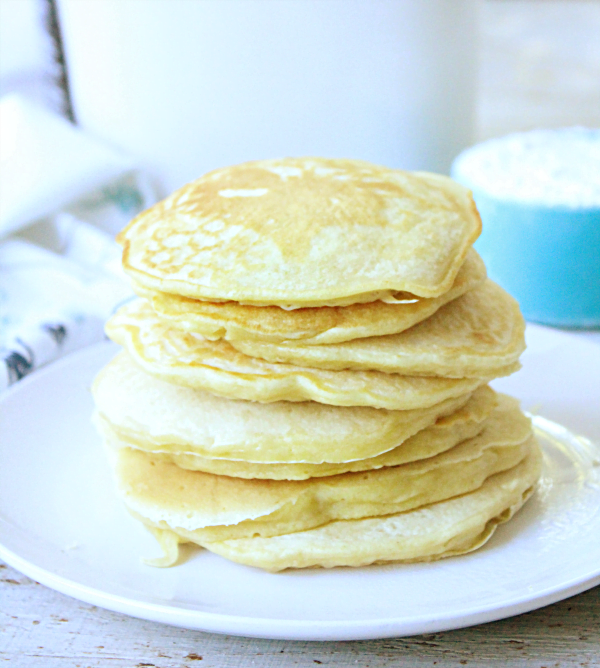 We make so many pancakes at our house.
So many
Many years ago, I would buy a ginormous package of pre made pancake mix. It was easy and quick to make pancakes, but, it was costly. Soooo..I tossed that idea aside and now, I make this mix instead!
This pancake mix is quick to whisk together and will keep good in your pantry (covered) for approx 3-4 months. If you wish to keep it in your fridge instead, it will be good for approx 4- 5 months.
Add just a few simply ingredients and you are good to have homemade pancakes anytime and in no time at all!