Soft, sweet marshmallows served up with a piping hot mug of creamy hot chocolate. A perfect winter treat.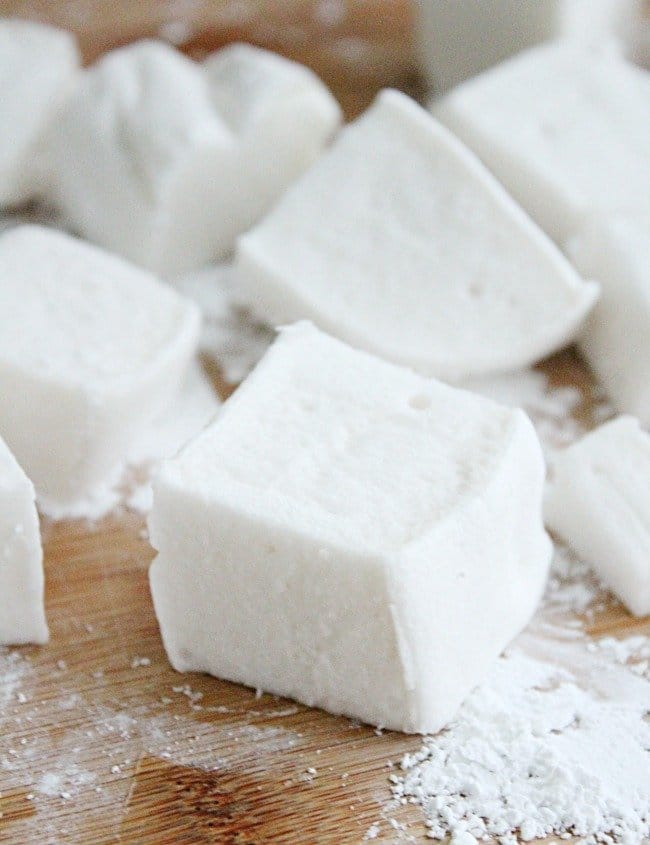 A few years, I purchased a cookbook from Alana Chernila- –Homemade Pantry: 101 Foods You Can Stop Buying and Start Making. I don't buy many cookbooks. I check out a few gazillion from the library, but, I really have to use the cookbook all the time to spend the money.
I was inspired by this cookbook! I never realized how many simple pantry items could be made homemade until then. Including, marshmallows.
Marshmallows are incredibly easy and taste ah-mazing! If you don't want to ditch buying the bag stuff just yet, give these a try first for a special holiday treat.
Use them whenever you need a marshmallow…including in your hot chocolate. ☕ Kinda like the hot chocolate recipe included in this post! 😉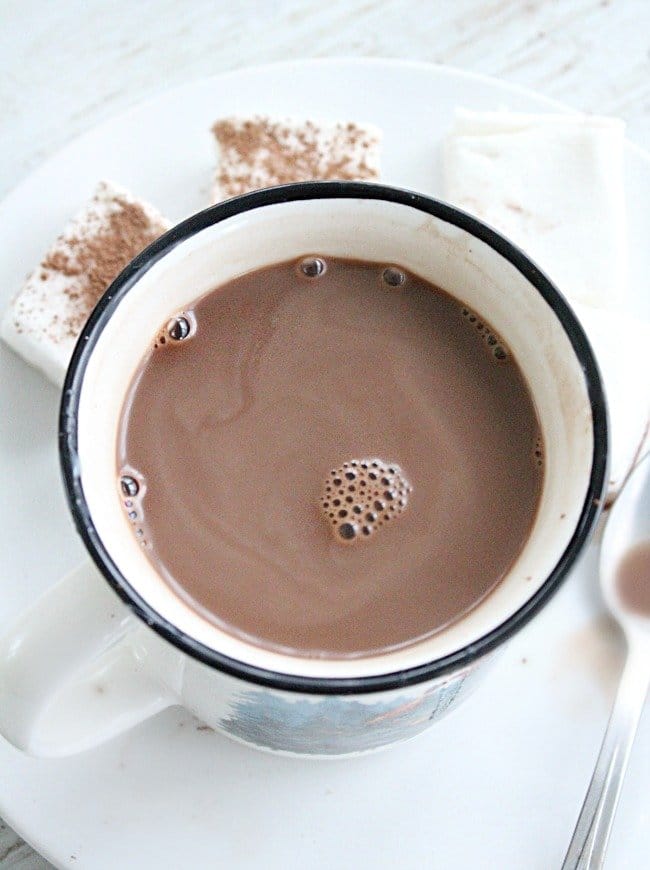 Equipment Needed for Homemade Marshmallows:
8 or 9 inch square pan
Medium size saucepan
Electric mixer + Whisk attachment
Candy thermometer
A few links about candy thermometers: Don't have one? See this link. Can you use a meat thermometer instead? See this link.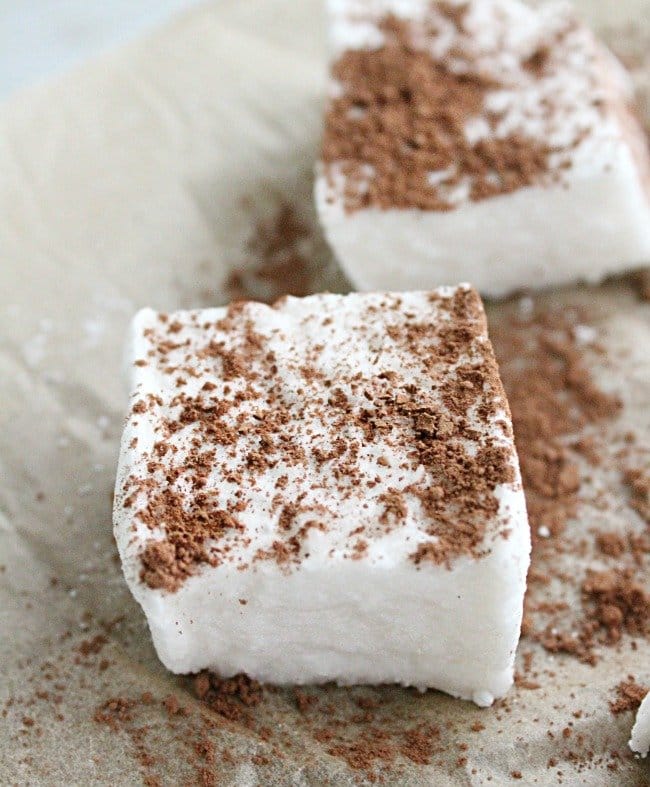 How to Make Homemade Marshmallows:
Start by greasing your pan. I used an 8 x 8 baking pan. Using a 9 x 9 pan will also work. If you don't want to grease the pan, feel free to line it with parchment paper.
Using your electric mixer (with whisk attachment) add water and unflavored gelatin into the mixing bowl. Let it sit for 5 minutes. It will thicken up.
In a saucepan, add in sugar, water, salt and corn syrup. Cook this mixture until it reaches 250 degrees. Do not stir while it's cooking!
Start mixing the gelatin mixture on slow speed. Then, while it's mixing, carefully stream the hot syrup into the gelatin mixture, then, add in vanilla. Increase your mixer speed a bit. Now, you will beat this for 8-10 minutes. Yes, it will take this long. You want your mixture to be thick and bright, shiny, white.
When it's ready, spread it evenly into the prepared baking pan and let it sit for 12 hours to set. After that, cut them into desired size pieces and pig out!
You can store them in a covered container and use within 3 weeks. You can also freeze for up to 3 months.