Skip the can..make your own easy homemade enchilada sauce.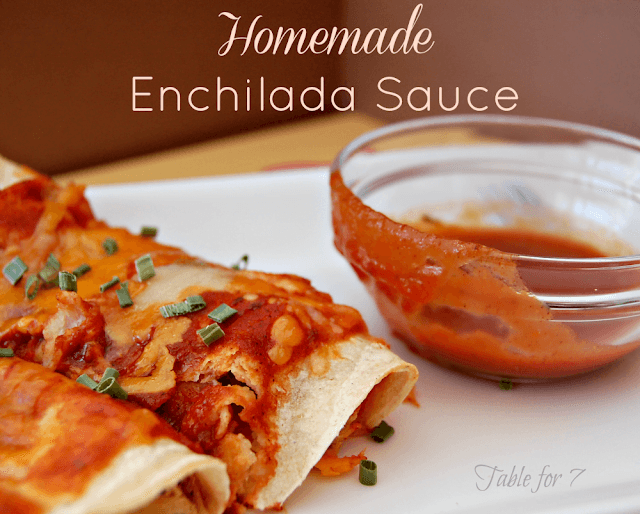 Every time a simple,easy, recipe shows up in front of me..I feel a bit silly.
Do you know how many cans of enchilada sauce have been purchased in my cooking life? Many. Too many to count. All types of brands, flavors. Some were too hot, too bland or just plain yuck.
Then, it's that duh! moment..make your own! So, that's what I starting doing. 👍
The great thing about this recipe is that you can spice it up, add to it and make it your own. It is a great, simple, sauce that you will quickly use in place of canned.
Edited to add 6/14/13- I did freeze a portion of this sauce for approx 2-3 weeks. When I was ready, it was simply defrosted and reheated. Worked great.