No need for the boxed version with this easy recipe. Versatile and easy…use it wherever you would use a box of cake mix.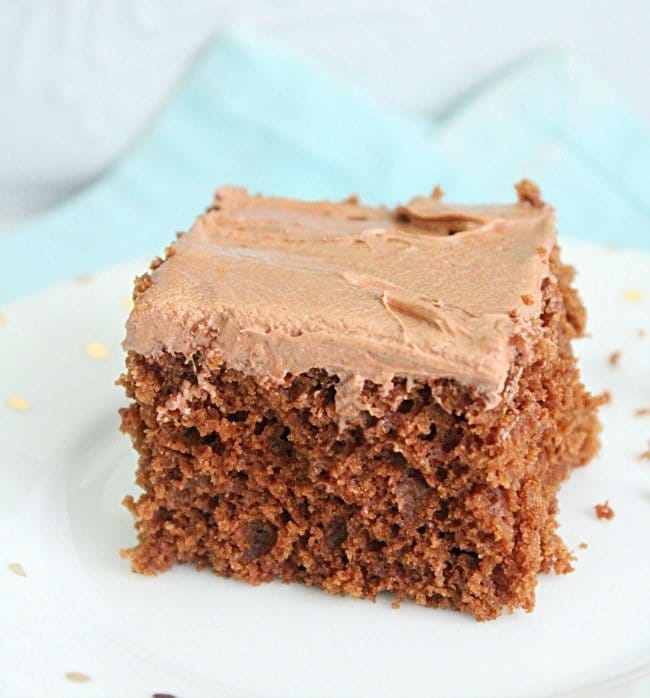 Back in 2017, I shared a really easy recipe for Homemade Yellow Cake Mix. Nearly three whole years ago?! It's a great recipe and if you haven't tried it, you need to. It makes a delicious cake and is better than any boxed cake mix you can find at the store.
With that same idea, this is for a chocolate cake mix. Why it has taken me so long to share this is a puzzler. But, don't waste anymore time! If you have these ingredients in your pantry, make this one soon.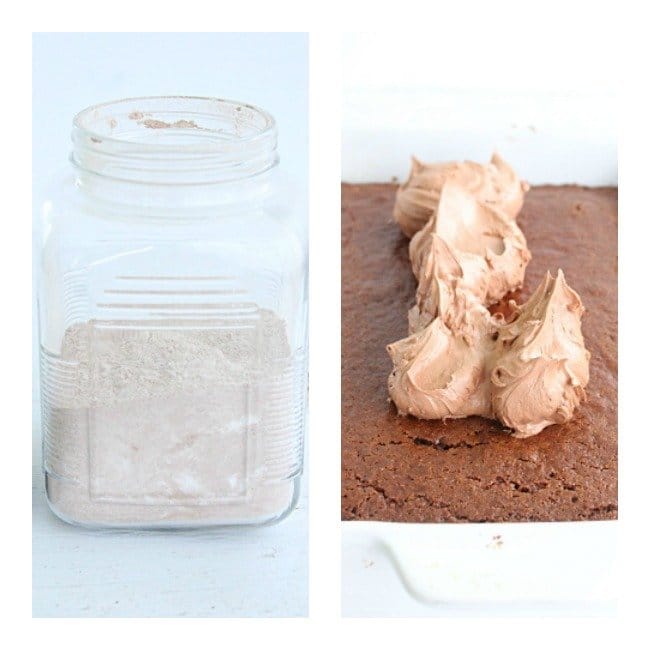 Ingredients Needed for Dry Cake Mix:
Flour
Baking powder + Salt
Sugar
Unsweetened cocoa powder
Simply mix the above ingredients together and store (at room temperature) in a covered container/jar. It will be good for 1-2 months.
A note about sugar: If you don't have any white sugar available….I have used brown sugar, coconut palm sugar and even a bit of maple sugar in this recipe. Even using a combination of all of them. 😲 It worked out just fine.! Working with what you have on hand is totally acceptable.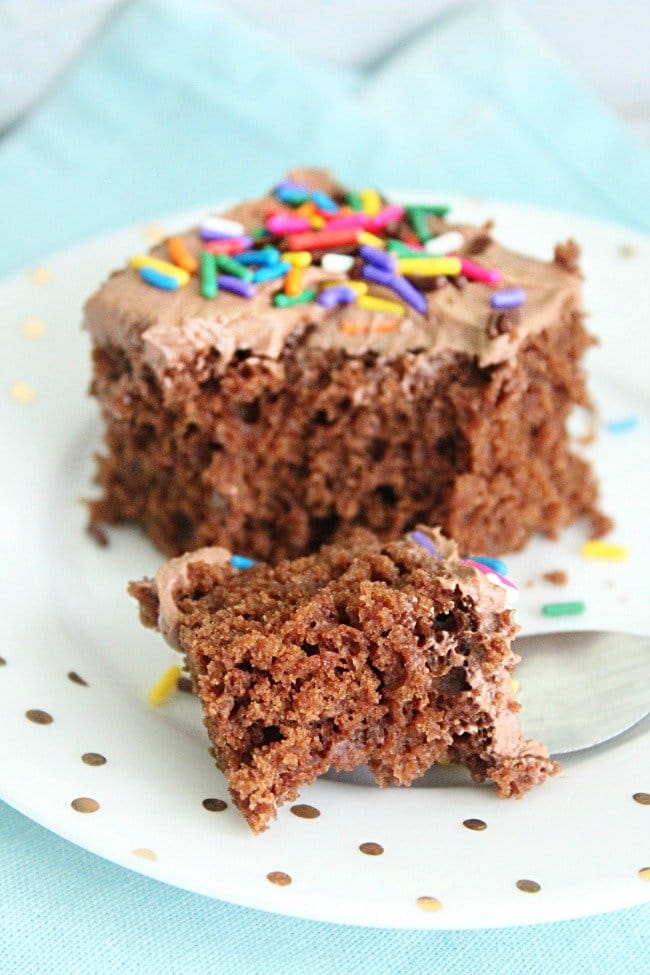 Let's Make a Cake + Substitution Options:
Combined your dry cake mix with melted butter, eggs, milk and vanilla. Mix it well and spread into a greased 9 x 13 baking dish. Then, bake.
Melted Butter: Any "neutral" tasting oil. Canola, vegetable, olive, coconut or sunflower. Also, any type of vegan butters will also work fine.
Milk: Non dairy milk can be used in place of regular milk. If you want to save milk, you could use water and add about another teaspoon of butter. I haven't tried this (water option) myself, so, I can't say for certain it will work. However, it should be fine. If you try it..please let me know!
Make Cupcakes: Divide batter evenly into a 12 count muffin pan that is lined with cupcake papers. Bake in a preheated 350 degree oven for 18-20 minutes or until toothpick inserted comes out clean. Makes 24
Make a Layer Cake: Grease two 9 inch round pans. Divide batter evenly into both pans. Bake in a preheated 350 degree oven for 20-25 minutes or until toothpick inserted comes out clean.
Frosting Ideas: