No jarred stuffed required! Making smooth homemade caramel sauce at home home is simple and requires just a handful of ingredients.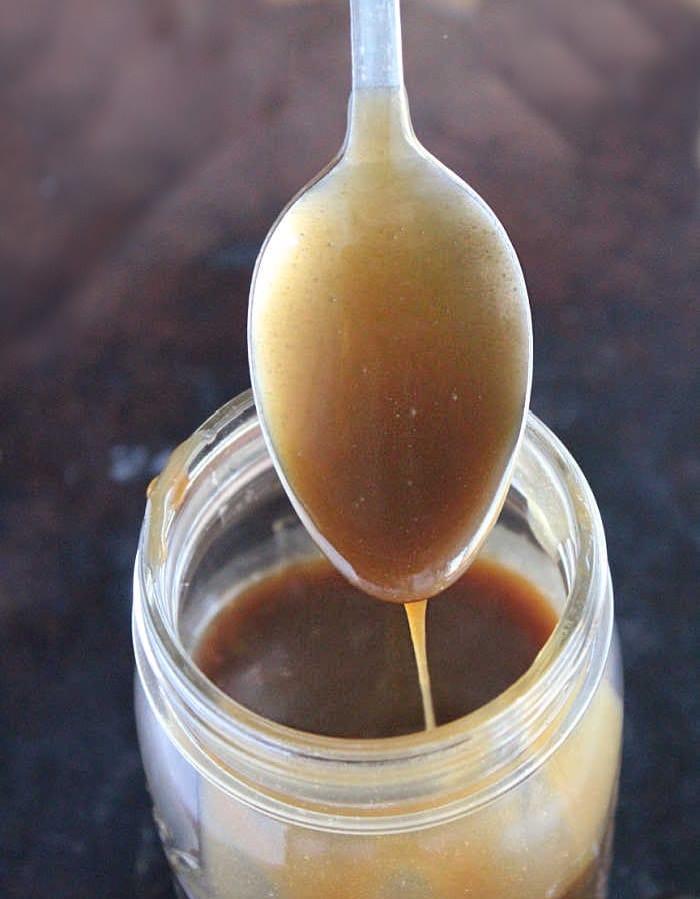 Ingredients Needed:
Whipping cream
Brown sugar
Vanilla
Salt
Butter
How to Make:
In a saucepan over medium heat, whisk together whipping cream and brown sugar. Let it come to a simmer and cook until the mixture is thicken. This should take approx 5-8 minutes.
Be sure to keep a close eye on it, to avoid burning.
Once it's thicken, remove it from the heat. Whisk in vanilla, salt and butter. Once it's smooth and the butter is melted, it's ready.
Let it cool before serving. It will thicken up slightly as it cools.
Storage: Keep any leftovers in a covered container in the refrigerator. Use within a week.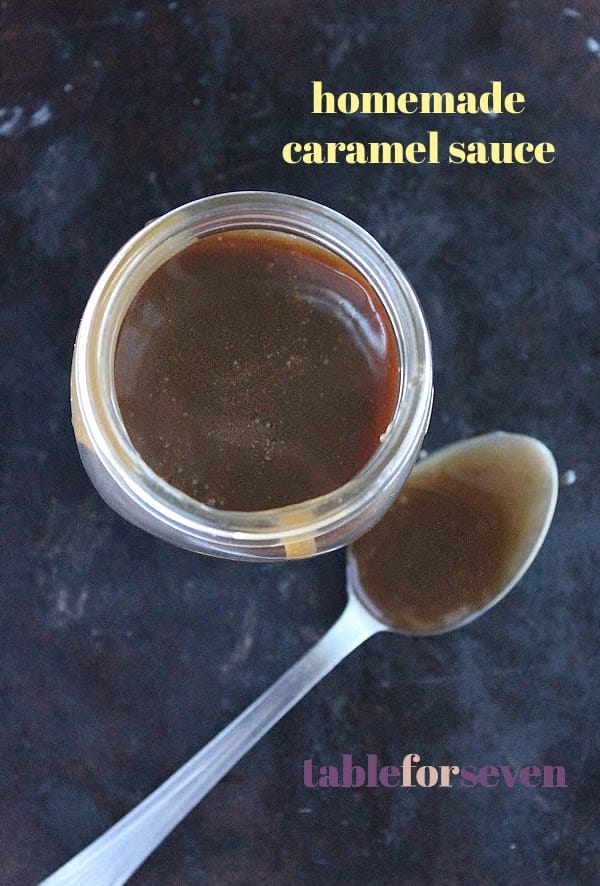 Use Your Homemade Caramel Sauce: