Don't' buy it..make it homemade! It's yummy and really quite easy to make.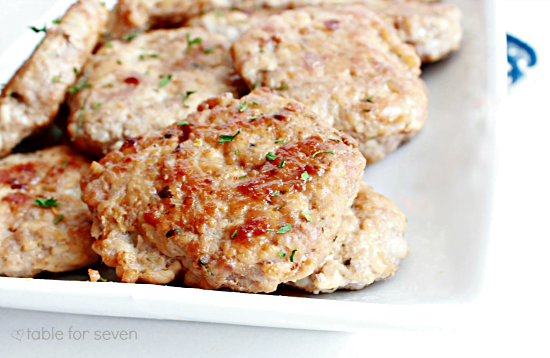 Main Ingredients Needed:
Ground pork
Ground turkey
Maple syrup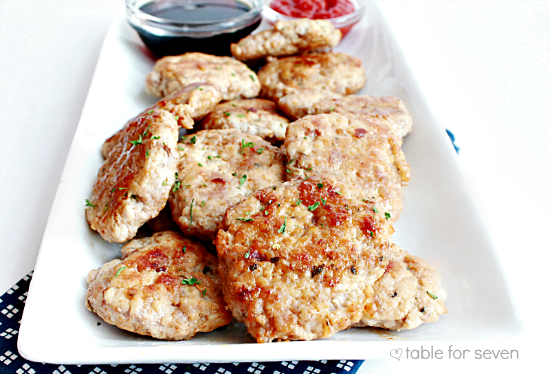 Dried Spices:
Minced onion
Parsley
Sage
Thyme
Chili powder
Red pepper flakes
Salt/Pepper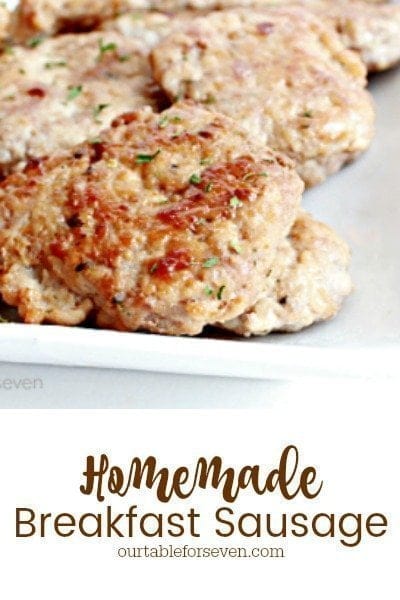 Recipe Notes:
Making this sausage is really easy. Simply mix all the ingredients until fully combined. Then, shape into patties. Drizzle a bit of oil into a skillet and over medium heat, cook on each side for 2-4 minutes.
Can I Freeze These? Yes. If desired, you can prepare the sausage patties and freeze before cooking. Also, you can freeze the patties after you have cooked them. For both instances, store them in a freezer safe covered container or storage bag. However, I do recommend wrapping the uncooked patties in plastic wrap or parchment paper beforehand. Either version will stay good in your freezer for a couple of months.
Dried Spices: This spice blend noted in the recipe card is totally adaptable. Feel free to increase/decrease/add in your favorite spices to go with your taste.
Try These Too: