Super fun and super delicious! A great option for kids and adults. These baked french toast sticks can be enjoyed at home or on the go. Make a batch and freeze for later for breakfast or a snack.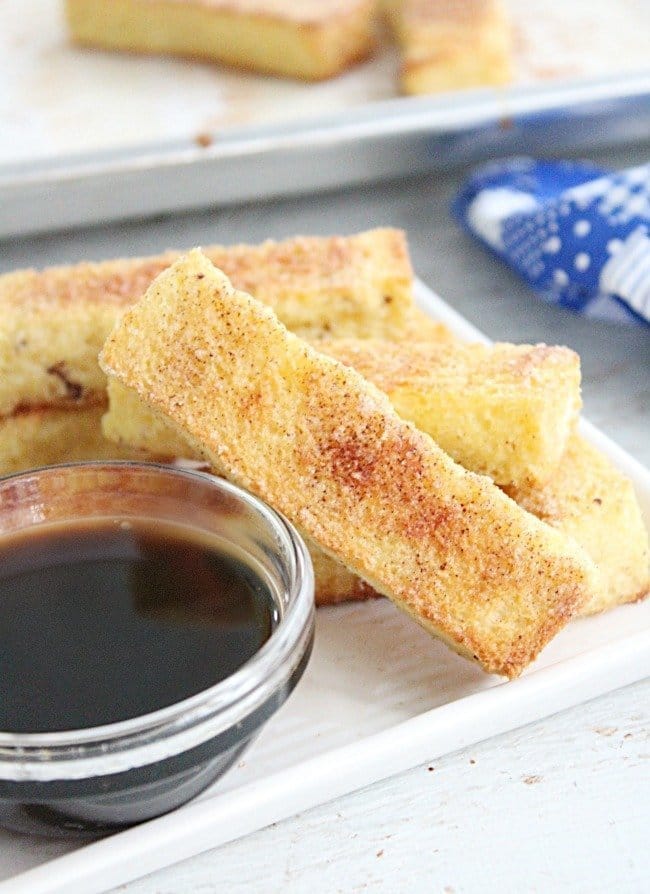 After making this recipe, you will ask yourself…"Why have I been buying frozen french toast sticks this whole time?"
Smacks self on forehead.🤦‍♀️
Well, don't buy them anymore and don't smack your forehead either. Just make these instead.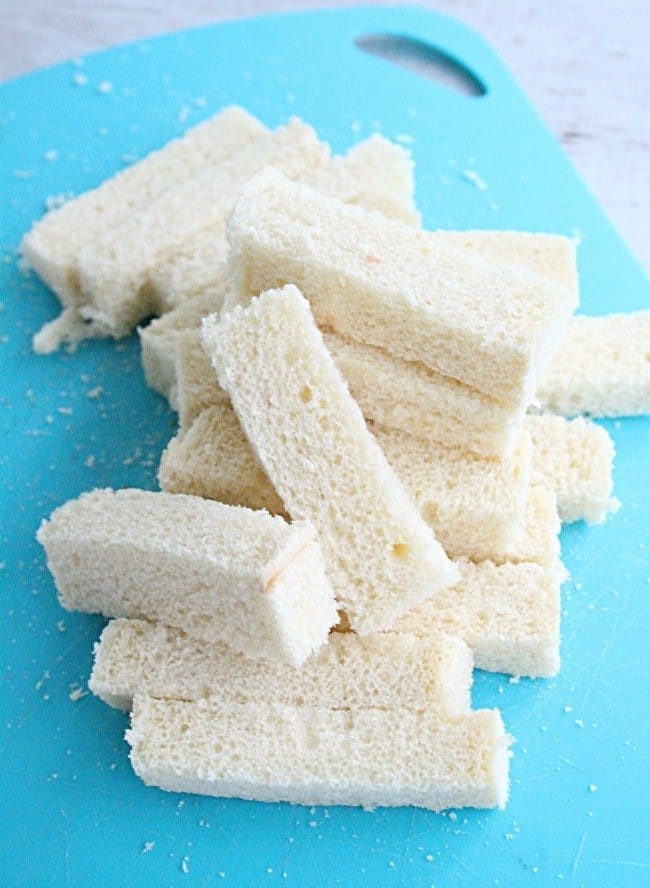 Here is Your Supply List:
Shallow dish.
Mixing bowl
Sharp knife + cutting board
Large rimmed flat baking sheet + parchment paper
Whisk
Spatula
Ingredients You Will Need:
Texas toast (or a similar thick bread)
Eggs
Ground cinnamon
Whipping cream
Milk
Vanilla
Sugar
Let's Make Your Bake French Toast Sticks:
Cut and slice the bread: Remove the crust and cut each slice into 3 long pieces.
Whisk together your egg/milk mixture.
Take each strip of bread and dip into the egg/milk mixture. Then, place on a parchment lined baking sheet.
Sprinkle each piece with a cinnamon/sugar mixture, then, bake. (Don't forget to flip the sticks half way through the baking time!)
Just a couple of recipe notes:
If you don't have whipping cream, you can replace it with regular milk.
These freeze great! Simply place cooled sticks in a freezer-safe container/storage bag and reheat in the oven (or microwave) when you wish you to eat them.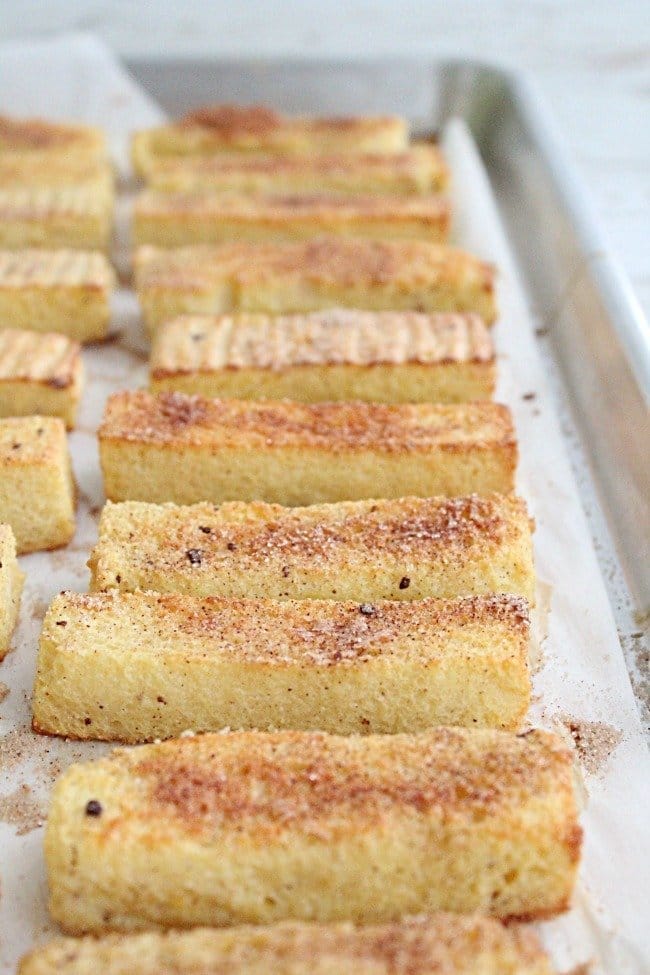 Don't forget the toppings! You can either dip each one in your favorite syrup or just drizzle right on top.
A few topping suggestions:
Powdered sugar
Fresh fruit