Kick the jarred stuff! Making homemade Alfredo sauce is easy, takes just a few simple ingredients and tastes so much better than the store bough version.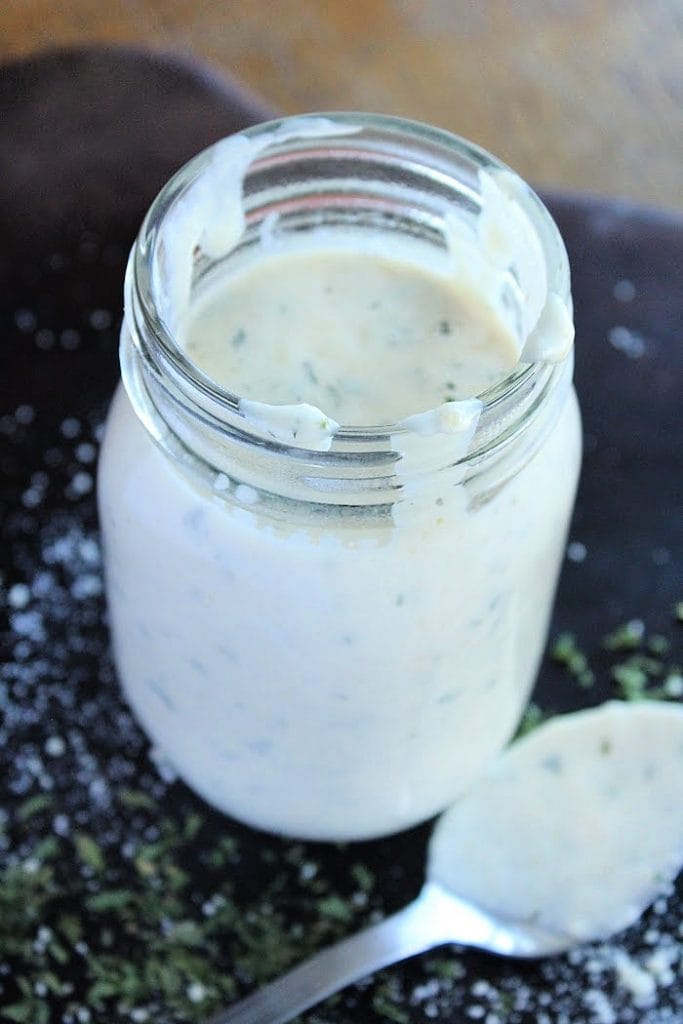 Ingredients Needed:
Butter
Whipping cream
Garlic powder or minced garlic
Dried parsley
Grated Parmesan cheese
How to Make:
First, in a saucepan over medium heat, melt butter. Then, add in whipping cream and whisk to combine.
Increase the heat and let the mixture simmer for about 5 minutes. Continue whisking, to avoid burning.
Whisk in the cheese and garlic. Continue until cheese is combined and the sauce is heated thoroughly.
Stir in dried parsley.
If your sauce seems too thick, it can be thinned out with a bit of hot water.
Storage: Keep sauce in a covered container/jar. Use within 2-3 days. Once the sauce is refrigerated, it may firm up. When reheating, whisk cold sauce with a bit of milk or water in a saucepan over low heat. Continue whisking until the sauce is heated completely. I don't recommend freezing the sauce.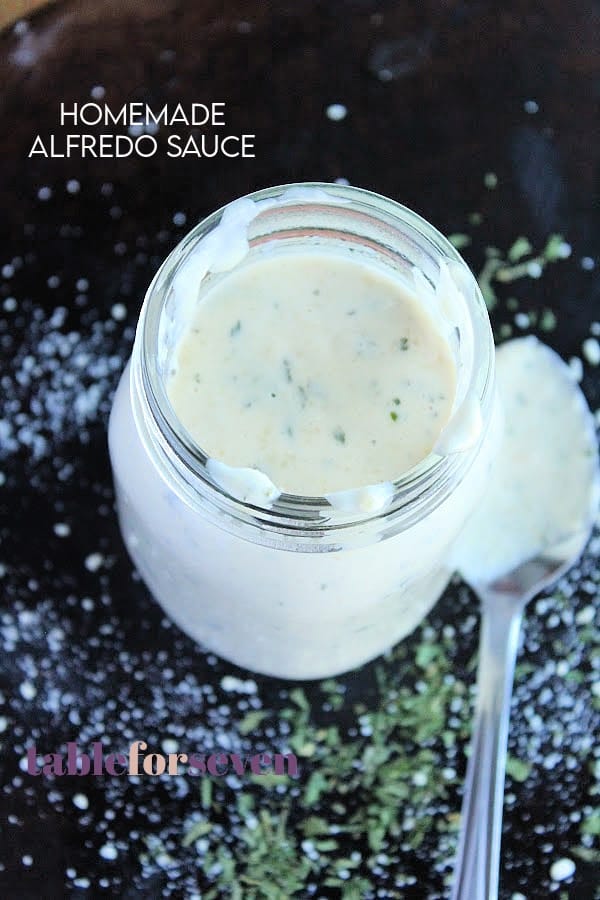 Put Your Homemade Alfredo Sauce to Work: