A super easy cake made with fudgy Hershey's chocolate syrup! Topped with a creamy buttercream frosting for the finishing touch.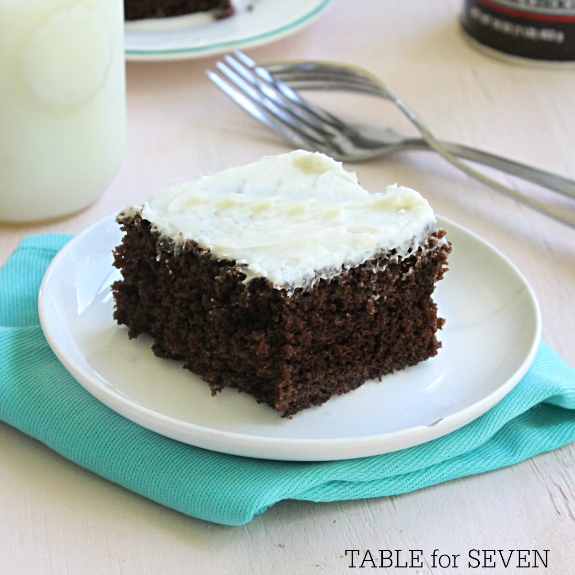 So, today, we are heading wwwaaayyy back in blogging time. 2011.
Good golly Miss Molly! That's quite a long time ago!
A long time, but, what's a few years when you are talking about chocolate cake? Not that long at all. Alright, it's an eternity.
As I posted in the original post, this is my mother-in law's cake. She gave me this recipe the first Christmas after Mr Plain and I were married. That would of been 2000.
I didn't make the cake until 2011. Is that a terrible thing? Probably.
I still can't figure out why it took me so long to make it. It is a really delicious cake. Hence, the reason for the new share. Also, this post has a frosting recipe to go with it! A frosting recipe that is perfect for this cake, but, doesn't really have to be used on it.
This cake also goes well with a simple powdered sugar glaze or a chocolate butter cream!