Half a Dozen Funfetti Cupcakes are such fun! They are soft, fluffy and full of sprinkles. Plus, you are only making 6 (six!). Which, are great for smaller gatherings or a quick treat when your cupcake sweet tooth has gone into overdrive.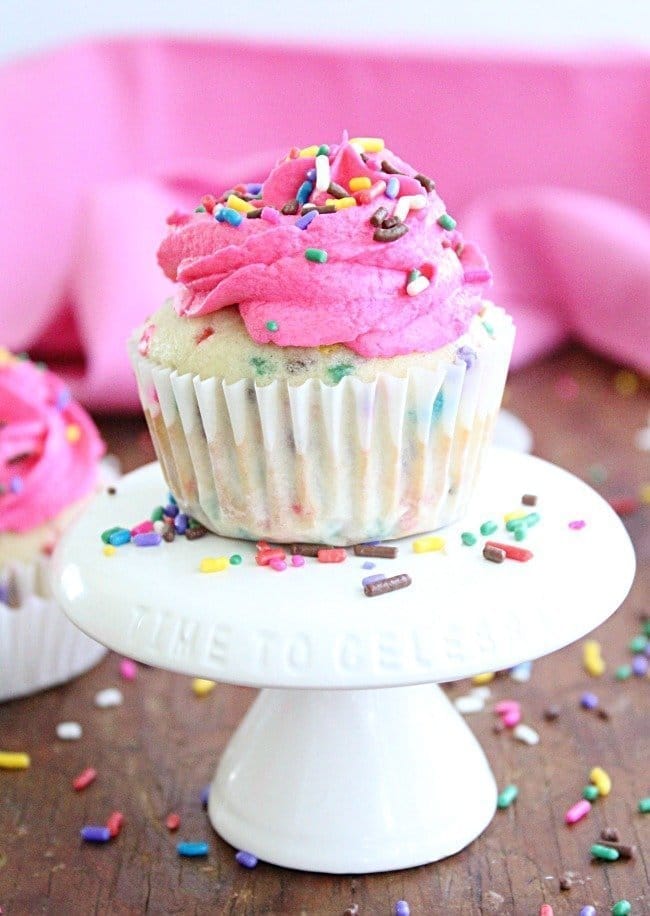 My cupcake obsession continues.
I know→→→cupcakes. Why does she make so many cupcakes?!
Ah! I can't help it. I adore cupcakes. I have so much adoration, that my family bought me lemon cupcakes for Mother's Day instead of a cake or pie or cookies.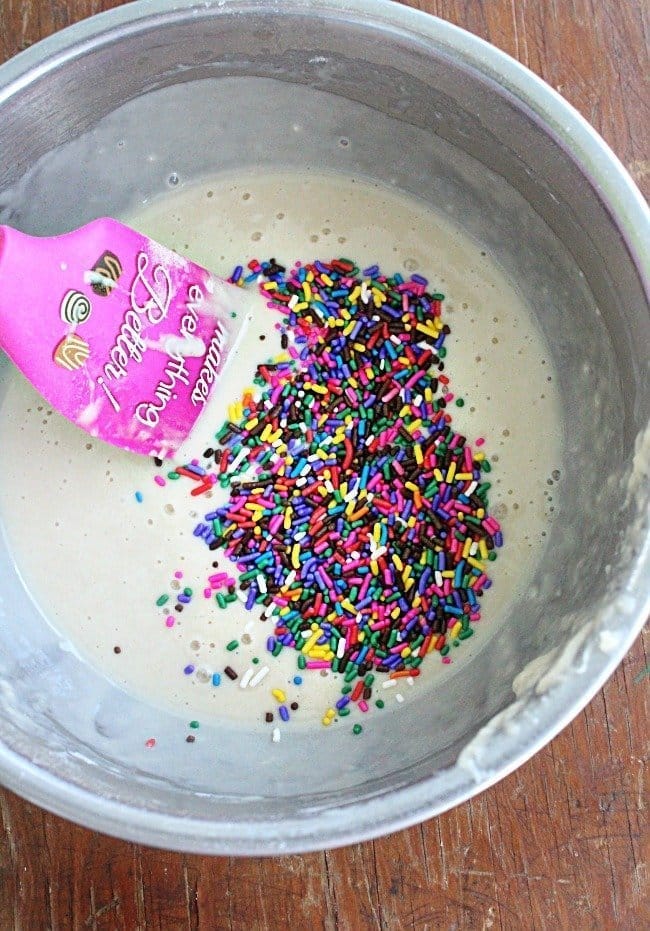 Just 4 lemon cupcakes.
Why only 4? Because, with the exception of one of my children, I'm the only one who eats lemon cupcakes. So, I only had to share cupcakes with just 1 kid!
That's quite rare in my house and guys, it was a pretty darn good treat for Mother's Day.
Who needs flowers? 😉
Speaking of small-portion size cupcakes, today, we have funfetti cupcakes and this recipe only makes 6 of them!
Note: Funfetti = Sprinkle Overload
These cupcakes are yummy. Plus, soft, fluffy and kinda fun.
Your Supply List:
6 count muffin pan ( or just use 1/2 of your 12 count)
Cupcake liners or non stick cooking spray
Mixing bowl
Whisk
Electric Mixer + mixing bowl
Scoop ( for batter)
Measuring cups/spoons
Ingredients for Your 1/2 Dozen Cupcakes:
Flour
Sugar
Butter
Baking powder
Egg white
Vanilla
Milk
Salt
Sprinkles
Powdered Sugar
Food coloring (optional)
A few recipe notes:
Food coloring for the frosting is totally optional! But, it does make them more fun. I use gel food coloring for mine. I think it makes the colors brighter than using the liquid stuff.
You don't need to break out the big mixer for the cupcake batter. A medium size mixing bowl and whisk work great. Be sure not to over-mix your batter! It will give you dense cupcakes. But, you will have to use your electric mixer for the frosting.
Don't forget to softened butter for the frosting! It makes it nice and fluffy.