Love french toast, but, not all the calories? This one is just for you! Made with whole wheat bread and egg whites..this has all the great taste of classic french toast with a little less guilt! Top off with a dusting of powdered sugar, low fat/sugar free syrup or fresh fruit for the finishing touch.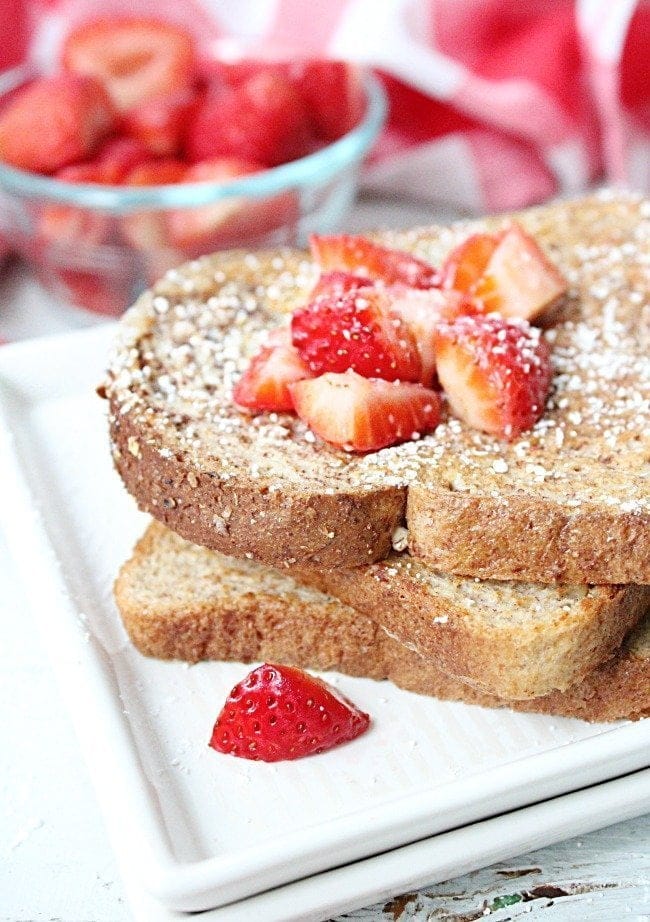 A few weeks ago, I shared an awesome recipe for Mini Chocolate Chip Cookies and they were a big hit here on the blog.🎉
Sticking with that same thought, today, we are having french toast..but, with a little less guilt.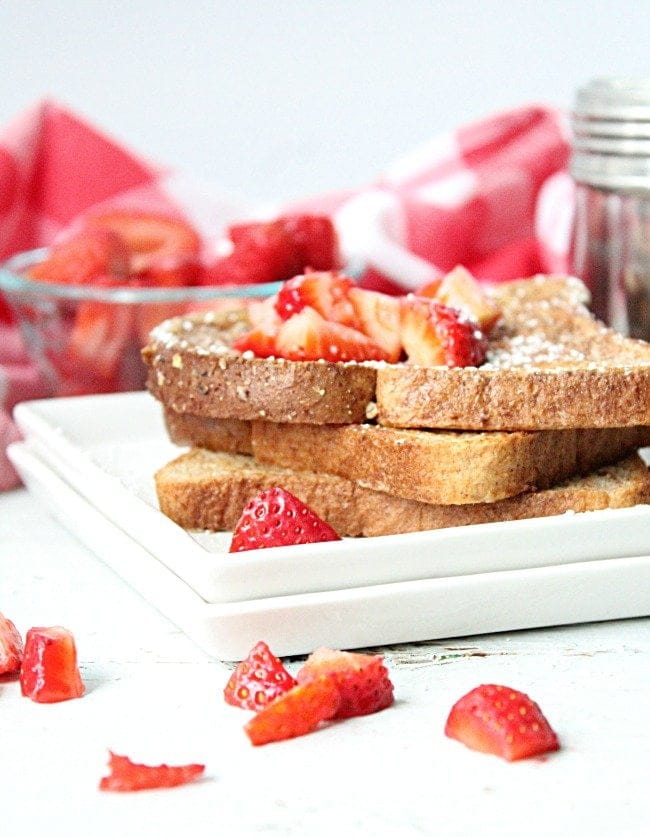 These are the ingredients and supplies you will need:
Whole wheat bread
Egg whites.
Vanilla
Ground cinnamon.
Skim milk.
An electric griddle or a skillet.
A shallow bowl or a pie plate.
Non stick cooking spray or low fat butter (for your griddle/skillet)
Wire whisk.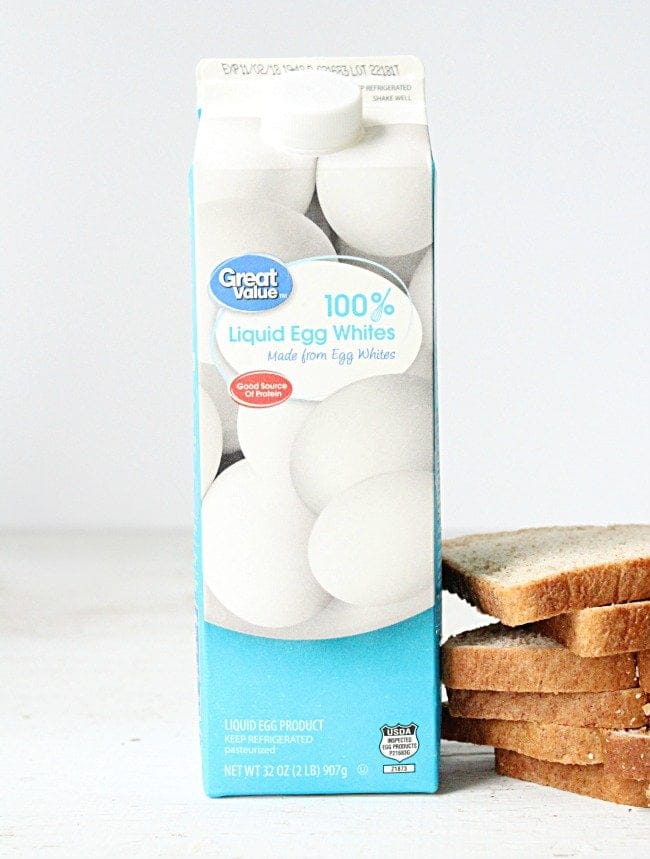 A few recipe notes:
What makes this recipe guilt free is you will be using egg whites instead of whole eggs. You are also using skim milk instead of whole milk or cream. This will help cut your calories/fat too!
I used the above container of egg whites (no sponsorship, just what I purchased) in the above picture, but, you can also use regular eggs too. A cup of egg whites should be equivalent to approx 4-5 eggs.
If you are counting points with Weight Watchers, these are worth 1 point, per slice. This is with the below recipe and Sara Lee 45 Calorie Whole Wheat Bread. If you use another type of bread, your points may be different.
You can also keep your calories/fat lower by topping your french toast with a light dusting of powdered sugar or fresh fruit. If you prefer syrup, low fat or sugar free are a good option. Of course, homemade is also good too 😉
More french toast for you to enjoy: