Classic guacamole made with Greek yogurt! Perfect with a side of chips.
A few years ago, my sister gave me a really easy guacamole recipe. It was good, but, I didn't really make guacamole that much and the became lost in the shuffle of my kitchen.
Then, I posted a recipe for guacamole here on the blog many, many, years ago. But, it was just an "OK" guacamole recipe. So, with all that, I decided to update the recipe,the pictures and the whole darn post.
This new guacamole is wwaayyy better than just "OK". It's delicious!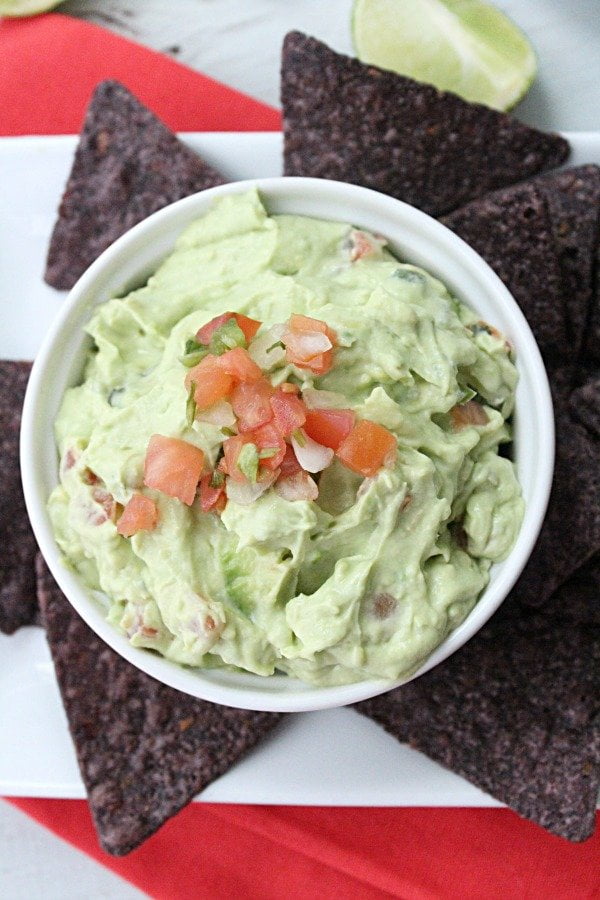 Ingredients Needed:
Plain Greek yogurt
Avocados
Pico de Gallo
Lime juice
Pico de Gallo?
Pico de Gallo is a combination of fresh tomatoes, onions, cilantro and a variety of spices. It's not cooked and made with fresh chopped ingredients. You can make it homemade or purchase it at your grocery store. Check in the produce department!
Avocados: Remove the flesh from 4 small ripe avocados. The flesh is the soft green insides. The easiest way to do this is with a spoon. You won't need the seed or the ski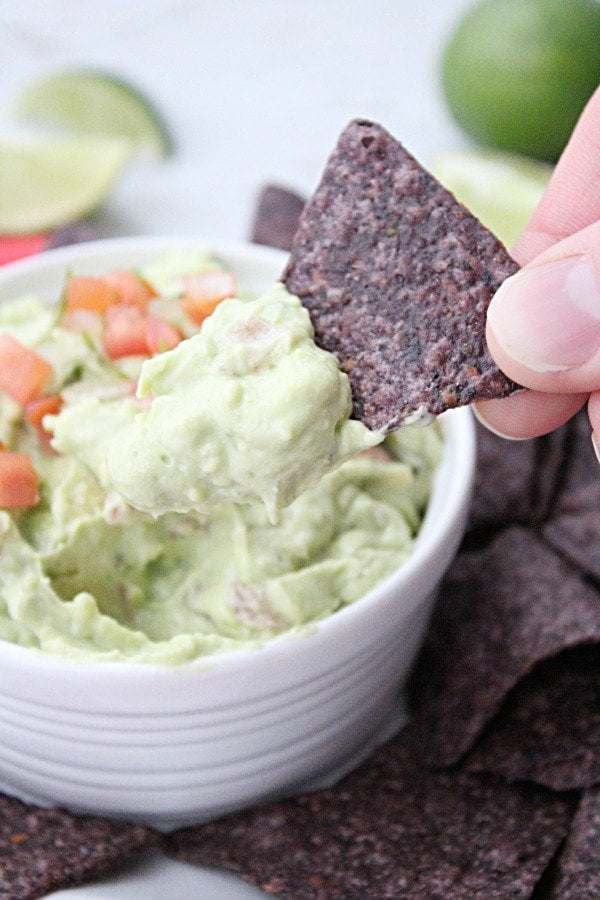 Make Use of Your Guacamole: