Boneless chicken breast marinaded in an easy honey mustard glaze, then, grilled to perfection!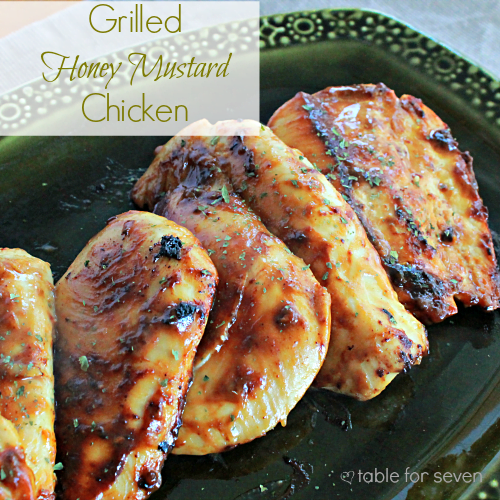 It's flavorful, quick to make and can be served with almost any side dish.
Ingredients:
Boneless chicken breasts
Mayonnaise
Dijon mustard
Honey
Steak sauce
Chicken: I usually buy a 1.25 lb package of boneless chicken breasts and it works great with the glaze. It usually works out to 2-3 medium size breasts.
Mayonnaise: Regular, low fat, fat free, or vegan will all work.
Steak Sauce: A1 or a brand equivalent. If you don't have any on hand, Worcestershire sauce can be used as a replacement.
To Make:
Mix the glaze ingredients in a bowl until smooth. Then, coat the chicken completely with the glaze.
Let the chicken marinade in the glaze for at least 2 hours. If needed, you can even marinade it overnight.
Once ready. grill the chicken on each side for 5 minutes. Once cooked, let the chicken rest for about 10 minutes before serving.
Important Note: Cooking time may vary, depending on the size/thickness of your chicken. Be sure the internal temperature is at least 165 degrees before eating.
Serve it With: