Simple pancakes made with Greek yogurt and a subtle taste of lemon.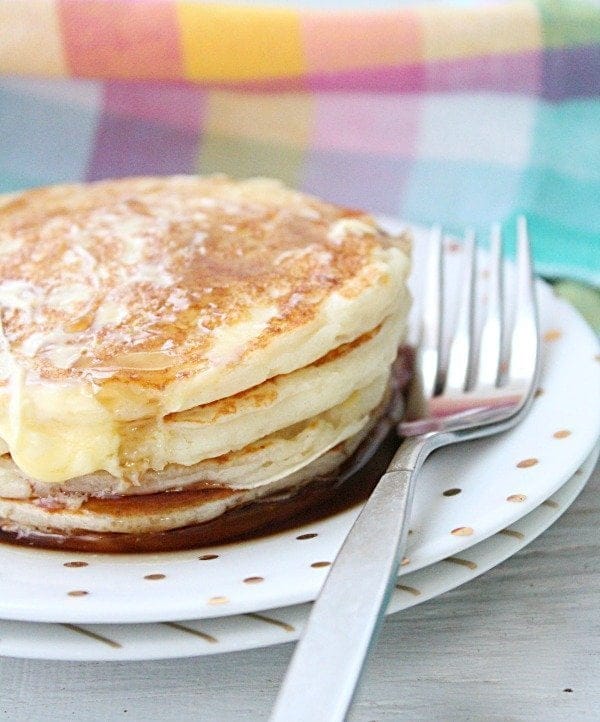 Ingredients Needed:
Flour + Baking powder + Salt
Milk
Plain Greek yogurt
Sugar
Lemon juice
Melted butter
Vanilla
Oil or butter, for griddle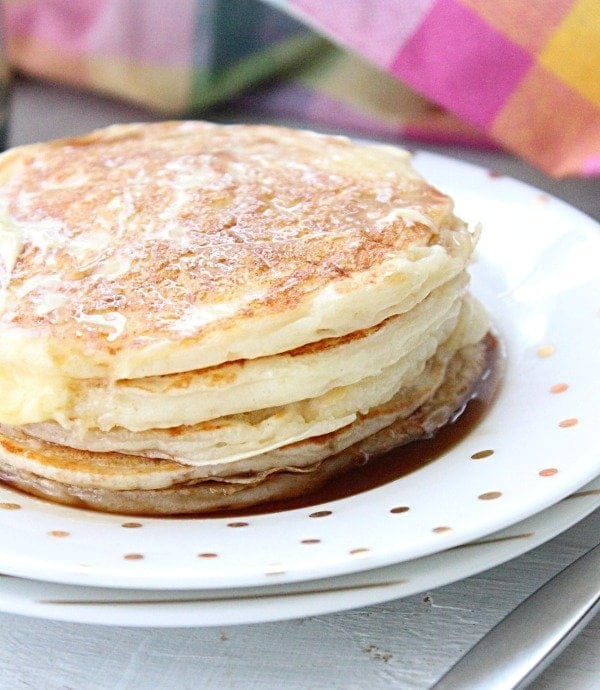 No Plain Greek Yogurt on Hand? You can replace it with sour cream. However, the nutritional information may change.
Love Pancakes? Dig into our recipe index for more!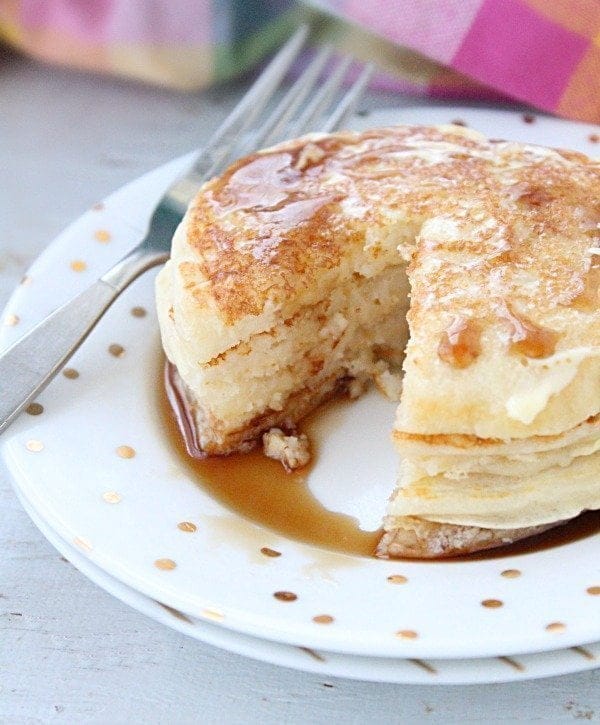 Recipe Notes:
Keep any leftover pancakes in a covered container in the fridge. You can store any leftover batter in the same manner. Use the leftover batter within 2-3 days.
These pancakes freeze great! Simply store them in a freezer safe, covered container/storage bag. They will be good for several months. Reheat them in your microwave or toaster oven.
Serve your pancake with Maple Flavored Syrup for the finishing touch!