Have cookies for breakfast! Loaded with oats, chocolate chips and peanut butter.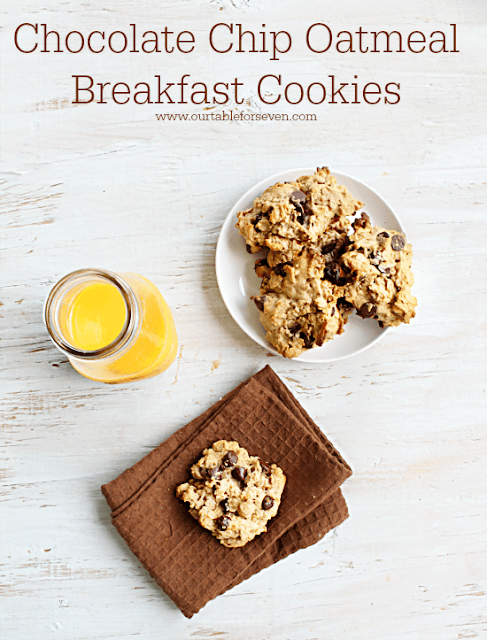 Happy Leap Day!
I made you some cookies for breakfast to celebrate!
Yep. Cookies for breakfast.
Be sure to:
Make these.
Eat a few.
Toss the rest in the freezer.
Perfect grab and go option in the morning. (or for a snack!)
Chocolate Chip Oatmeal Breakfast Cookies are simple, healthy and of course, you can't forgot..they are delicious.
Besides being delicious, these are very versatile. You can add (or subtract) what you want to add to them. I stuck with granola and mini chocolate chips. But, dried fruit, coconut, oats, raisins, whatever you desire will work.