Caramel, chocolate and pecans top off these ooey, gooey, bars.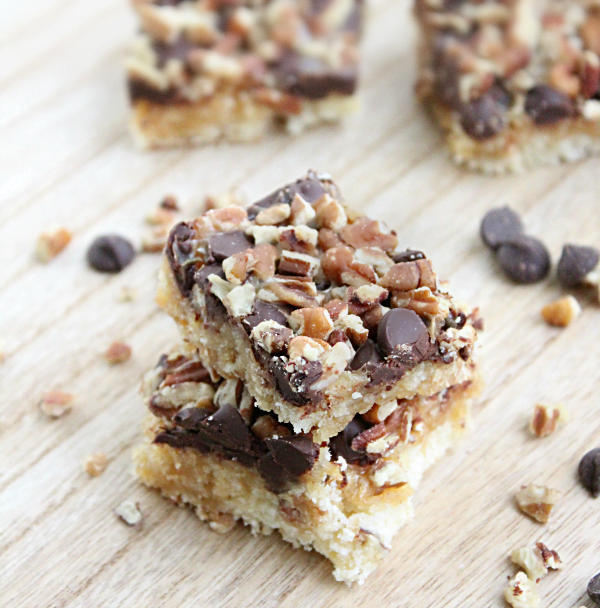 As you guys know, I've been re-vamping quite a few posts here on the blog.
I have learned so much from this. I have realized that not only my photography skills have changed, but, my baking and cooking skills. So, not only am I giving the pictures a face lift, but, some of the recipes too.
These bars were originally posted in 2014.
They were good, no, delicious. However, I didn't really think they lived up to the "gooey" in the recipe title. So, I changed up the recipe and decided to give them another share.
Well, gooey sure does work with these now!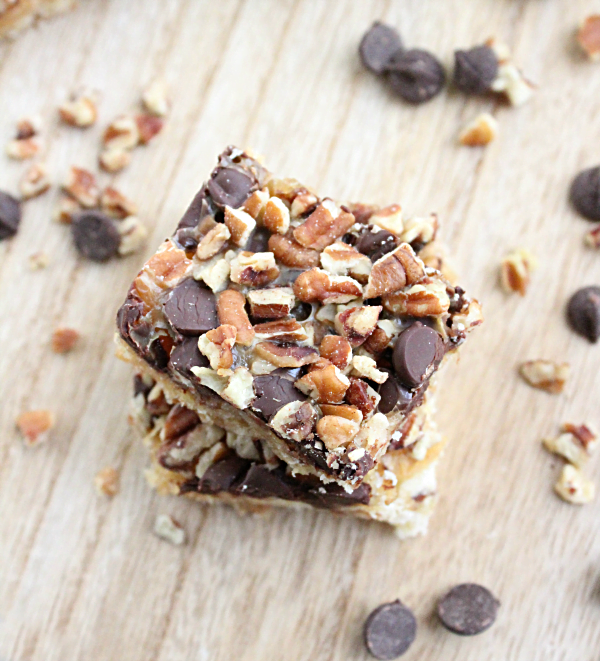 Your base is still the same cake mix combination. But, instead of splitting the batter and layering the turtle ingredients in between, I spread all the cake mix out and sprinkled the ingredients on top instead. Also, the turtle ingredients were cut in half.
So, all your ooey and gooey-ness are right on top of the bars. 👍
Delicious tasting bars, easy to make and will definitely be a hit at your house!
Give them a whirl and enjoy.