Hearty soup filled with carrots, celery, fresh spinach and potato gnocchi! Serve it with a side of crusty bread and have dinner on the table in no time at all.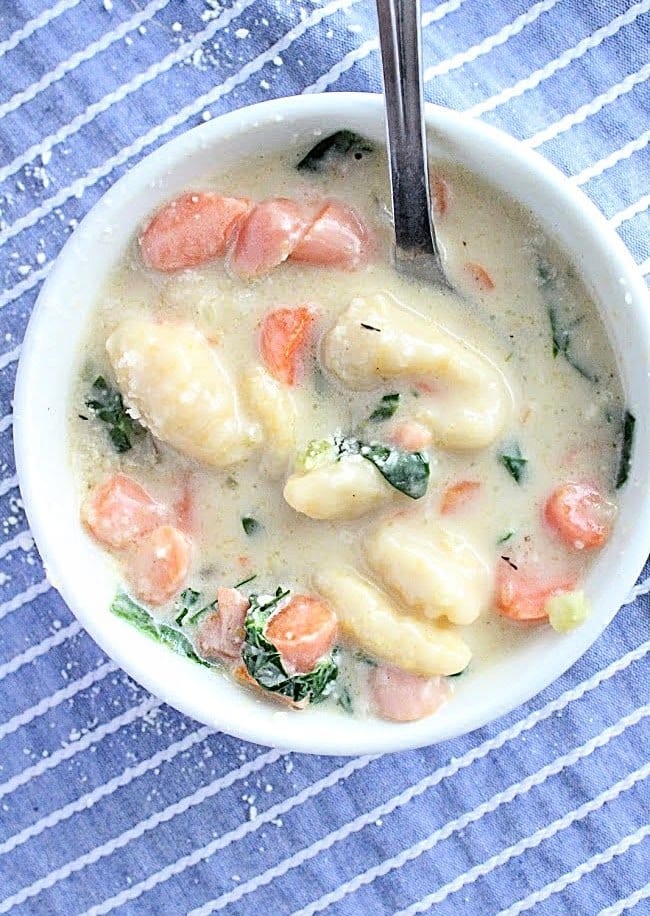 We've been eating much more soup this past winter and fall. It would be assumed because we moved to Vermont and it's been so frigid here that we need it to keep warm. Actually, no.
Winter here has been not much different than it was in the Midwest. But, making dinner has changed quite a bit for me and honestly, soup is quick, simple and can fill us all up quite nicely.
What Ingredients are Needed?
Gnocchi
Chicken broth
Flour
Dried spices: Minced onion & garlic, salt/pepper
Fresh spinach
Whipping cream
Butter
Olive oil
Carrots
Celery
Grated Parmesan cheese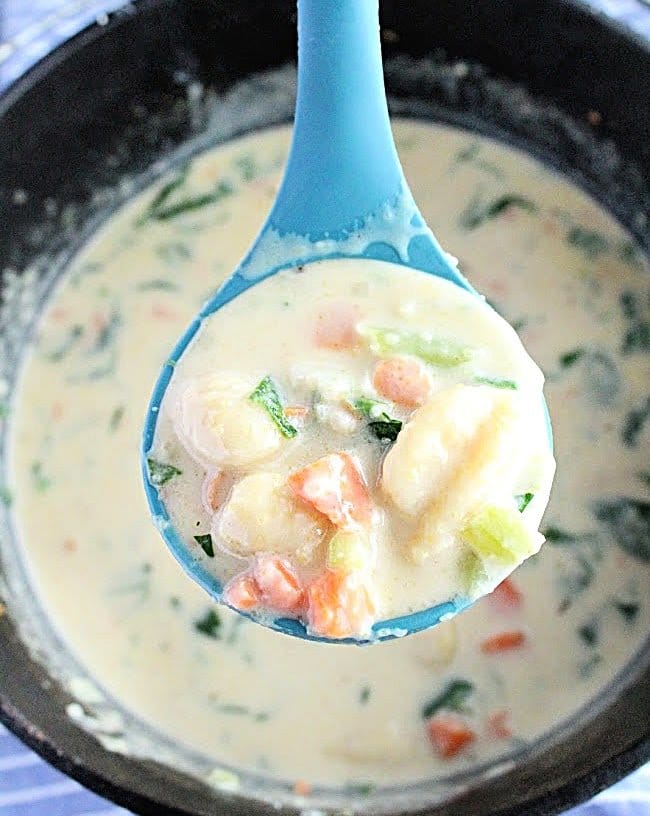 What's Gnocchi? It's a form of pasta that is thick and more of a dumpling. You can find it where you buy dry, fresh or frozen pasta.
For this soup, I used a frozen potato gnocchi. You can use a packaged or fresh variety, but, you will have to adjust your cooking time.
Spinach: I stirred in about 2 good size handfuls of fresh chopped spinach into our soup. However, you can use frozen spinach, if desired. Again, you will have to adjust your cooking time.
Can I add a protein? Yes! A cup of cooked chopped or shredded chicken would go well with this soup.
Serve it with: Crusty No Knead Artisan Bread!