Simple bark for the holidays! Creamy chocolate topped with gingersnap cookies and white chocolate.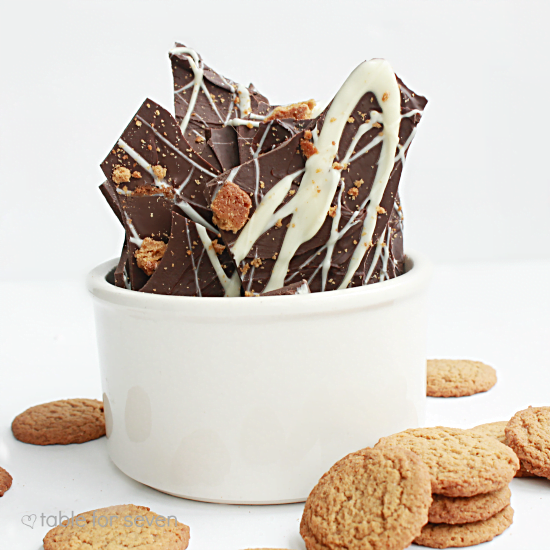 Ingredients Needed:
Chocolate chips
White chocolate chips
Oil
Gingersnap cookies
Oil: Use a neutral tasting oil. Canola, sunflower or vegetable oil will all work.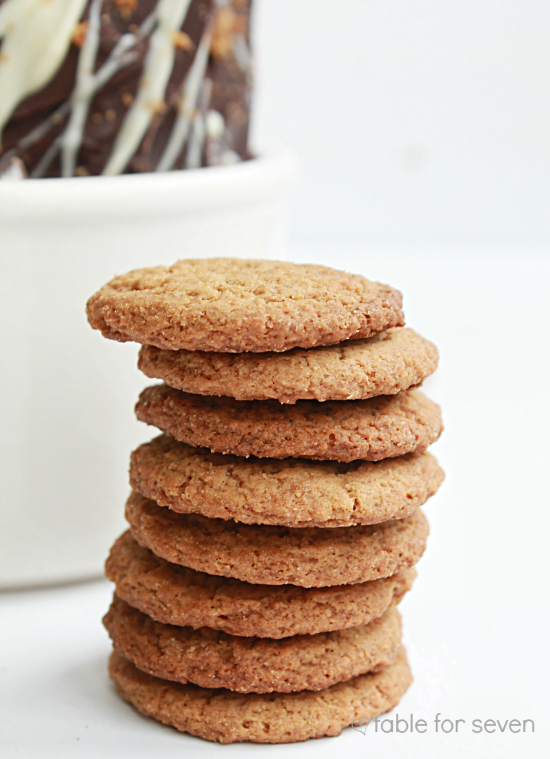 How to Make:
First, line a large flat rimmed baking sheet with parchment.
Then, in a microwave or in a saucepan over medium heat, melt chocolate chips until smooth. If you are using a microwave, be sure to do this in 30 second intervals, to prevent burning.
Spread the melted chocolate on to the parchment paper.
Next, melt the white chocolate chips with the oil. Again, this can be done in a saucepan or microwave.
Drizzle on top of the chocolate.
Sprinkle the top with the crushed gingersnap cookies.
Let it sit for 30-60 minutes to let the chocolate set. This can be done at room temperature or in the refrigerator.
Once set, break it into desired size pieces.
Notes:
Be sure to work quickly with the melted chocolate. It will set up within a few moments. You want to sprinkle the crushed cookies while the chocolate is still warm or they may not stick.
Keep any leftovers in a covered container in the refrigerator.
Freezing: If desired, you can freeze this bark. Keep it stored in a freezer safe container/storage bag. It will be good for a few months.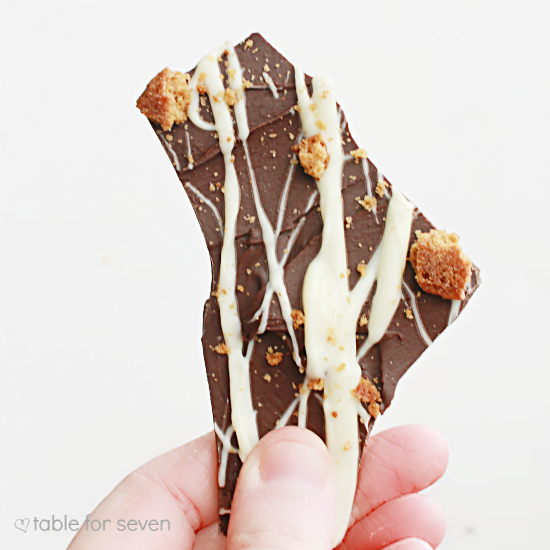 Try these too: