Make yourself a Giant Cinnamon Roll and your life will be complete.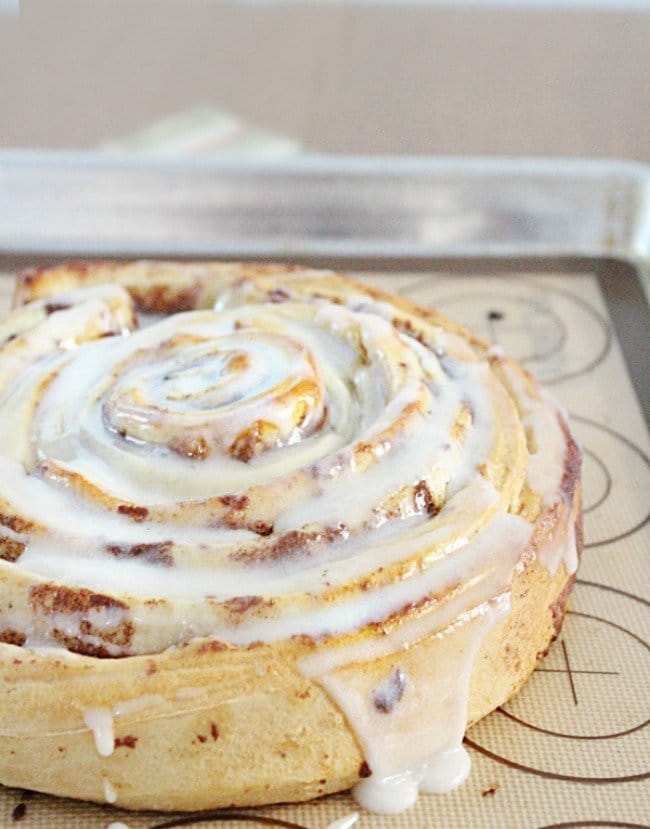 Today, I'm going to show you how to make one GIANT cinnamon roll.
What do you need?
A pack of refrigerator cinnamon rolls ( be sure they unroll)
Flat rimmed baking sheet + parchment paper or slip mats
Your appetite.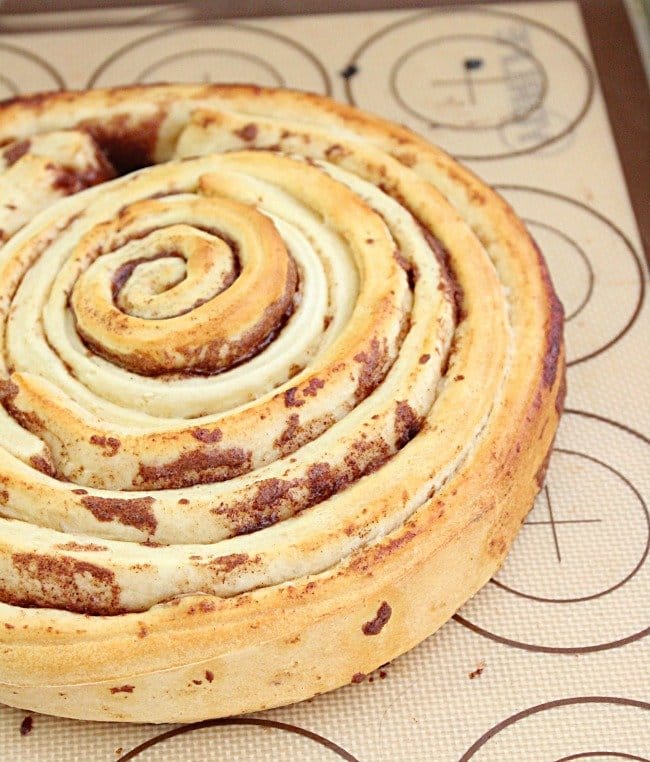 How to Make Your Giant Cinnamon Roll:
First, place one of the cinnamon rolls in the middle of your baking sheet.
Next, unroll the remaining cinnamon rolls. You should have long strips of dough.
Take one strip of dough and wrap it around the cinnamon roll on your baking sheet.
Repeat with remaining pieces of dough strips and bake!
Drench the top of your giant cinnamon roll with the icing that comes with the package.
Do I have to use Grands Cinnamon Rolls?
No, any brand of cinnamon rolls with work. Just be sure they unroll and are not full rolls.
Can I use a round baking pan instead of a baking sheet?
I recommend using the flat baking sheet. This is a pretty good size cinnamon roll, it needs alot of space to expand.
Final thought from our baker – "It's delicious".
Put Those Refrigerator Cinnamon Rolls to Work: