A giant yellow cake filled with fun sprinkles and topped with a creamy chocolate buttercream frosting!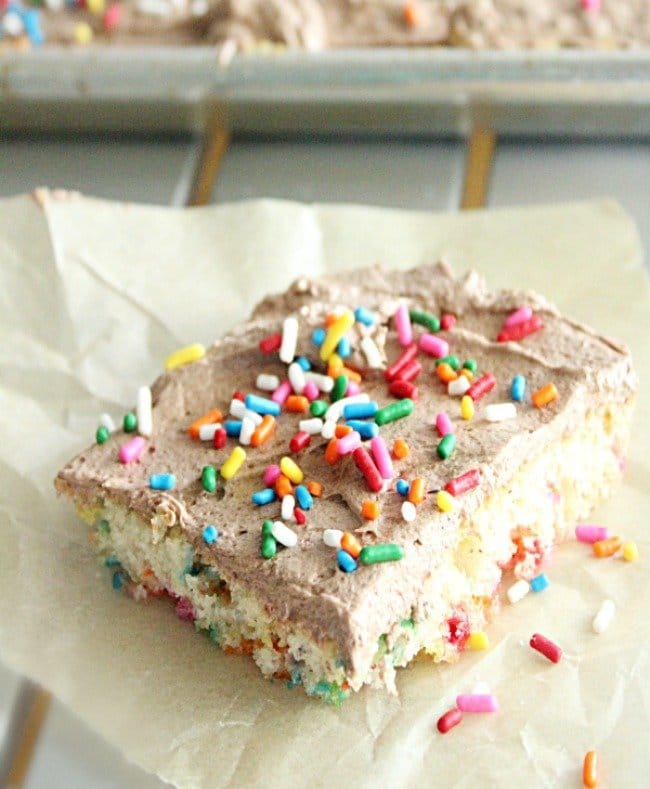 What's better than having cake on a Friday?
Having a giant cake with sprinkles! 🎉
My Budding Baker is back in business and made you guys a ginormous sheet cake! He's such a good kid, isn't he. 🙂
The Supply List:Flat Rimmed Baking Sheet ( I used a 17 x 12 ) + your favorite way to grease it. Plus, a mixing bowl and silicone/rubber spatula. Of course, measuring cups & spoons will also be needed. For the frosting, you will need a mixing bowl with your electric mixer.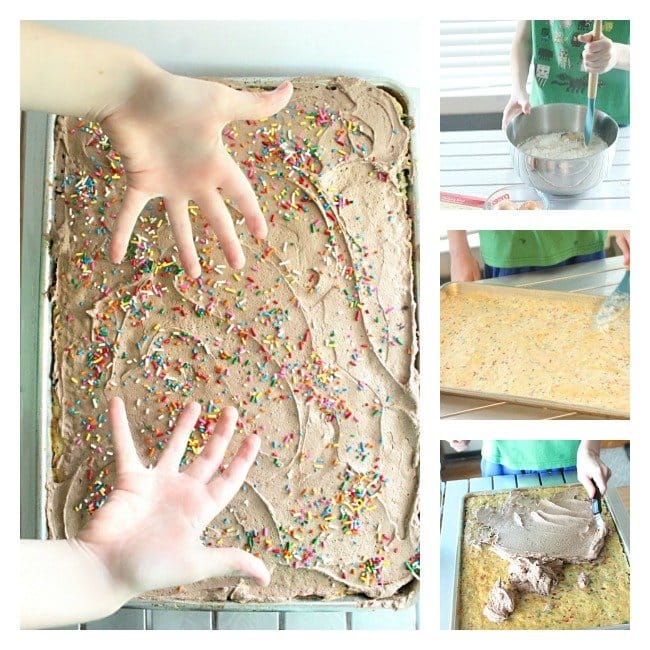 Ingredients List:
Yellow or Vanilla/White Dry Cake Mix + ingredients called for on box with the exception of water. ↓
Milk: Will replace the water that is called for on the box
Sprinkles
Unsweetened cocoa powder
Butter
Vanilla
Powdered sugar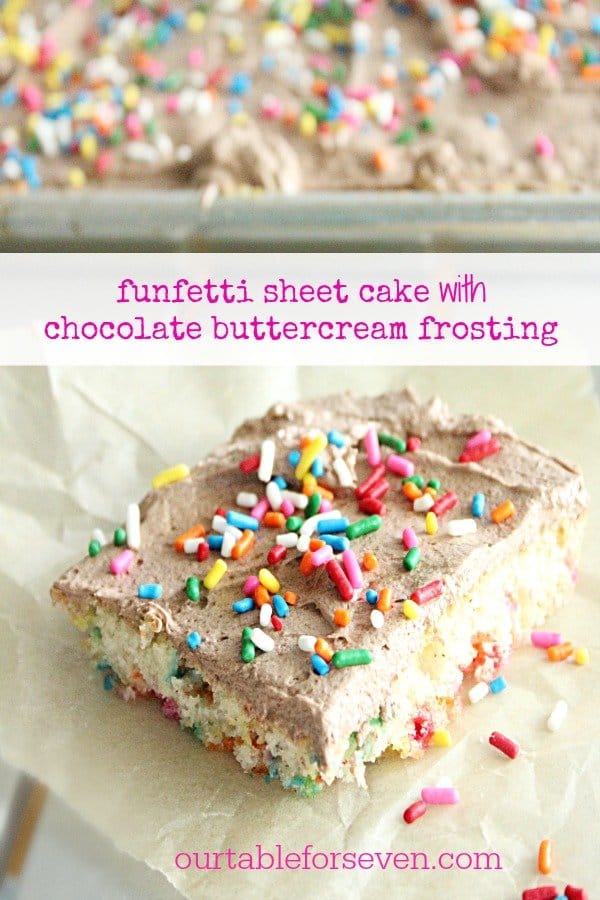 A few recipe notes:
This method will work with any flavor cake mix. If you wish to make another flavor, the baking time will be the same. Just be sure to stick with about an 18 oz cake mix package.
If you want to go with canned frosting, instead of making it homemade, that will work just fine. However, you will probably need 2 containers.
Enjoy!