Fun and simple bars made with a cake mix and loaded with fun sprinkles.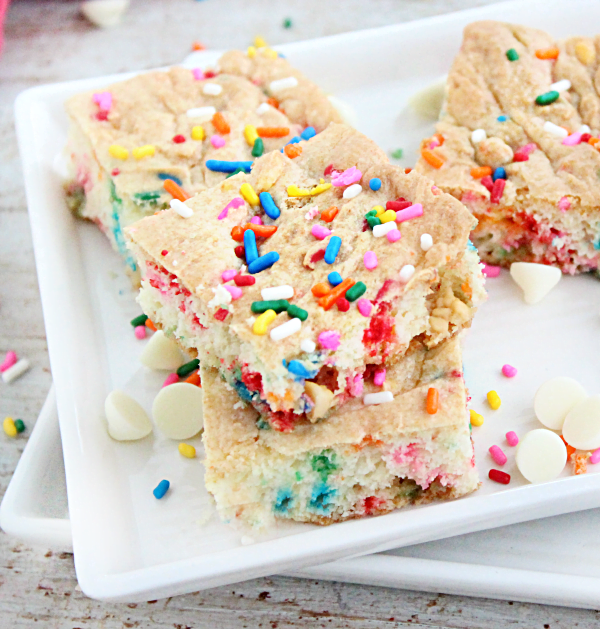 !
Ingredients Needed:
Dry cake mix
Oil
Egg
Milk
White chocolate chips
Sprinkles, optional
Cake Mix: Any flavor cake mix will work with these bars! Remember to stick with a standard size box ( 15-18 oz) to have the recipe work correctly.
Oil: Use a neutral tasting oil. Vegetable, canola or sunflower will all work well. If desired, you can use melted butter as a substitute.