Attention Oreo lovers! Meet your new favorite brownie.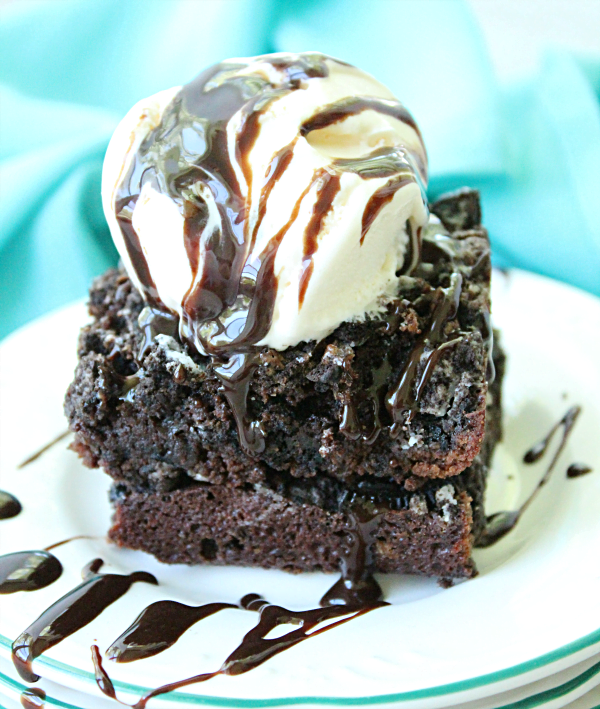 As I type this post, I'm wondering..what could I possibly say to you guys about these brownies that will make you fall in love with them and make them ASAP.
Yes…#foodbloggerproblem
Here's the thing– they are brownies. Really fudgy brownies that are not only filled with Oreo cookies, but, then, topped off with them.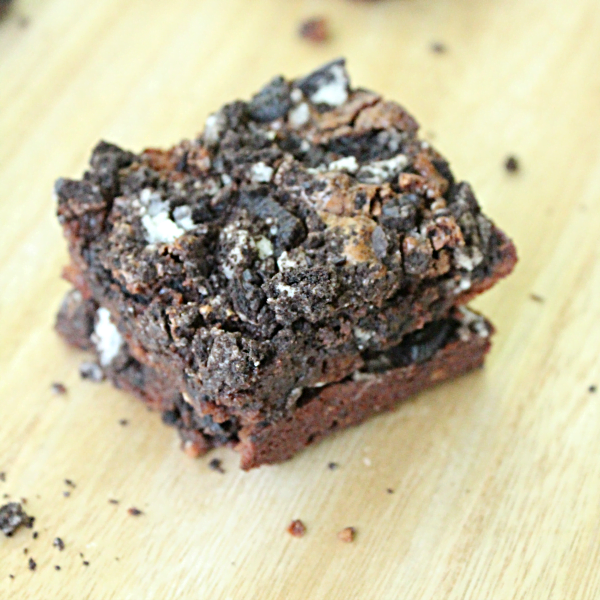 Plus,you only need one bowl to make them. Sooooo, not only will you get super-fudgy, delicious, Oreo-filled brownies, your clean up will be basically nothing if you make them.
They are pretty much a perfect Oreo packed brownie. 👌
Topping them off with ice cream and chocolate syrup make them even better.
small side note: I will taking off the next few days from posting for the long holiday weekend. The weekly meal plan post will be back next weekend and a new recipe will be up sometime during next week