An easy and adaptable frozen dessert that requires zero effort and is perfect for a warm weather treat.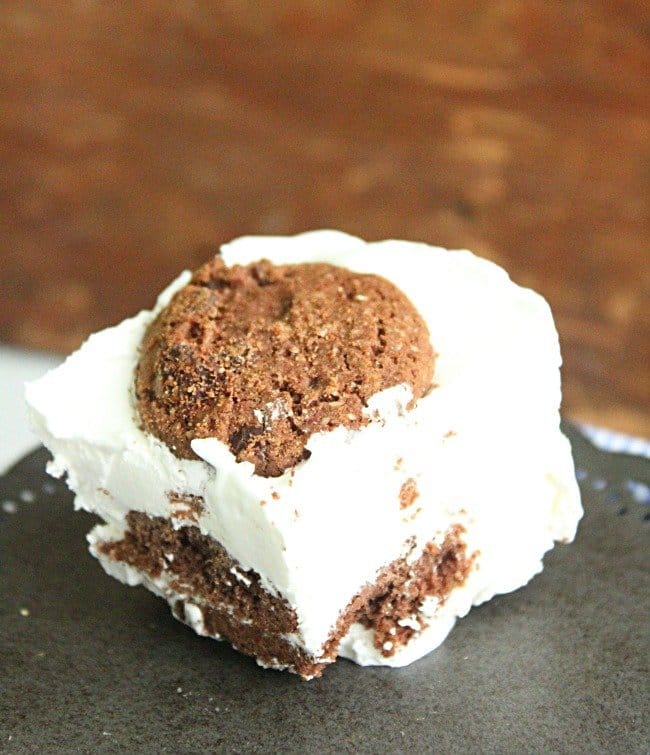 This is one of those posts that I hesitate to call a "recipe". It doesn't require any baking or cooking, you literally take two ingredients ( that are most likely already made) and combine them.
These are not tough to do, but, they are really quite yummy. Plus, they are really versatile.
What ingredients are needed? Whipped topping ( ex: Cool Whip/Tru Whip) & Cookies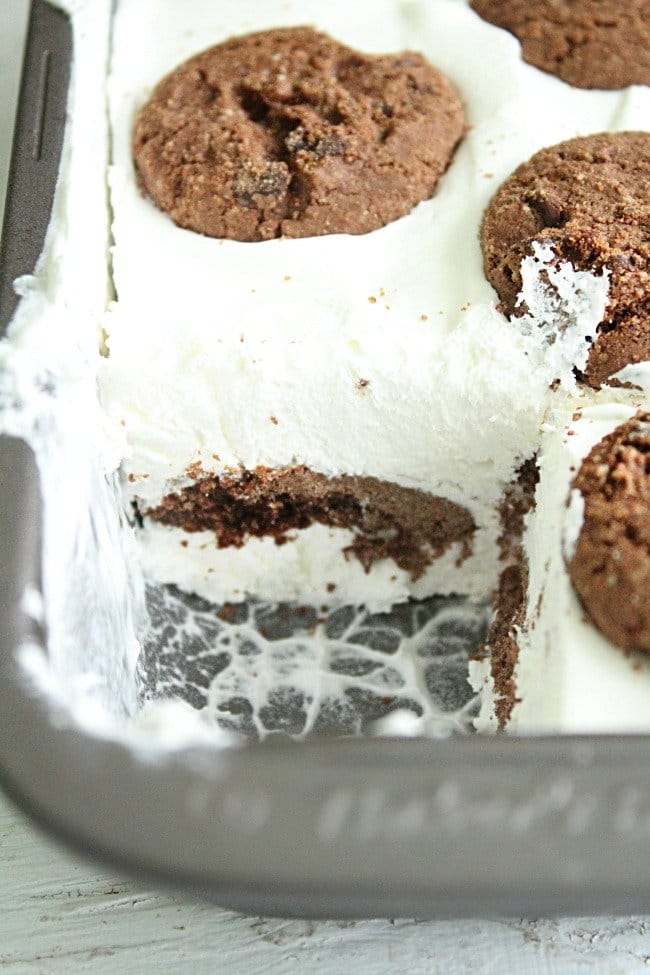 Assemble your dessert:
First, layer a portion of the whipped topping at the bottom of your pan. Then, add a layer of cookies.
Add a layer of whipped topping on top of those cookies. Then, you guessed it, add another layer of whipped topping and cookies.
Freeze it for at least an hour. If you weather is on the hot side in your area, leave them in even longer. You want them as frozen as possible.
When they are ready, simply cut out pieces. I cut my pieces based on the size of the cookies and it worked perfectly.
Can I use any type of whipped topping? Yes. These will work with a low fat, full fat, extra creamy, vegan or sugar free version. I like TruWhip, but, go with your favorite brand/version.
Can I use any type of cookies? Yes. See the recipe card for the brand/flavor of cookies I used. Any flavor/size cookie will work fine, even your favorite homemade version. However, a firmer/crispier cookie will work best with the frozen whipped topping.
What size pan should I used? I used a small 7 inch loaf pan with an 8 oz whipped topping and about 17-20 medium size cookies. You can use any size pan, whipped topping and cookies you wish, but, the nutritional information in the recipe card will be different.
An important final note: Keep any leftovers in the freezer!