Stay cool in the warm weather with this refreshing and easy dessert. You only need a handful of ingredients and you can use your favorite berries to mix in for this sweet treat.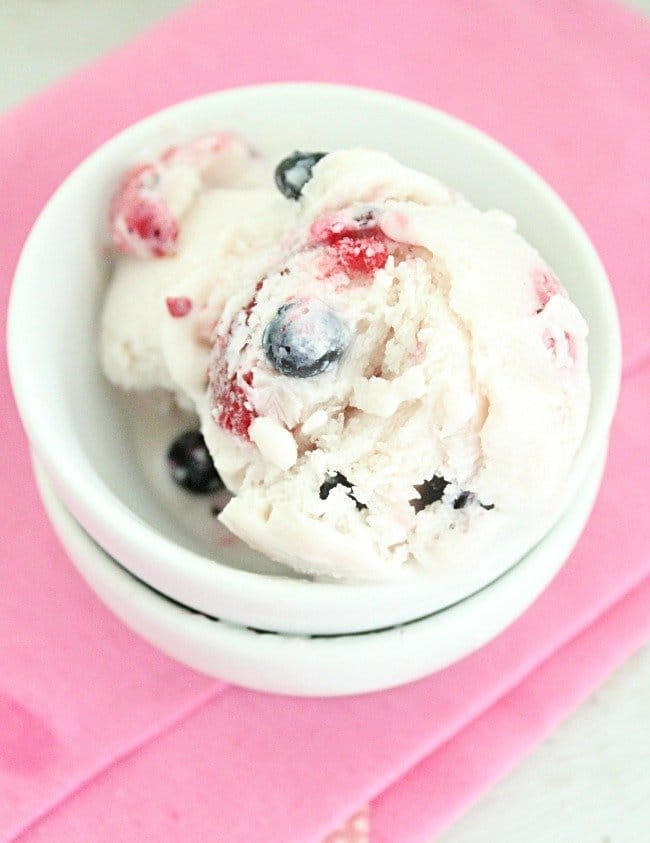 Today, we have the easiest no bake dessert ever.
Yes, ever. I'm not joking.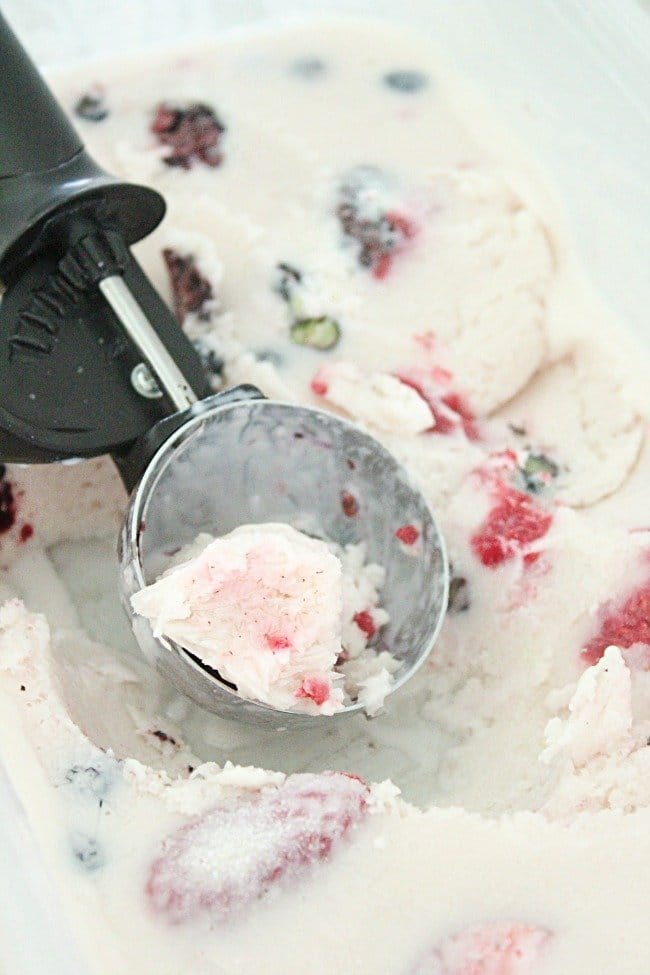 You Only Need 5 Ingredients:
Yogurt
Buttermilk
Sugar
Lemon juice
Your favorite fresh berries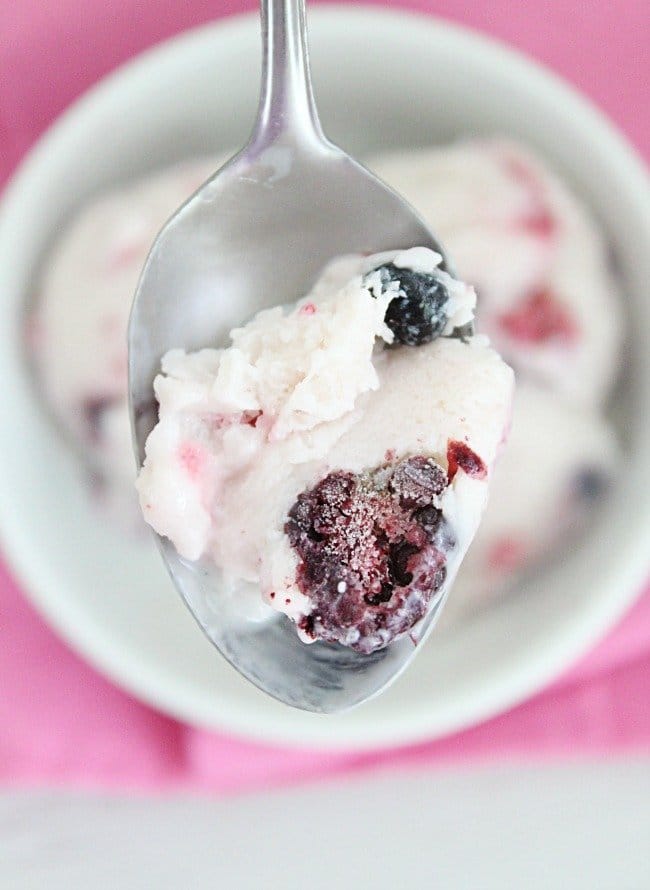 To Make your Frozen Berry Yogurt: First, mix your yogurt, buttermilk, sugar and lemon juice in a freezer safe bowl. Then, stir in your favorite berries. Then, freeze it.
No joke, it's easy.
I use mixed berry yogurt for ours and a mixture of mixed berries (strawberries, blueberries, raspberries). But, you can go with a vanilla (or even plain) yogurt and whatever mixture of fresh berries you wish. You can also omit the fresh berries..it's still amazing!
Cool. Refreshing. Sweet. Delicious.
Stay cool!