Gooey fried cheese with a crunchy breading! Skip the fast food version and make these fun bundles of cheesy goodness right at home.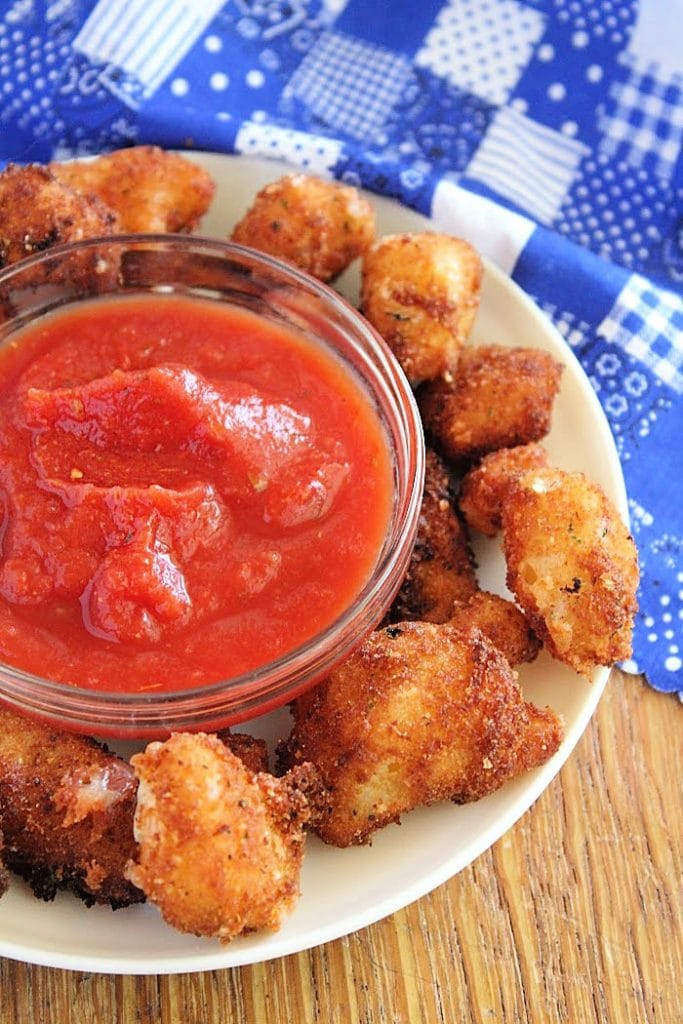 We have been living in Vermont for a full year and as previously mentioned, I was missing tacos. Well, I have been able to find a good taco place in my area ( thank goodness!) , but, I am still missing something else.
Yes, it's food. It's Culvers. Do you have a Culvers in your area? They are primarily in the Midwest and some southern regions of the United States. They have burgers, fries, shakes, frozen custard and the most delicious fried cheese curds all around. If you have one close to you and haven't tried them yet, I highly recommend making the trip.
The nearest Culvers to us is somewhere in Ohio….nearly 700 miles away. Bummer.
To satisfy our Culvers craving, I made a copycat version of their cheese curds right here at home. They were delicious! Perfectly crunchy, gooey and flavorful.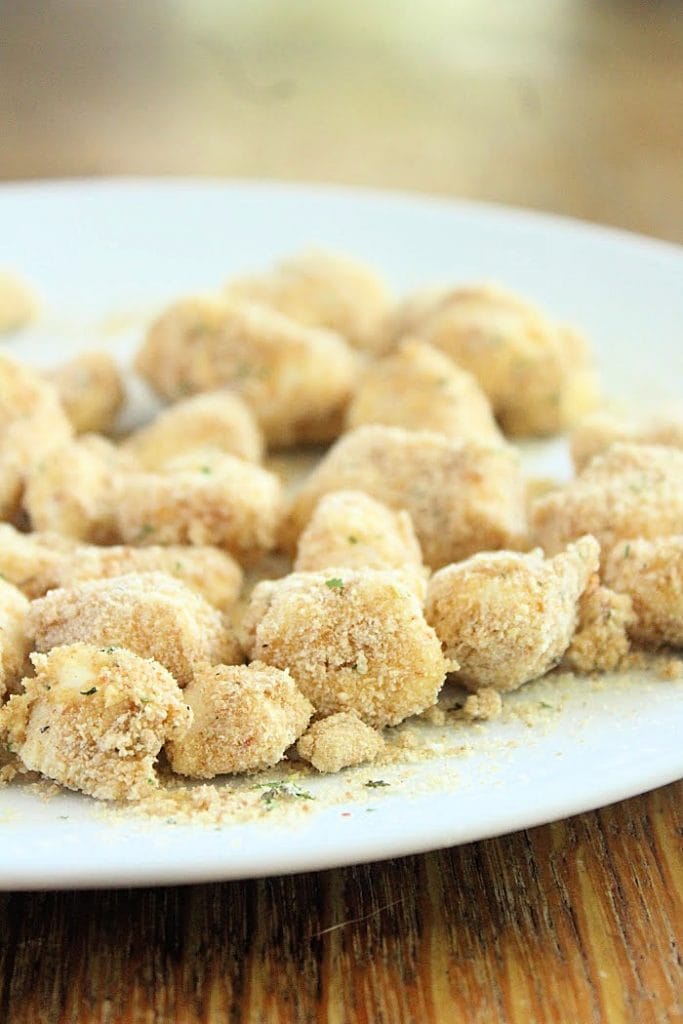 Ingredients Needed:
Fresh cheese curds
Italian bread crumbs
Milk
Eggs
Salt
Flour
Oil
What are Cheese Curds?
They are a small pieces of cheese made from curdled milk and can usually be found in the cheese section of your grocery store. At my store, they are located in the same section as string cheese. Around here, they are usually of the mozzarella variety. However, you can also get them in cheddar.
Oil: Use a neutral tasting oil. Vegetable, canola or sunflower are all good choices.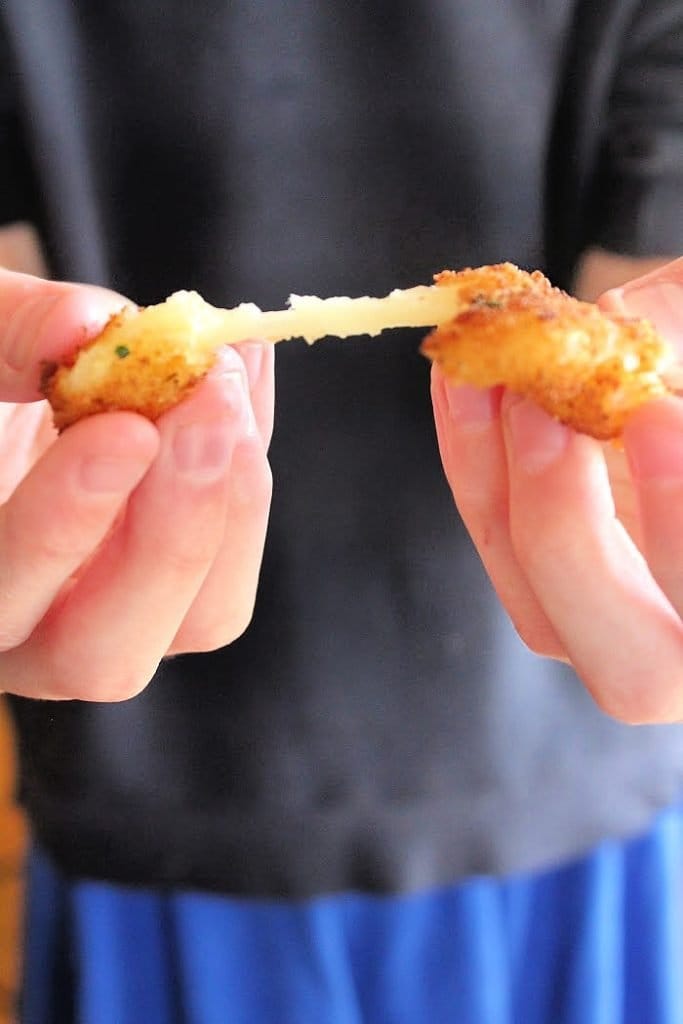 How to Make Fried Cheese Curds:
First, set up an assembly line for coating the curds. In a storage bag, add in flour and salt. Then, in a shallow dish, mix together eggs and milk. In a second shallow dish, add breadcrumbs.
Then, add the cheese curds in the storage bag of flour. Shake it gently and be sure to coat them all completely. Give them a bit of space in the bag and don't overcrowd. If needed, be sure to work in batches.
Next, dip each one of flour coated curds into the egg mixture, then, breadcrumbs. Do this with each individual curd to ensure they are coated well.
Once done, place them in the freezer for 1 hour. Don't skip this step! You do not want your curds to melt all over as soon as they hit the hot oil.
When ready, heat oil until 375 degrees. You can test it with a thermometer. If you don't have a thermometer..stick the handle of a wooden spoon into the oil. If it's ready, the oil will bubble around the handle.
Cook each curd for only about 1-2 minutes, flipping over halfway through. You want them to be brown, but, not burnt.
Remove with a slotted spoon or strainer spoon and drain the oil on a plate/platter that is lined with paper towels or paper napkins before serving.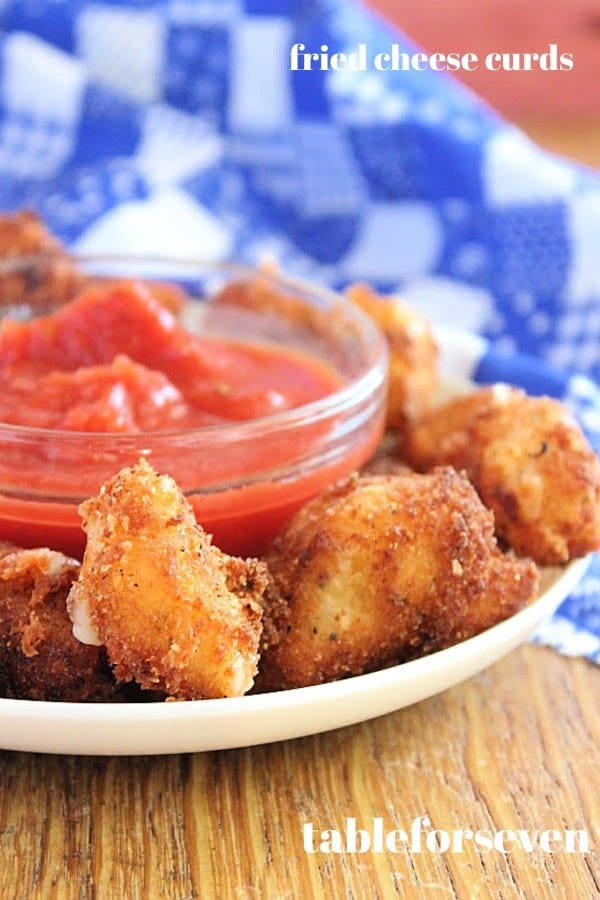 For the Love of Cheese: