A chocolate lovers pie… creamy and dreamy french silk.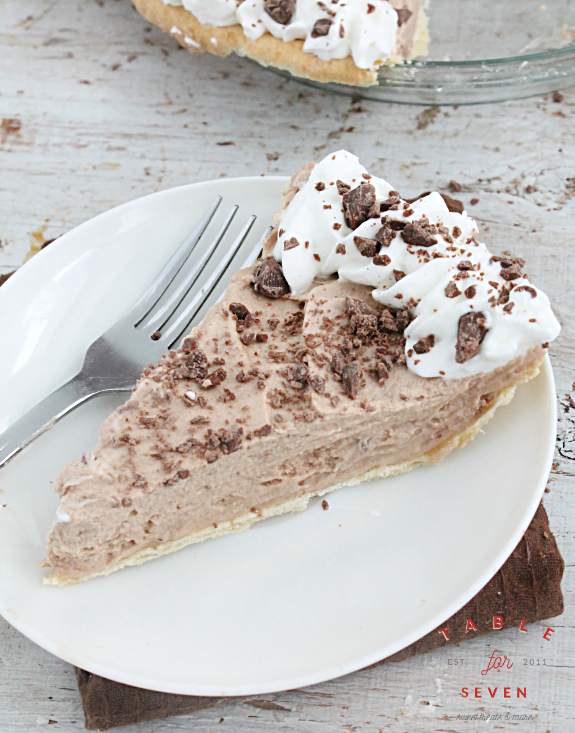 So, I made this pie.
Then, I realized..it should be a darker, right? French silk is a really dark colored, chocolate pie. My pie looks kinda light. I used plenty of chocolate, so, don't worry, it is just the photo. My photography schedule has been a little different this week so, I'm had a tough time with lighting.
Sorry about that, guys, but, trust me, it's yummmmmy.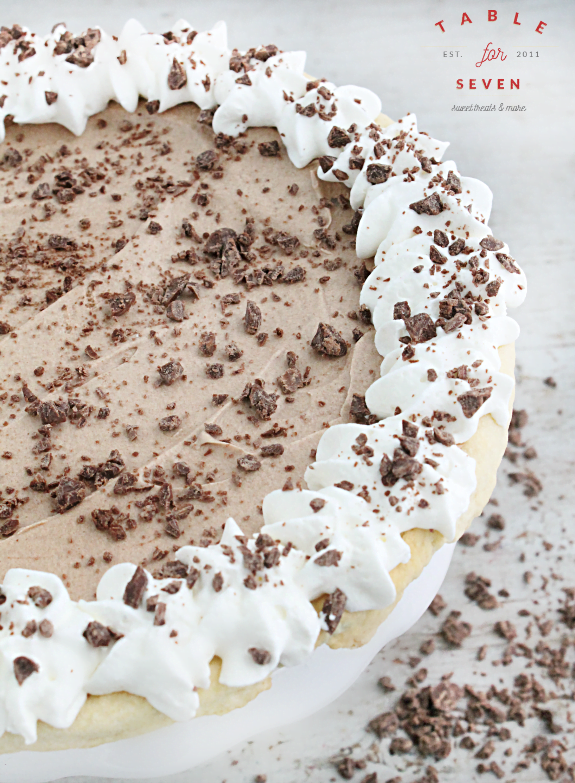 This pie is such a classic in my family. Every Thanksgiving and Christmas, my Mom would order a French Silk Pie from Baker's Square.
If you aren't familiar with Baker's Square..it's a restaurant/pie shop in the Midwest, similar to Perkins Restaurants. Of course, my Mom called the restaurant "Poppin Fresh". Which, is what Baker's Square before it changed the name. We always had to remind her "Mom, it's Baker's Square now..they changed the name about 30 years ago". She would just say "oh, well, it's still delicious pie!" 😆 She was so right.
Today, we have such a pie!
This pie is so creamy and so delicious. It's also easy, so, if you are still looking for a holiday pie, you have found it right here. You just need a few simple ingredients and it's done.
Use your favorite homemade pie crust or go with the store bought refrigerator kind. Whatever works for you. Just be sure it is pre-baked and cooled completely before you add the filling.
Finish it off with some whipped cream and chopped chocolate…delicious.