These French Breakfast Muffins are light, soft and the buttery cinnamon top is to die for.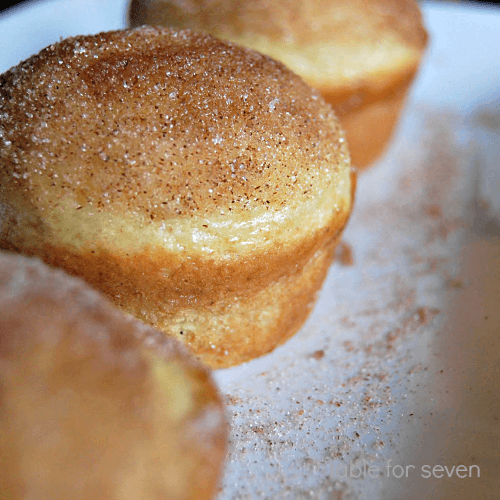 Ingredients Needed:
Flour + Baking powder + Nutmeg
Sugar
Butter
Egg
Milk
Ground cinnamon
A few recipe notes:
Be sure not to over mix your batter. This may give you a dense muffin.
This recipe makes 6-8 muffins, instead of the standard 12.
Storage: Keep any leftover muffins in a covered container. No need to refrigerate, unless the weather is hot/humid in your area.
Freezing: Yes, these can be frozen! Store them in a freezer safe, covered container in the freezer.
Love Cinnamon Sugar? Try These Too: