Four Ingredient Cookie Pie for a summer win! Cool, creamy, oh-so-yummy and you really only need four ingredients to make it.
It's no bake dessert season and I'm ready to share!
Today, we have a no bake pie ➝ ➝ Four Ingredient Cookie Pie.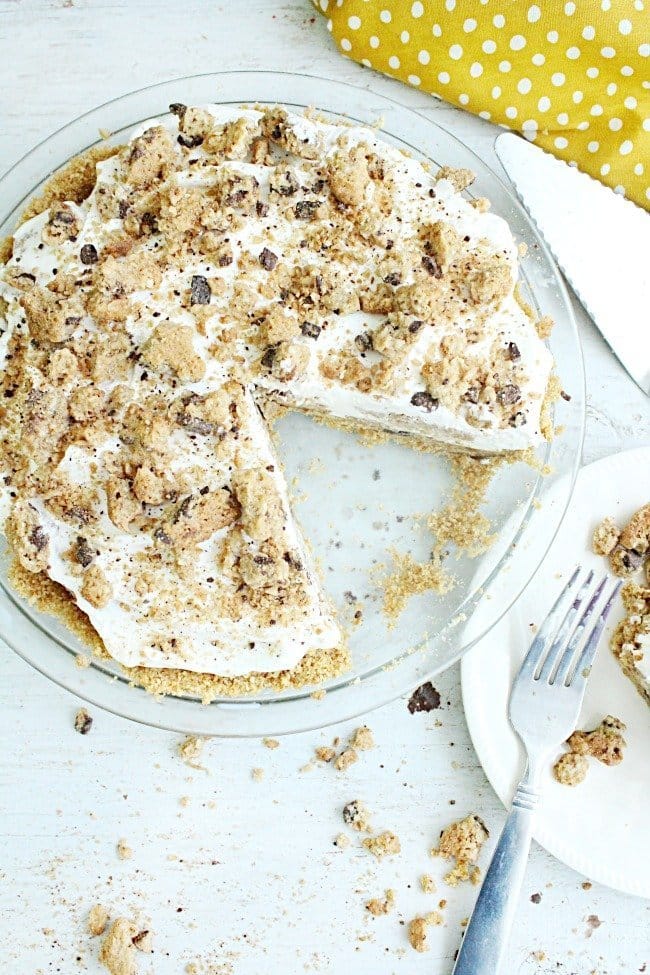 Guys, this is a pretty self-explanatory recipe…it's a pie, that requires just four ingredients and one of those ingredients is, well, cookies.
#EasyasPie 😉
Ingredient List: Graham cracker crust, cookies, milk and whipped topping (ex: Cool Whip/Tru Whip).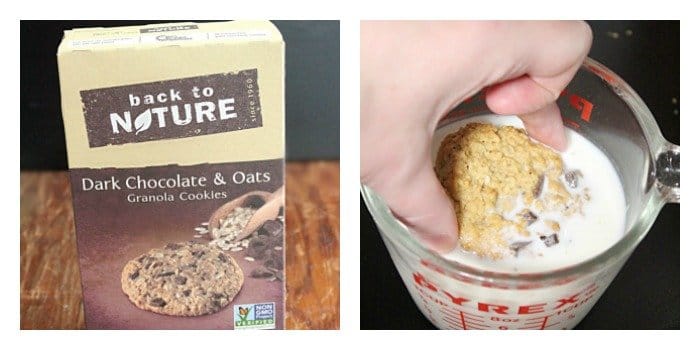 Make Your Pie:
First, your crust: It's a basic, graham cracker crust. You can make one homemade or just buy one pre made.
If you make your own, be sure to either bake it (easy homemade recipe) or place in the freezer for about an hour before filling. If you bake it, don't forget to let it cool!
Next, the cookies: I used a dark chocolate and oat cookie variety (see photo). Go with your favorite chocolate chip /flavor/brand. You will need an regular size cookie and it has to be a good solid cookie. If you go with a store bought, don't get soft or chewy. It may not hold up as well. Low fat/calorie will work too.
Dunk a cookie in the milk. You don't have to saturate it too much. Just coat it well. Line the bottom of the crust with the cookies that have been dunked.
Spread a layer of your whipped topping, then, add another layer of cookies. Also, yes, you can use low fat or no fat whipped topping!
Then, spread a final layer of whipped topping, and top with some crumbled cookies. The amount of cookies/crumbles depends on your preference.
Setting time. I placed our pie in the freezer overnight and it was perfect. But, it's been very hot & humid in our area lately. You can either let it set in the refrigerator or freezer…both will work. Let it set for at least 4 hours in the freezer or 6 hours in refrigerator before serving.
Enjoy a slice-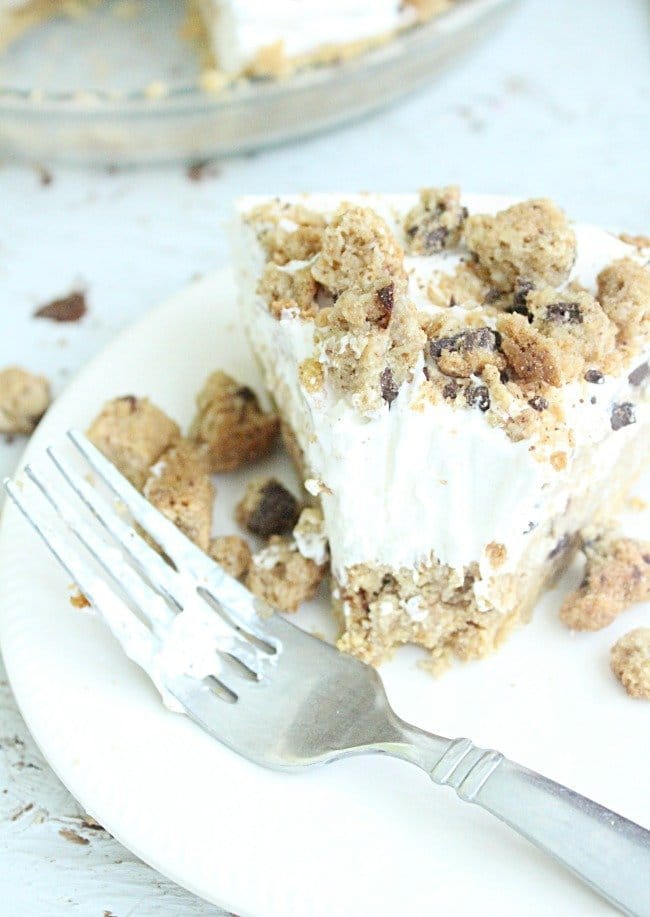 More Pies that Require No Baking: