No flour needed for these quick, yummy and healthy Chocolate Chip Almond Butter Muffins!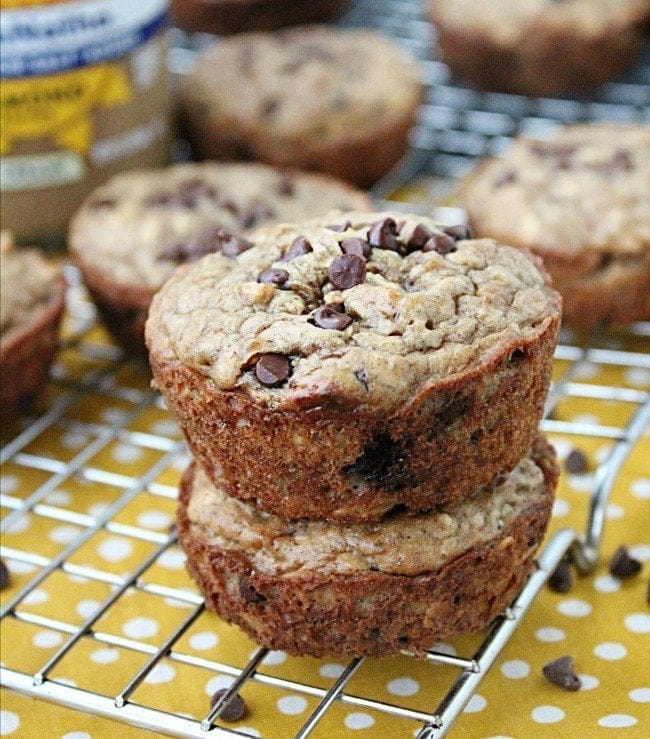 In the past, I've shared with you guys about our love for muffins at breakfast time. They are a great option because of their ease to make and total versatility. Everyone has a favorite and when I can just run to the store for ingredients, it makes them an even better option.
These muffins are no different. They are : ✔ delicious ✔ easy to make ✔ healthy ✔ freezable
A total win!
Ingredients Needed:
Almond butter
Oats
Bananas
Honey
Vanilla
Mini Chocolate chips
Baking soda
Egg
Can I Use Another Type of Nut Butter?
Yes. Peanut butter or cashew butter will also work for these.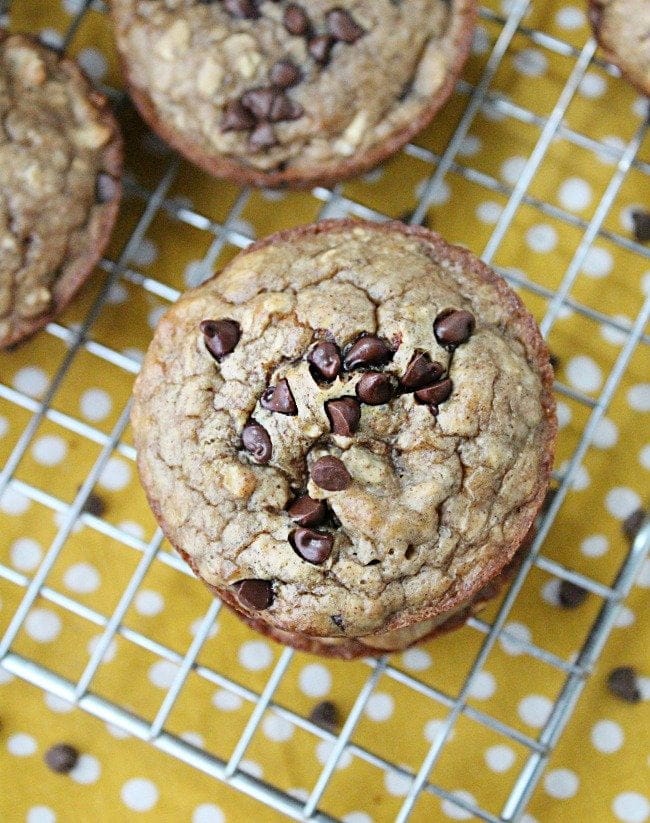 How to Make:
In a mixing bowl, mix together almond butter, mashed bananas, honey, vanilla and egg. Mix it well. Then, add in oats and baking soda. Fold in mini chocolate chips.
Divide the batter evenly into your prepared muffin pan. Then, top with a few additional mini chocolate chips.
Bake!
Notes:
This recipe makes approx 9 muffins, instead of your stand 12.
Store leftover muffins in a covered container. No need to refrigerate, unless the weather is hot/humid in your area.
Freezing: These muffins freeze well. Store them in a freezer safe, covered container/storage bag. They will be good for 2-3 months.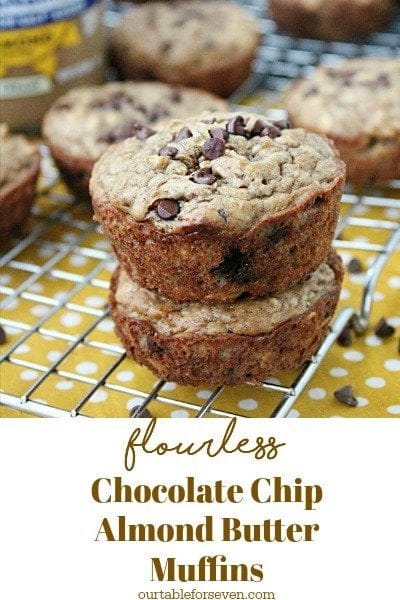 No Flour? No Problem! Try these too: