Dive into this incredibly fudgy chocolate cake..it's just a few simple ingredient and no flour needed.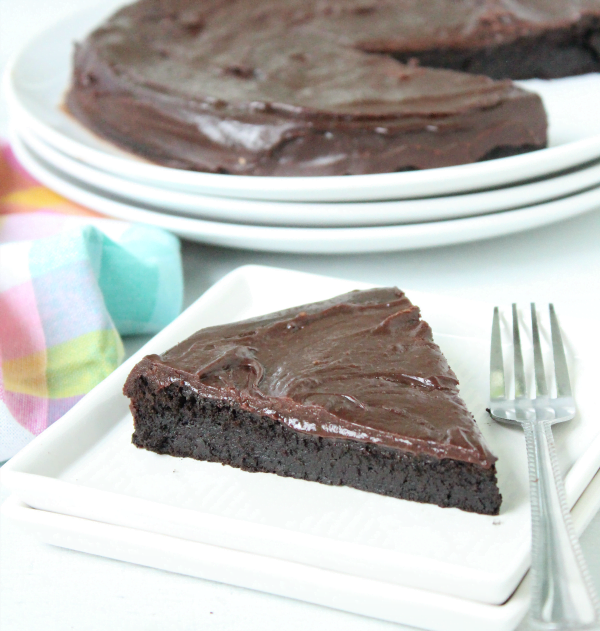 We are going back into our archives a bit today.
Not too far back. Oh, about 2 years. That's too far, is it? I don't think so either.
This cake is a family favorite of ours and is also crazy delicious, so, it needs to be shared again.
Yes, needs to be.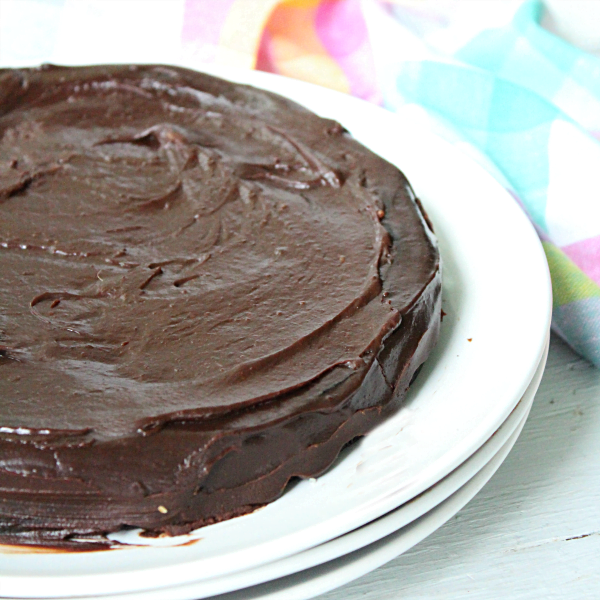 When I first shared this back in 2015, it was originally a post that was posted in full on my Community Table page and if you missed it, you are in luck today! Because, this cake is just so good, guys.
So very good.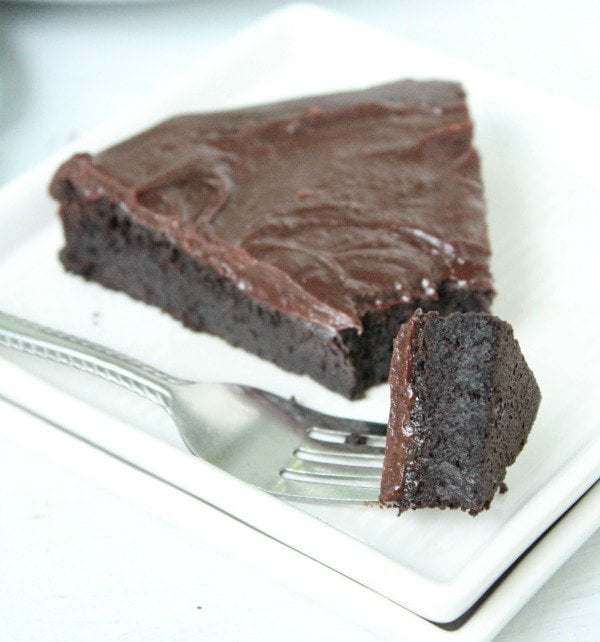 It's a chocolate-lovers ultimate dream and the whole recipe total needs 8 ingredients:
Chocolate chips
Butter
Brown sugar
Salt
Vanilla
Eggs
Unsweetened cocoa powder
Whipping cream
That's it!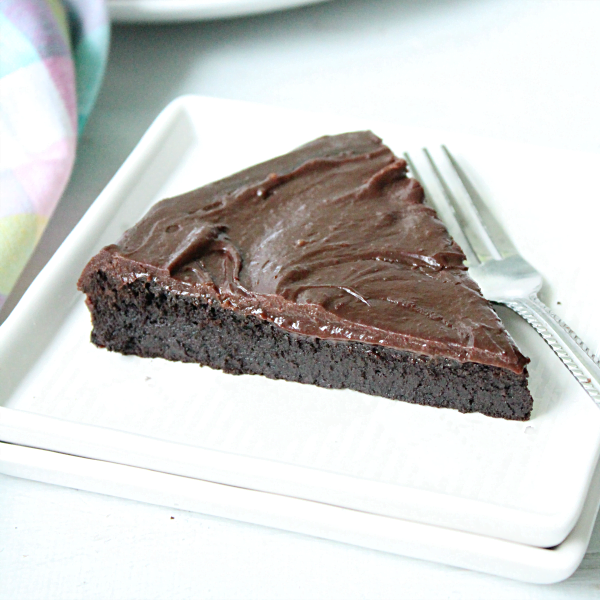 I'm going to guess that most of those 8 simple ingredients, you have in your kitchen as you read this, too. Possibly, even all of them.
Therefore, you have to make this cake. It's kinda required now. 😉
As the title says, you do not need flour for this cake. Which gives it a super fudgy taste and texture. So very fudgy. Like, grab a cold glass of milk when you cut yourself a slice, kinda fudgy.
Enjoy!