Fudgy, chocolaty brownies that you bake up quickly when your sweet tooth hits. All you need is a few simple ingredients and ZERO flour.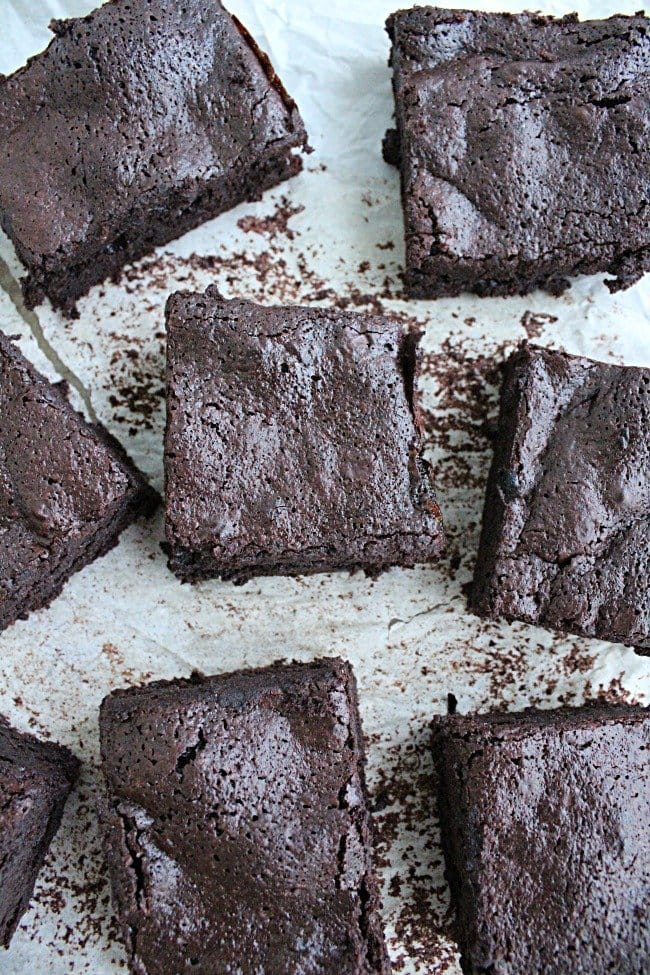 Gracious…it's hot. Isn't it?
The weather has put a really wrench in my blogging this week. Things have melted, dripped, and just been a pretty big mess.
I have air conditioning, but, it's just a window unit. The area where my photos are taken? No air. 🙁
But, I finally was able to get a pan of brownies baked and photographed without them being a complete and utter mess.
Yipee!!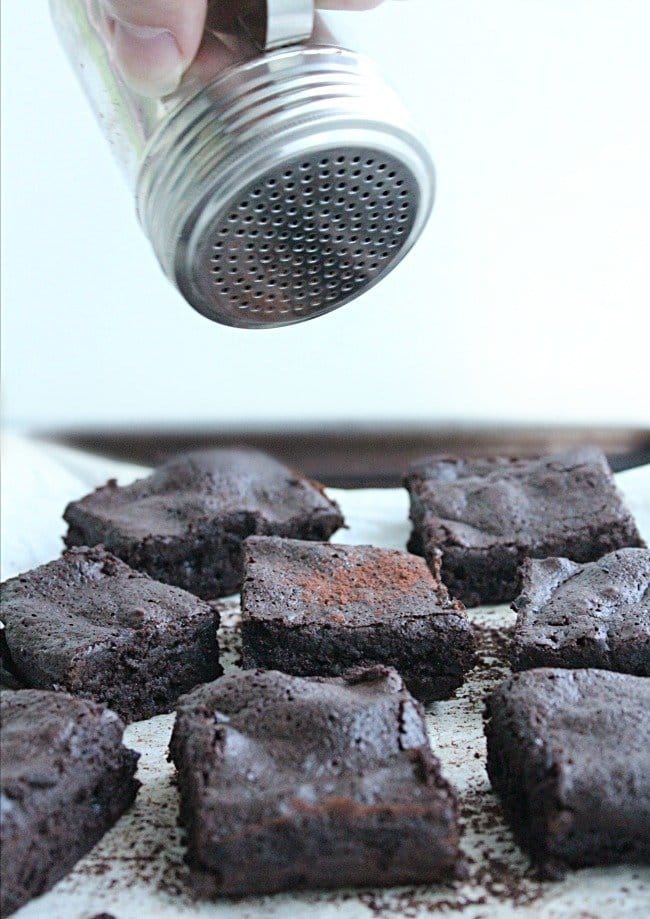 These brownies are super fudgy and completely loaded with chocolaty goodness. Plus, no flour!
Here is your list of ingredients:
Chocolate chips
Butter
Brown sugar
Eggs
Unsweetened cocoa powder
Salt + vanilla
A few notes: No need to haul out your big mixer for these! A medium size mixing bowl with rubber spatula or wooden spoon work just right for these. Be sure to mix all your ingredients well..you don't want oily brownies.
These brownies will be more on the fudgy side, due to the absence of flour. Once baked, let them sit in the pan to cool for at least 30-40 minutes before serving. This will help them set and be a little less messy.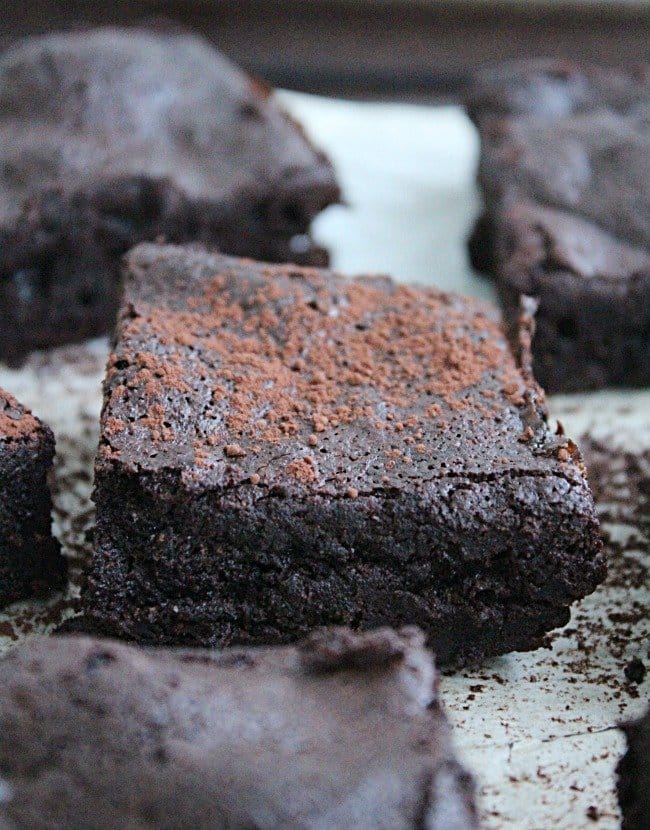 No flour? No problem! Try these too ⇨ ⇨ Flourless Chocolate Chip Almond Butter Muffins, Flourless Chocolate Cake or Flourless Peanut Butter Cookies
Serve these Flourless Brownies with a dusting of cocoa powder, chocolate syrup or dusting of powdered sugar.
Enjoy!