Classic chocolate chip cookies with a switch! Soft, full of chocolate and they require zero eggs.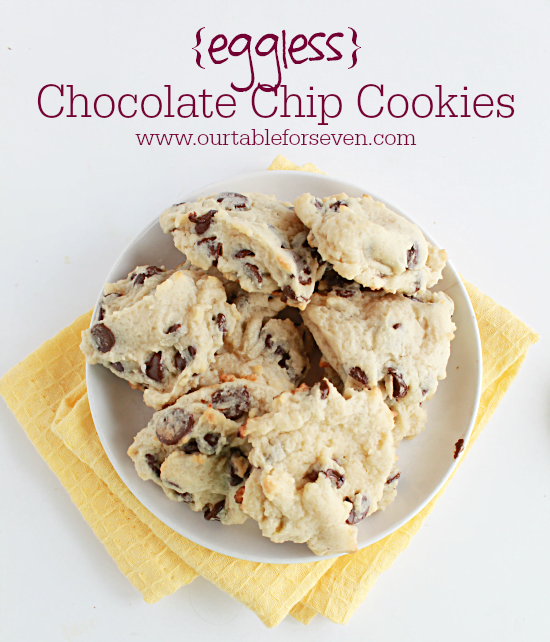 How many different chocolate chip cookie recipes have your tried?
Several or do you stick with a regular recipe that works great for you?
I've tried a whole bunch. Some have been really good and some have been kinda disappointing. Of course, it's not always the recipe.
Please tell me that I'm not the only one who has made cookies and they wind up being one gigantic, thin, cookie spread all over your cookie sheet?
You've been there, right? Yeah, I still ate them anyway, too. 😉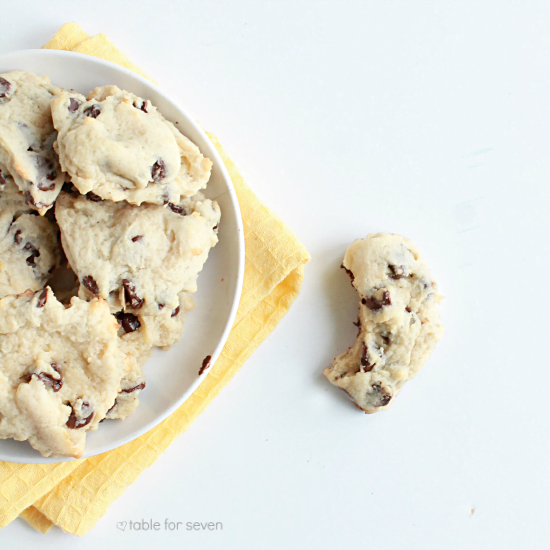 This is new chocolate chip cookie recipe for me and it's fabulous. We love these cookies. They are chocolate gooey on the inside and are soft on the outside. #Yum.
Also, you do not need eggs for these babies. Nope, none.
Try these cookies immediately. You will not disappointed. The yogurt gives them such a great flavor and texture.
Your new favorite chocolate chip cookie awaits-