Just 6 simple ingredients for these easy to make bars with the classic s'mores flavor combination.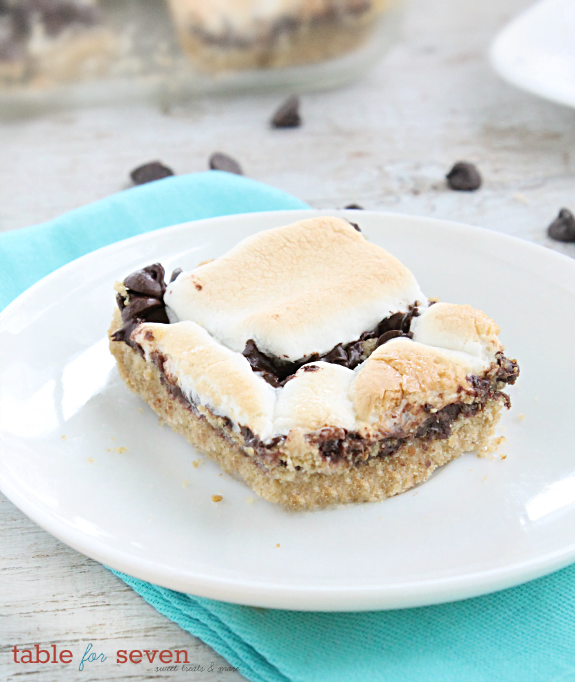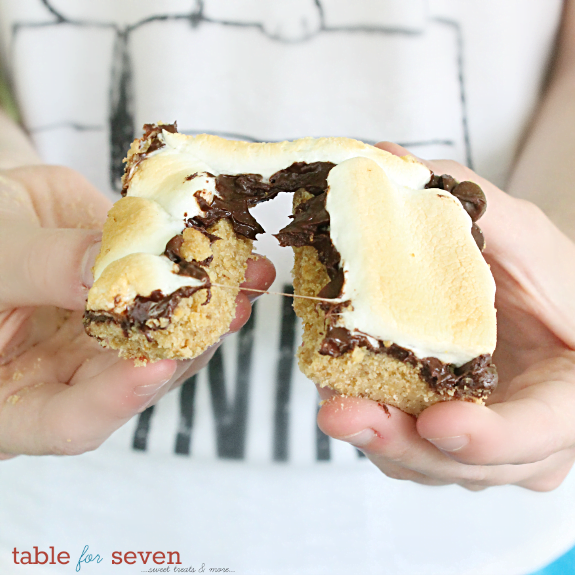 These Easy S'mores Bars are one of our favorite go-to desserts.
Let me explain:
They are easy. I mean, easy. You could have zero baking ability and be able to make these.
They are simple. Again, simple to make for any baking ability. But, also, simple, because, you only need 6 ingredients for them. 6 very simple ingredients. If you don't have them in your pantry now, they aren't hard to find.
They are quick. Only about 30 minutes from making them to eating them. That includes letting them cool before stuffing your face with them.
I got this recipe from one of my favorite blogger friends. Kelly is awesome and so is her site!
They are delicious. Most important!
You only make an 8 x 8 inch baking dish for them, so, they will go quick. Think of them as a nice, smore's snack bar. You won't get overload on these, but, your sweet tooth will certainly be satisfied with them.
A small note about my marshmallows:
When I made these, in my cabinet was about a half a bag of "Stacker Marshmallows". The size is the same as a regular size marshmallow, but, they are flat. Perfect for your standard graham cracker s'mores. Feel free to use these or just use your average mini marshmallows or just cut some jumbo ones in half. Whatever you have on hand will work fine.