A delicious breaded chicken topped with ham and Swiss cheese. It's all the classic flavors of chicken cordon bleu made easier in your skillet.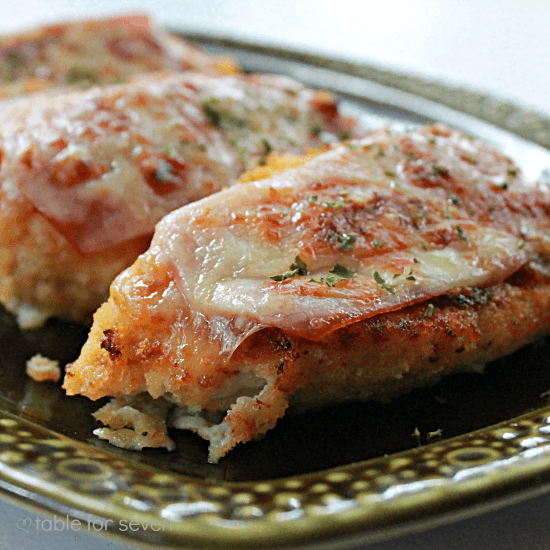 Life here is still in busy mode.
We are finally on the path to moving into our new house (yay!) But, packing is been a bit of slow moving process. My husband has been very faithfully getting boxes from his work. However, the majority of them are sitting in our basement and are still empty. They were in my living room, but, the amount of them became too much for the small space.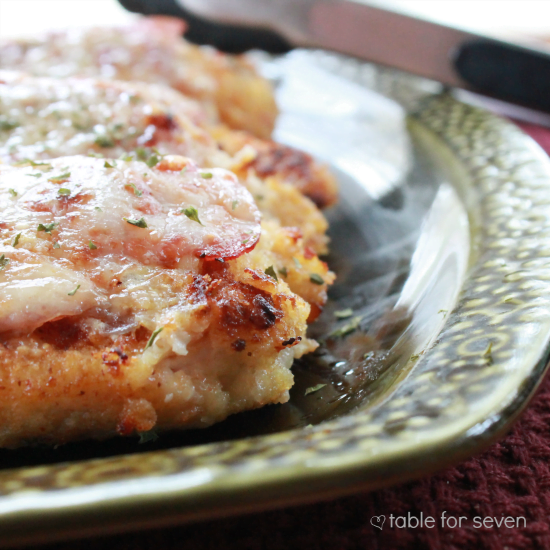 That, and my 4 year old was taking each one and turning them into a car, a spaceship, a fort or using them simply to hide in. Into the basement they went and my not-wanting-to-pack-but-do-something-other-than-pack-plan started. I know, not a great plan.
But, we still have a few weeks before the big day, so, next week is really the week to get things going. Of course, talk to me next week and let's see how that's going 🙂
For now, we have chicken.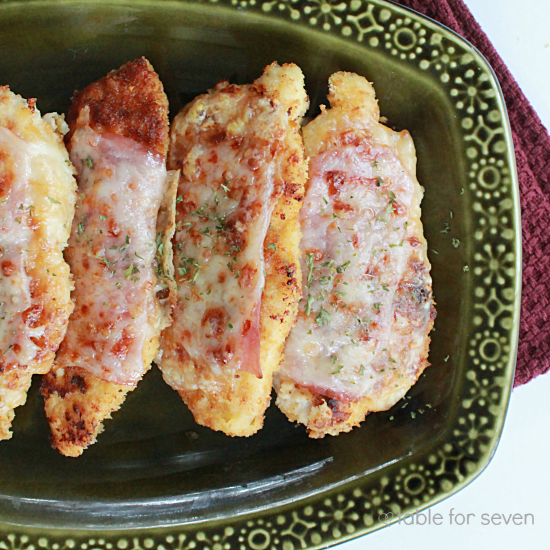 We haven't had chicken on the blog in like, forever! You guys know how we love our chicken at my house. This chicken is so good, it's in our frequent chicken eating dinner rotation. We seriously love it.
It's got a crunchy breading, then, topped with a slice of ham and Swiss. The classic cordon bleu combination. I know that traditional cordon bleu has the chicken stuffed with ham and cheese, but, you can think of this as an easy, weeknight version instead.
I stuck with just one slice of ham/cheese each, but, you can load it up with as much as you like!