Make them in your oven or air fryer! They are eaassyy and go with just about any dinner you are serving. You can also eat them for lunch, a snack or heck, breakfast!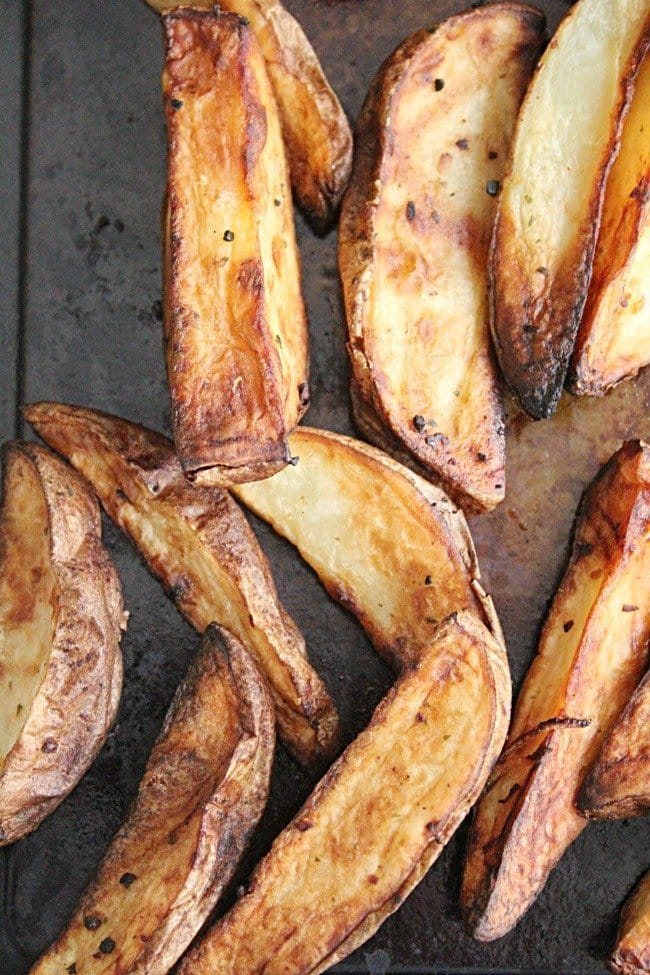 Easy and really delicious. That hits the spot right now, don't you think?
They are also carbs…comfort food at its best. Yum.
What Ingredients are Needed?
Russet potatoes
Olive oil
Salt/Pepper
Garlic powder /Onion powder
How to Make: First, scrub your potatoes clean.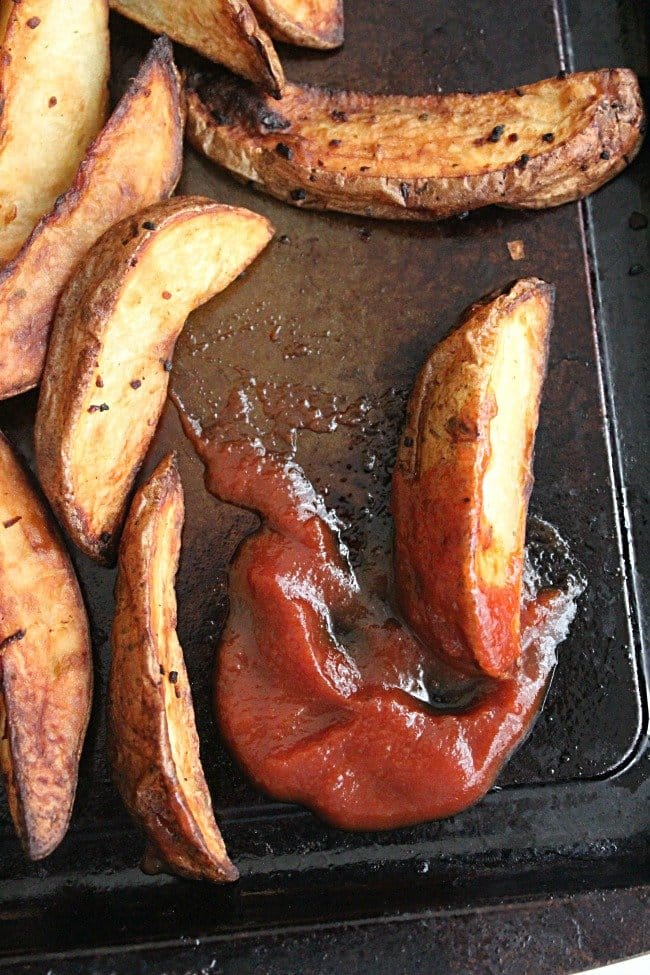 Then, slice them into wedges: Cut the potato in half lengthwise, then, again, lengthwise. This will make a quarter. Then, cut the quarters in half, diagonally. You should finish with 8 wedges.
Place the wedges in a large bowl and fill it with cold water. Be sure to cover them all. Let them soak for 10-15 minutes.
Once they are done soaking, drain them and pat dry with a clean dish cloth.
Oven Version: Line a flat rimmed baking sheet with parchment paper or foil. If using foil, spray it lightly with cook spray and preheat your oven to 400 degrees.
Drizzle wedges with olive oil and sprinkle with dry spices. Give them a toss and spread out on your prepared baking sheet. Bake for 30 minutes, then, remove from oven and give them a flip with a spatula. Bake for another 30 minutes or until they are fork tender.
Air Fryer Version: Spray the basket of your air fryer lightly with non stick cooking spray.
Add about 8 wedges into the basket and cook for 10 minutes at 400 degrees. Remove the basket and give them a toss. Cook for an addition 5-8 minutes or until they are fork tender.
Dip Your Wedges!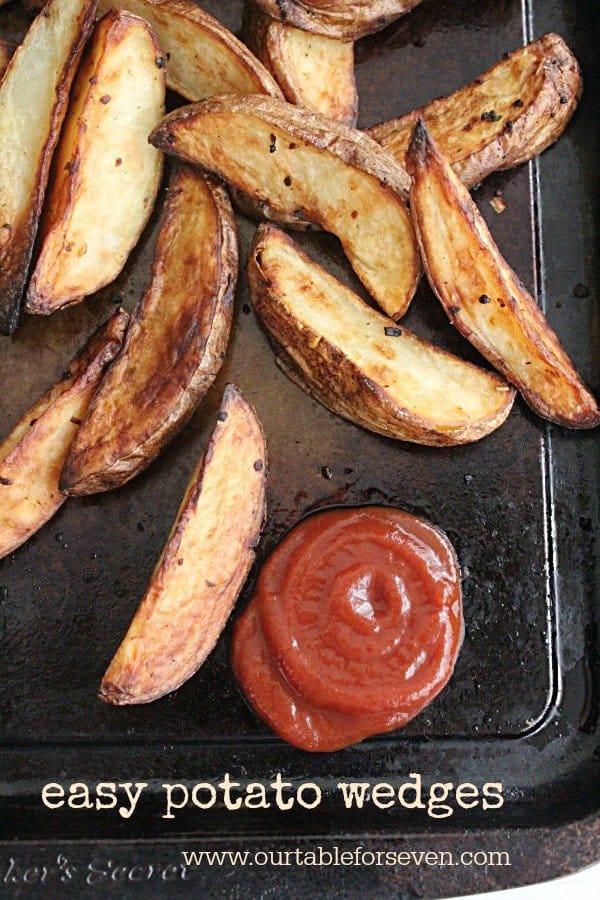 Serve Your Easy Potato Wedges With: